With its soaring popularity over the past year, the butterfly haircut has taken the haircare world by storm, garnering almost 5 billion views on TikTok alone. Often referred to as a modern rendition of Farrah Fawcett's iconic hairstyle from the '70s, this trend has graced the tresses of both TikTok enthusiasts and A-list celebrities like Shania Twain and Christie Brinkley.
The Timeless Elegance of the Butterfly Cut
Derrick Keith, a hairstylist at Hairstory Hair Care, suggests that the butterfly haircut's top layers, reminiscent of a butterfly's wings, should be named after Farrah herself. This style, popularized in the '70s, presents an illusion of short hair in the front while maintaining longer, feathered locks at the back. Its distinct advantage? Easy styling, as the upper layer can be separated and the lower one effortlessly pinned underneath. UK TV presenter Ali Bender's exploration of the trend on women aged 40 and above showcases its remarkable versatility. Stella Winkelmann, a senior hairstylist at KINHOUSE Hair Studio, reveals that the butterfly haircut is super flattering for women over 40!
A Cut for All Hair Types and Lengths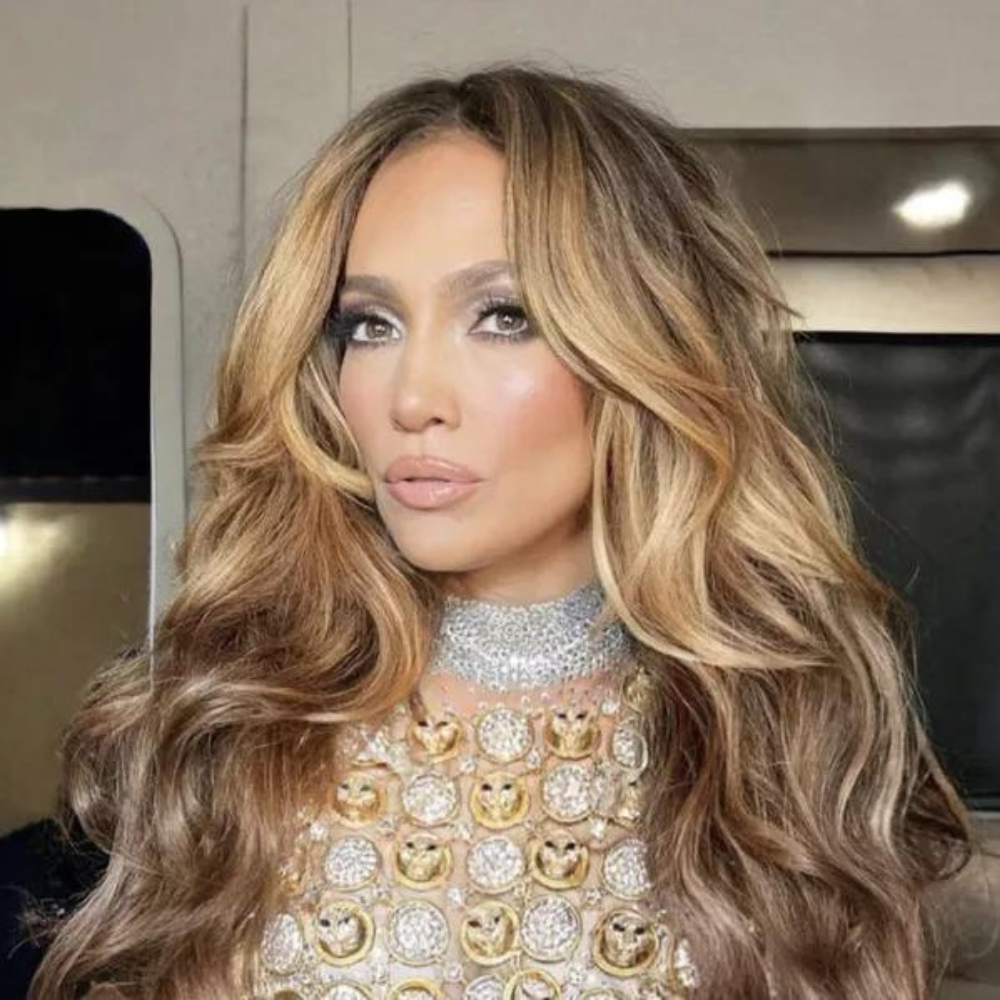 This cut doesn't discriminate when it comes to hair types. Whether you have finer or denser hair, the butterfly cut accommodates both. Texturizing works wonders for denser hair, aiding in seamless blending. However, it's essential to note that this cut thrives on mid-length or longer hair, ideally starting a few inches below the collarbone. When heading to the salon, requesting soft, face-framing layers with the shortest one commencing at or below your cheekbone is crucial. Longer layers cascading beyond your shoulders complete the desired effect. Unlike basic layered cuts, the butterfly haircut juxtaposes light and airy upper layers with denser, more voluminous lower ones.
Styling and Maintaining Your Haircut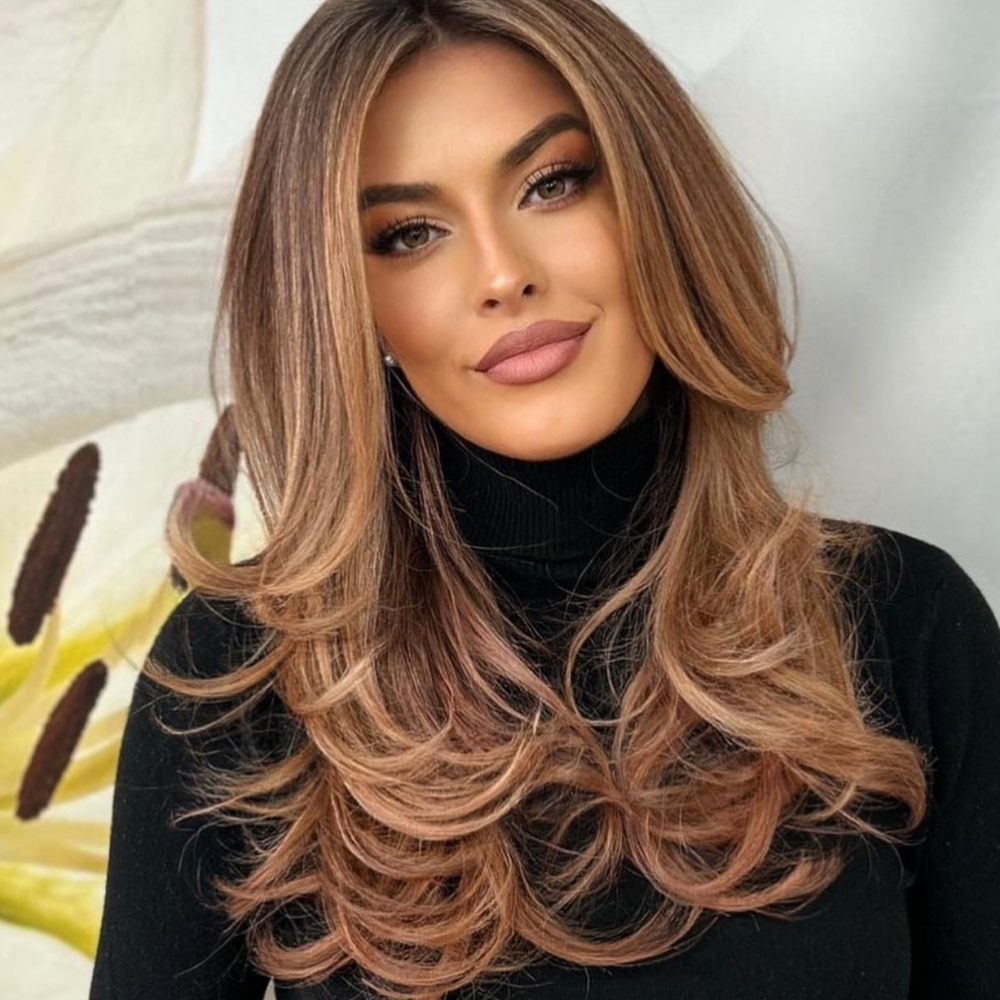 The beauty of this cut lies in its ease of styling. Air-drying is your best friend. For a polished look, Stella Winkelmann recommends applying a touch of mousse to the roots, air-drying to 85%, and then using a large round brush to add movement and volume while blow-drying. Keith emphasizes that like any good wash-and-go cut, this one encourages the natural texture of the hair to really shine. With touch-ups required every six to eight weeks, maintaining the shape is effortless. As the viral sensation of the butterfly haircut continues to flutter its way into salons and hearts, its timeless allure remains undeniable. With a dash of elegance and a touch of ease, the butterfly haircut promises an enchanting transformation for women of all ages, especially those embracing the elegance of 40 and beyond.
4 Highly Recommended Preventive Health Checkups to do After Age 50
Any subtle health changes in the aging journey can cause serious troubles for anyone if left undiagnosed and untreated. Turning into 50 can be a seamless experience if certain health cautions are practiced regularly. Medical assessments are necessary here to get ahead of the situation, avoiding eventual acute conditions. Here are a few musts to do health checkups for elderly persons securing a fabulous 50 and upcoming years.
Blood Pressure
Blood pressure checking at regular intervals is helpful at any age, but it is particularly necessary for those, who are aged over 50 years. This is also a general awareness concern, as 1 in 5 affected is unaware or ignorant about their problem, due to irregular or zero checkups. High blood pressure or hypertension causes a drastically higher risk of heart disease, kidney disease, heart and brain strokes, and chronic heart failure. On the other hand, low blood pressure or hypotension causes regular dizziness, nausea, and dehydration. Managing blood pressure is not a very difficult task, so just regular checking is truly beneficial.
Cholesterol Profile
This is another important checkup to prevent heart-related problems in elderly persons. Two types of cholesterols are checked here – HDL and LDL. High LDL levels are called 'bad cholesterols,' which hamper the blood flow through the arteries, eventually leading to chest pain, stroke, or heart attack. This type of cholesterol generally results from lack of exercise, unhealthy diet, weight gain, high blood sugar, and high blood pressure. But anyone can be at risk regardless of lifestyle practices, as genetics also can play a role here. So, timely diagnosis to address the problem is highly necessary.
Arthritis Assessment
Arthritis is a very common problem among seniors, irrespective of place. Most average knee replacement surgeries are performed within 45-65 of age. So, experiencing subtle aches and pains on the joints is not at all an uncommon symptom, after reaching 50. The problem can be addressed properly with supplementation and individualized arthritis care solutions, designed on one's level of activity and health condition. If given proper care from the beginning, painful acute stage or surgical necessities can be prevented easily.
Vision Care
Another very common health concern of the elderly stage is vision impairment. At this stage of life, anyone can suffer from it, though poor diet, fatigue, certain lifestyle habits, and complex health issues like diabetes propel the condition. Routine eye care is important here to diagnose any problem beforehand and prevent further ill impact on the vision. Diet and lifestyle change, minor medication, and eye-care support like lenses or spectacles can do the trick easily. Getting ahead of any vision change is also necessary to avert successive serious eye problems, leading to painful surgery.