Ask for Senior Discounts
One of the advantages of being a senior citizen is being eligible for extra special discounts. Many airlines offer senior discounts to their flyers above a certain age.
Be sure to call ahead and check with your airlines at the time of booking if they have any special offers. You never know; this travel hack may not only get you some cheaper tickets but also get you some special perks on the flight.
Check-In Online
Online check-in has many advantages for everyone, from seniors to young passengers to airlines. Almost all the airlines allow you to check in online nearly 24 hours before your scheduled departure.
Once you check in, a bit of the stress of getting to the airport five hours earlier disappears. Not to mention, you also get to choose your seats while checking in online. Some airports even charge a small fee to check in offline, which can be avoided.
Get Your Luggage Delivered
One of the perks of the world becoming more connected is the ease with which you can send your items from one place to another. An excellent way to travel is to send your luggage ahead, especially during international travel.
This is especially helpful if you're taking a long trip somewhere far away and want to take a little more than the airline would like you to, including your golf clubs! If your next vacation is a month-long trip to Italy, you should opt for this option.
Don't Cut Corners
Having gone through over five decades of life offers you some golden nuggets about what you like and what you can't stand. Hence, when booking a trip, take your time.
Instead of rushing, book what suits you best, according to your taste. This also means you don't have to opt for the cheapest option. Keep in mind that now every trip is about you and your liking.
Hire a Travel Companion
One of the biggest problems as you age is losing the ease with which you could once pick up a backpack and be on your way. As an older adult, you'll need a little more assistance and even some good company.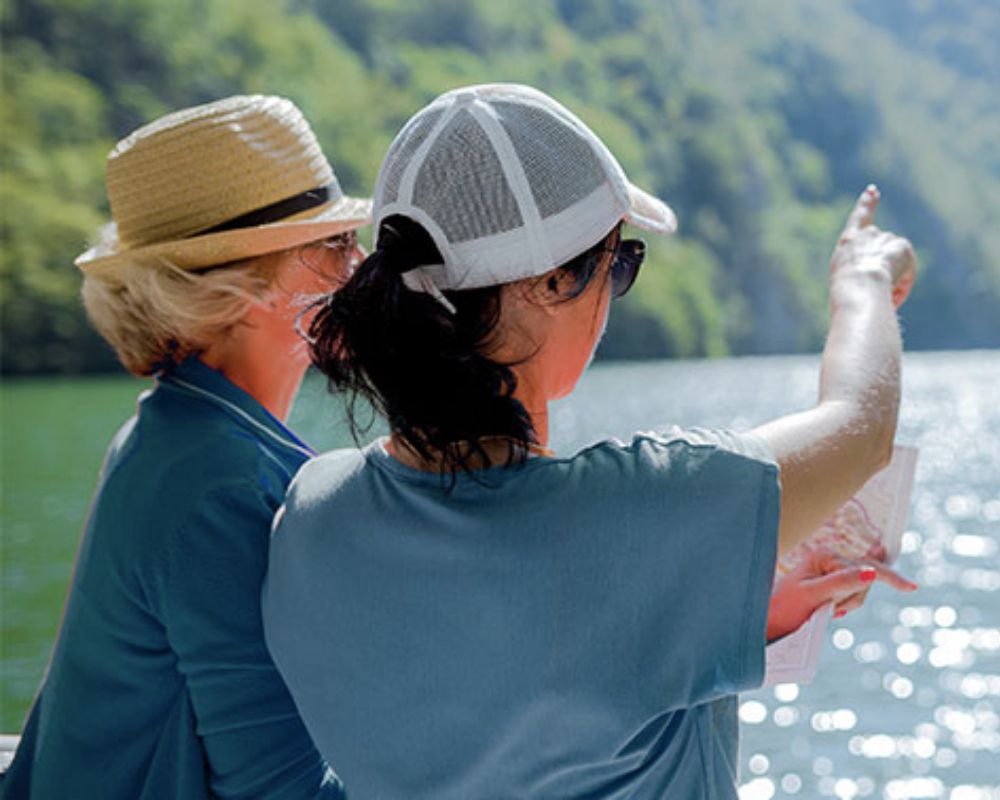 Hiring a travel companion can help you in many ways. Your companion will be a caregiver who will help you in whatever way you need and provide you with a friendly and familiar face everywhere you go.
Beware of Free Wi-Fi
The allure of free Wi-Fi in public spaces is a dangerous thing. These networks may allow you to surf the net free of cost, but they can also easily steal your information.
Avoid the free Wi-Fi your phone automatically connects to while sitting at cafés. Instead, ask the people at your hotel or the café for their Wi-Fi. You might even get lucky, and be provided with a free Wi-Fi password.
Make Copies of Documents
You can never be too careful when traveling, so having an extra layer of protection is always a good idea. Especially when it comes to documents, the safer you are, the better.
So, when traveling abroad, ensure that you have copies of all your documents in case of an emergency. Get a Xerox copy of everything — boarding pass, passport, even your itinerary.
Get Security Done on Time
Being a senior affords you some leeway regarding the security check. You often get priority when standing in line and can quickly pass through it.
If you're over 75, you're not even required to remove your shoes and can wear light layering through the check. Always carry medical identification for any liquids or gels you might have on hand. If you have a specific issue, you can inform the staff in advance for a better and easier passage.
Get to the Airport Early
Everybody should get to the airport early. Even if you've checked in online, getting there at least two hours before can help, especially if you've checked in your baggage.
You might be relaxed if you've just got one carry-on baggage left. But people with extra luggage and mobility issues should always keep some buffer time.
Try to Book Direct Flight
One of the biggest hassles while traveling is changing flights when you have a connecting flight. It requires you to have extra patience, time, and care.
Booking a direct flight will help you get from one place to another without going through all the complications of changing a flight. Plus, this way, you'll get to your destination faster!
Speak to Your Doctor
Traveling can take a toll on your body in more than one way. Especially if you're going to a brand new location, being cautious is best. Talk to your healthcare provider before you take off.
Your doctor can give you information on which medicine you might require and any additional possible health concerns according to your destination.
Bring a Neck Pillow
This is a universal tip to be followed when traveling, and for good reason. Long flights can take a toll on the body, and you're more susceptible to discomfort as an older person.
Bringing along a neck pillow can help alleviate neck and shoulder pain and let you squeeze in a few zzzs easily. This handy little addition to your travel luggage can make a ton of difference in your travel experience.
Keep Documents on Your Phone
One of the best things about technology is that it allows you to keep everything necessary on you at all times. You can use your phone to store all your essential information and data — like your documents!
So, before leaving home, get to work (or put your younger family members to work) and snap away photos of all your important documents, especially your passports, tickets, etc. This is an added layer of protection and a handy travel tip.
Buy Travel Insurance
Traveling can be a joy, but it can also be a pain. Older age can lead to an increase in the chances of injury on the go. So having travel insurance is a must.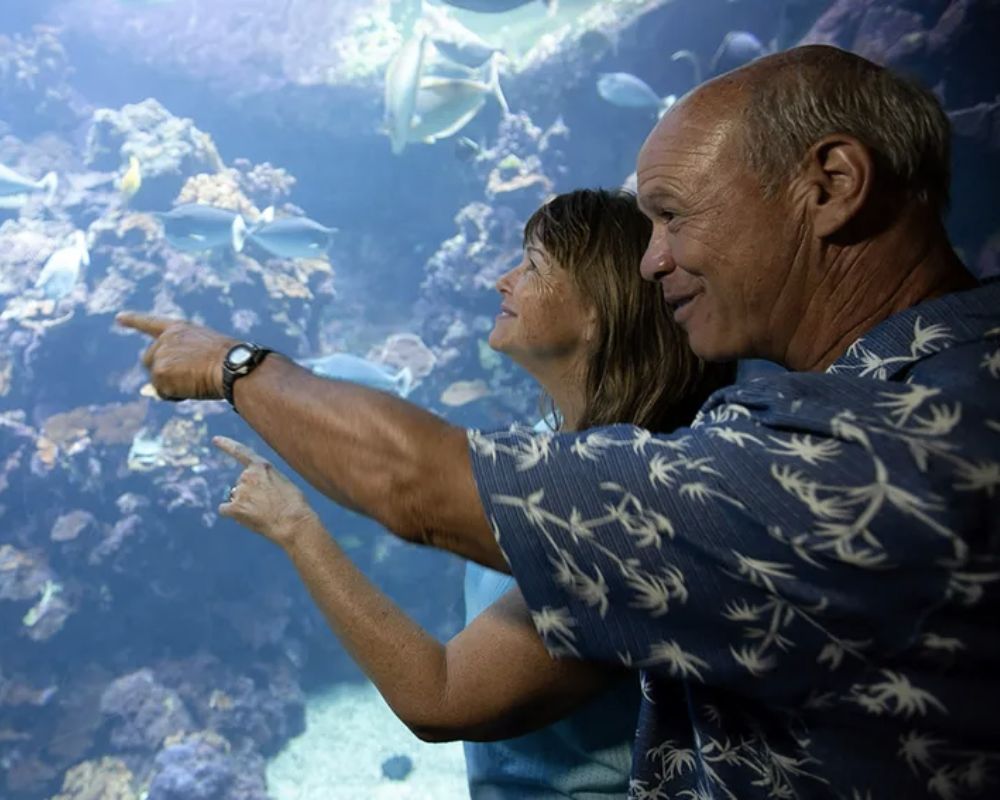 The insurance will cover you in case of unexpected trip cancellations, if your luggage gets stolen or lost by the airline, or if you injure yourself. It's always better to be safe than sorry!
Research Before Going
You can never know too much about a place, but being well-versed in the basics can go a long way. If you're traveling abroad, ensure that you get on the internet or to the library and check out the things to do in your destination.
It'll help you get a clear picture of the place, ensure that your planning goes more smoothly, and encompass all the essential points. Plus, it's a great way to find tips on how to get the best deals everywhere you go.
Take a Smartphone Session
In the age of TikTok and Instagram, almost everybody knows how to operate a smartphone at a basic level. But when traveling, learning how to use certain apps can go a long way.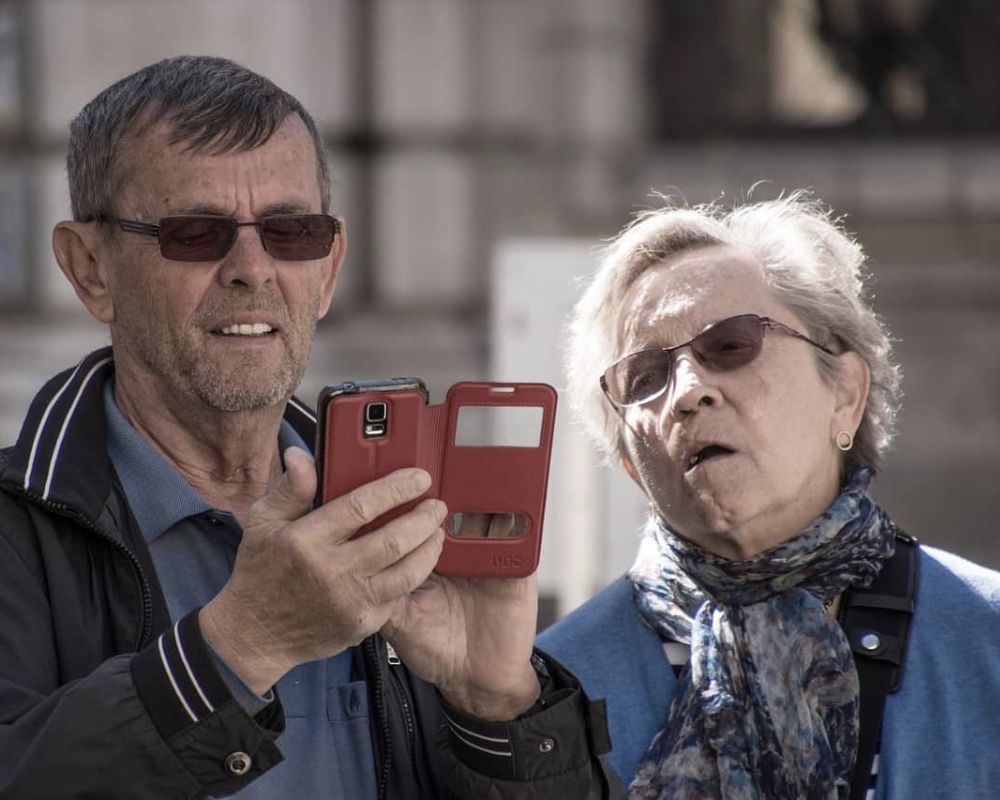 So, before leaving, get a tech-savvy person to sit with you and teach you what you need to know. Operating apps related to maps, food booking, and translation can be a big help once you reach your destination.
Pack Light
Just because you're traveling doesn't mean you need to pack everything in your house. Instead, opt for efficiency when packing.
You might think you need tons of clothes, but we promise that you won't. Make a practical and plausible packing list beforehand and review it before packing. Just don't pack those five extra pairs of pants for a three-day trip.
Carry Extra Medication
If you have a regularly prescribed dose of medication, ensure that you pack extras for your trip. There's always a chance of losing something or running out. So, fill in the required dosage for your trip and a little extra.
Store and adequately keep them, so your pills are not crushed by the end. Opt for carrying the original containers for ease of custom inspection. Also, always have your medication in your carry-on for ease of access.
Check Back Home Regularly
If you have somebody you can check in with at regular intervals, ensure that you do so. It'll bring peace of mind to the people back home and to you too!
Drop a text or a photo every day for assurance. It'll ensure that somebody can keep track of your whereabouts and help you stay connected. You can even switch on your phone location for certain people to access and keep track of.
Don't Overbook Yourself
When booking your trip, don't try to overdo it by cramming everything into what should be a week of relaxation. Instead, spread out your itinerary so that you get ample time to hit the right spots and relax.
The good thing about a vacation as an adult is the option to laze around in another country without any guilt. So if you want to leave a day to just hang out at your hanging, it's all alright.
Opt for Centrally-Located Hotels
This is crucial as it'll help you get to your destinations and back quickly. When choosing your stay, make sure you opt for a place centrally located for all your plans and easily accessible.
This will help you easily catch all your buses, cabs, and trains. It'll also help you move around in less time and come back to your base quickly. Who wants a long-duration hassle at the end of a busy day?
Pre-Plan Your Itinerary
One of the most basic and essential points when traveling is to have a rough, if not minute-by-minute, itinerary beforehand. As an older adult, you don't always have the luxury of making plans on a whim, especially in a foreign land.
Knowing what to expect helps you be prepared beforehand. If you know that you want to head to a waterpark on your trip, you can be ready with all your supplies for maximum fun ahead of time.
Pre-Book All Big Tickets
If you're heading to Paris and want to go to the Louvre, you might like to save time standing in the ticket line. An easy way out is to book all your tickets online before you leave to avoid line hassles.
Why add to your stress and waste time having to wait everywhere to even just buy a ticket? Booking online might even get you some cashback or discounts.
Carry a Blanket
It's easier to get chilly when you're older. Your body feels cold more often, and it can lead to body aches and make a mess of your day.
To avoid this, keeping a small blanket in your carry-on can help. When you're at the airport or taking a journey on a bus, you can whip out your blanket for a relaxing and cozy time.
Use Packing Cubes and Bottles
A relatively new but seriously effective way of packing is using various cubes and bottles in your suitcase. This will help you optimize your space effectively while also keeping your suitcase neat and clean.
Not to mention, it'll help you look for things easily. So, when you're looking for that one blue shirt and those comfy cargo pants, you won't have to dig through a whole pile of other clothes in your suitcase to find them.
Carry a Universal Charger
This is a significant hack when you're traveling abroad — carry a universal charger with you. If you don't, and you suddenly need the correct charging port with you, you'll have to spend the extra dollars at your travel destination to keep your phone charged.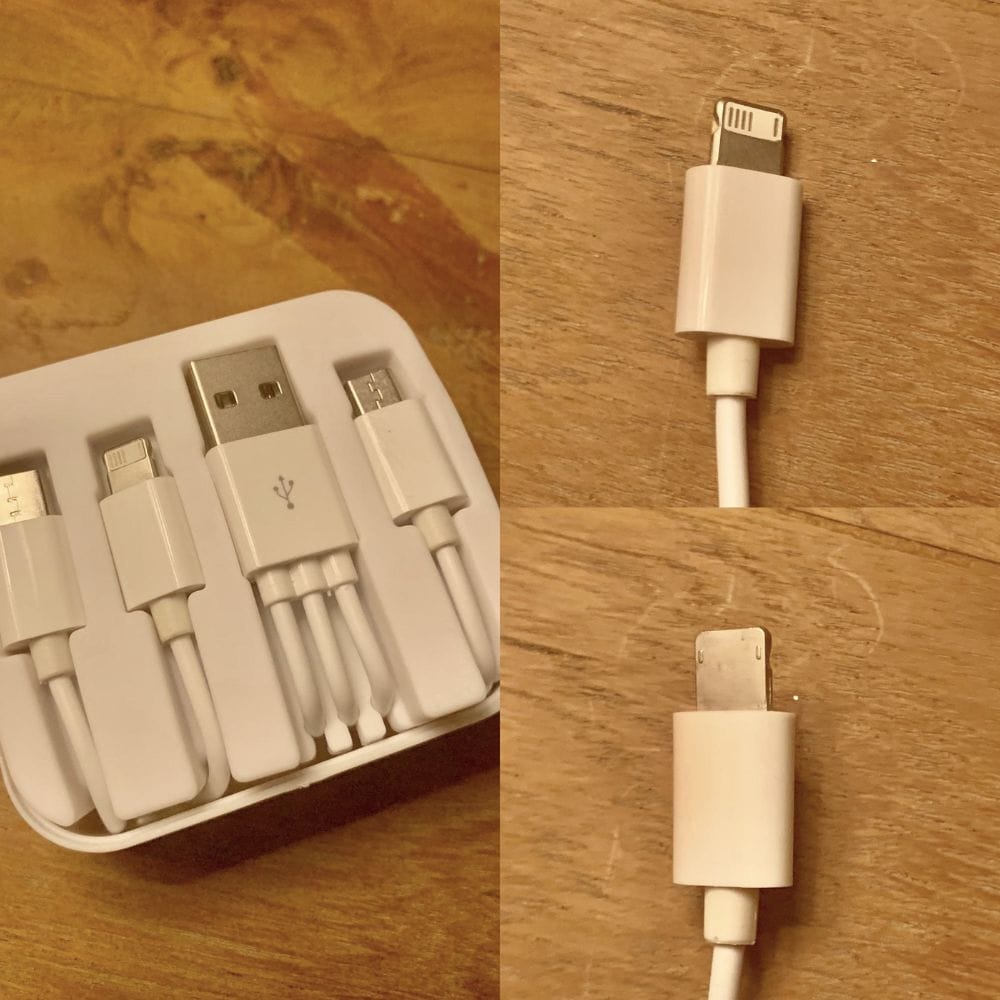 Buying a universal charger is a one-time investment. It'll also come in handy on all your future trips because you won't have to keep loaning a charger from hotels in the future.
Book Senior-Centric Tours
While traveling, having guidance and a group can be a whole lot of help. Not only will it make your trip all the more enjoyable, but you'll also be able to roam around stress-free, knowing that someone else has taken care of everyhting.
When researching tours, look for senior-centric ones. This will help you have a more relaxed pace while getting to connect with seniors like you. Their activities will also be catered to people of an older age, so it'll be right up your alley.
Learn the Basic Lingo
Knowing the basic vocabulary of a new place can help. Even though everything is much easier with the help of apps like Google Translate, it can always be good to know a few key phrases in the local language.
Get on the internet or pick a book before your trip. Learn the words for essential items and places like hotels, food, water, and key phrases to make your journey easier. For everything else, there's always the Google translator.
Take Naps
Travel can make anyone tired, and seniors are all the more susceptible to this. To ensure that you stay energized on the second day of the trip, take little naps and breaks in the middle of the day.
If you're traveling by bus from one destination to another, quickly squeeze in a 15-minute Power Nap to keep the energy up. This is also the perfect time to use that neck pillow!
Carry a Portable Power Bank
It's very easy to forget to charge your phone before leaving your hotel to do your sightseeing for the day. So, having a handy portable power bank with you when traveling is very important.
It'll help you keep your phone charged no matter where you are. However, only depend partially on this product because even its battery can run out after a point. These things are for emergencies or as backups. Also, if you're using one, ensure that you charge it every few days.
Buy a Transport Pass
If your vacation plans involve moving about a lot in your chosen city, then look up the transport facilities of the place beforehand. Invest in a metro or bus transport pass to save money and time.
You can easily get these passes online or even at stations. This one-time investment can make your entire week easier by many degrees and save you the hassle of standing in lines every time.
Check Your Card for Lounge Access
Airports can be such a bore and an uncomfortable one to boot. If you have layovers or you have to spend a long time in an airport, having access to an airline or credit card lounge can be a serious boon.
Having a credit card that gives you access is a big help. You'll get a place to put your feet up and recline and complimentary food and beverages to make your wait comfortable. So, check before leaving to see if any of your credit cards or airlines offer you this perk.
Add a Luggage Tag
This is Traveling 101, but just because you're moving onto the senior-level hacks doesn't mean you forget the most basic ones. A luggage tag makes it easy to identify your luggage and put pertinent information on it.
Make sure you put one on your check-in luggage and even on the carry-on bag that has to be stowed in the overhead compartment. It helps reduce the chances of misplacement and misidentification while traveling.
Keep a Waterproof Toiletry Bag
Nothing sours a trip faster than opening your suitcase and realizing your shampoos and creams have spilled onto your clothes and made a huge mess. Thankfully, there's a quick and easy way to keep your toiletries from messing up your clothes.
While packing, pack all your liquid items in portable tubes that seal tightly, then place them in waterproof toiletry bags. This will keep them from spilling outside, and in case they do, limit the damage to the toiletry bag.
Choose a Cruise
There's a reason why cruises are so popular with seniors. These all-included trips remove the need to move about a lot, giving you everything in just one location.
So, if your main aim during your trip is to get some relaxation, cruises are your best option. You can lounge, swim, mingle, and even get to see a city or two, thanks to the port stops!
Travel During the Off-Seasons
If, for you, vacationing is majorly about getting to enjoy a new place without too much hassle, it's best to travel during the off-season. Missing the hordes of tourists is a big plus.
The "shoulder season," the time between the peaks and lows of tourist activity, is the best time to take a trip. This way, you can avoid all the significant crowds while enjoying lovely weather and relaxing activities.
Keep Hydrated
There's nothing as awful as being unable to keep up with your trip because of feeling tired all the time. One of the key reasons why this happens is because of dehydration.
Always keep a bottle of water at hand and consistently sip on water to keep your body hydrated. You can even get an empty bottle from home and keep filling it during your stops to avoid spending too much money on water bottles.
Download Maps for Offline Use
You might only sometimes get a good Wi-Fi connection when you travel. Even if you've purchased a phone plan, there's always a chance you'll run out of data. So, keep a google map of the place downloaded on your phone.
This life-saving hack can help you in times of need and make you less dependent on finding an internet connection to get around.
Use AirTags for Luggage
AirTags are highly recommended for people traveling for a long duration, internationally or with layovers. These devices let you track your things and give you peace of mind.
You might use them to track more minor things like keys or your wallet, but one of the best usages is to put them in your check-in luggage. This way, you'll be able to know where your luggage is.
Save Money by Swapping Houses
If you're looking for a vacation with less budget, swapping houses can be an excellent way to do it. With websites that allow you to veto and research the people beforehand, you can easily pick a destination you want to go to and have a good time on a smaller budget.
This is an ideal setup if you're looking to travel for a longer time, allowing you to explore a new place thoroughly!
Carry a Pair of Good Shoes
This is the ultimate hack for having a comfortable trip. A pair of good shoes can make all the difference in your trip. Especially if your trip includes a lot of walking around on tours and in museums, shoes can be a game-changer.
Keep those heels and fancy loafers for dinners, and opt for simple, comfy shoes throughout the day. Love your feet throughout the day, and keep your style for the night!
Get a Health Check-Up
Before getting on that plane for that long-awaited adventure, ensure that your body is up-to-date internally and that your physician clears you to take the trip.
Especially if you're going for a long trip abroad, getting a clean bill of health from a doctor can put your mind at ease and help you plan properly. It'll allow you to prepare for activities you might have skipped otherwise.
Don't Advertise That You're Leaving
You might be very tempted to post photos of you leaving for a trip on your Facebook account, but stop that temptation in its tracks. Don't advertise that you will leave your home alone for safety reasons.
You might be on vacation, but your sense of security doesn't have to be. Thieves often track such things on social media to know which houses to rob. Whenever you're leaving, engage your house alarm and have somebody trustworthy check on your house occasionally.
Anti-Theft Backpack
Gone are the days when keeping your money and passport in a fanny pack was the safe option. Now, it's the anti-theft backpacks or purses that will help you keep your valuables safe and close.
These look exactly like regular items, ensuring that you don't stick out like a sore thumb, but they come with several other cool features. Invest in one of these fabulous bags for an added layer of safety, and ditch those beloved fanny packs.
Most of All, Enjoy
This isn't a hack or a tip, but something to follow on every vacation. Everything is set, the bookings are made, and the bags are packed, so all you have to do is smile and start on the adventure of your lifetime!
You've struggled and toiled, and now it's time to reap the rewards. So take the vacation, capture lots of photos, and come back with stories.
30+ Celebrities That Have Really Massive Homes
Have you ever wondered what celebrity homes look like? Here's your chance to take a sneak peek at some of the largest mansions in Hollywood and surrounding areas. So, grab your popcorn and preferably healthy snacks, and enjoy!
Kim Kardashian and Kanye West
The recently divorced couple, Kim Kardashian and Kanye West are both known to be totally extra, so it's no surprise that they spent $20 million on this stunning mansion in Hidden Hills, California. As if the place wasn't big enough already, they also purchased the neighboring house, making it 4.5 acres big!
Gwen Stefani
This eccentric Beverly Hills mansion once belonged to Gwen Stefani and her now ex-husband Gavin Rossdale. The 7-bedroom mansion was put on the market after their split in 2015. Selling the mansion was a pain, but they managed to sell it for $21.65 million in 2019.
It's easy to see why it was stuck on the market for such a long time. The kitchen looks like something that came out of a Tim Burton movie. What's with the zebra stripes? As eclectic as the style is, it's definitely an acquired taste.
Sofia Vergara and Joe Manganiello
Modern Family's Sofia Vergara and True Blood's Joe Manganiello have been together since 2014. Their combined net worth of about $200 million allowed them to purchase Barry Bonds' old house.
Located in Beverly Hills, California, baseball legend Barry Bonds' former house was priced at $26 million. The Mediterranean vibe of the mansion, combined with its limestone columns, travertine floors, murals, 30-foot ceilings, and crystal chandeliers make the property look like a dream.
Kevin James
The King of Queens' pristine estate is located in Delray Beach, Florida. The 18,906-square-foot home is priced at $14 million. It has a summer kitchen, an elevator, and even a wine cellar located in the three-story main house.
Meaning there's also a guest house which sounds pretty lovely. The house follows a minimalistic style, which to some can come across a bit on the bland side. But on the plus side, it also has direct access to the beach.
Dr. Dre
Former owners of this lovely home, Tom Brady and Gisele Bundchen, sold their estate to Dr. Dre for 40$ million in 2013. Since Dr. Dre has little to no media presence, there are few pictures of the interior.
However, after purchasing this beauty in Brentwood, California, Dr. Dre went to work on making a huge underground 10,000-square-foot music studio. This would bring the total square footage of the home to over 28,000. As if the house wasn't already big enough.
Taylor Swift
It seems like Taylor Swift is something of a house collector. The singer has as many as eight homes, including a number of luxurious New York City penthouses, three houses in sunny Los Angeles, an estate and a condo located in Tennessee, and this beautiful beach house in Rhode Island.
Coincidentally, this beach house just happens to be the place where Taylor also hosts all her Fourth of July parties. We're still patiently waiting for our invite!
Oprah Winfrey
Media mogul Oprah Winfrey can pretty much afford to buy whatever she wants with her estimated net worth of $2.7 billion. In 2001, Oprah purchased this 42 acres of property in Montecito, California.
She then built a 23,000-square-foot mansion with a massive fountain, 10 fireplaces, a huge motor court, a movie theatre, a library, and even a wine cellar. The house is breathtaking, that's for sure. Oprah even has her own garden where she harvests vegetables!
Will Smith and Jada Pinkett Smith
This 25,000-square-foot compound, situated in Calabasas, California is priced at $42 million. It was specifically built for Will Smith and his wife Jada Pinkett Smith. As far as pictures go, the house has been photographed only once in 2011, and that was for Architectural Digest.
Another interesting fact about the estate is that every single thing is handmade. The house was created with a certain concept in mind, so there are no hard edges anywhere.
Beyoncé and Jay Z
Beyoncé and Jay-Z became the lucky owners of this massive mansion in the Bel-Air neighborhood of Los Angeles, California, for the price of $88 million. Their combined net worth is $1.9 billion, meaning the price equals less than a fraction of their net worth.
The house is constructed with six structures with windows made out of bulletproof glass. It also has three pools, and a steel and limestone garage with enough room for 15 cars. Must be nice.
Shaquille O'Neal
This property in Windermere, Florida has been Shaq's home since his rookie years in the NBA. The entire house has been redesigned into Shaq's very own slice of heaven, featuring the Shaq Center basketball court and two custom-made aquariums.
Surprisingly, Shaq's been trying to sell it for a while, but he just can't seem to find a buyer. Now that's not much of a surprise, considering there are Superman logos everywhere.
Britney Spears
Known as the second-largest city in Ventura County, Thousand Oaks is also the seventh-richest city in the United States. It's also home to celebrities like Britney Spears. In 2016, the singer decided to sell her stunning mansion and listed it for $7.9 million.
But before she made the decision to move on, Britney thoroughly enjoyed the comfort of the mansion's five bedrooms, game room, movie theater, infinity pool, and her chandeliered dressing room.
Angelia Jolie and Brad Pitt
Angelina Jolie and Brad Pitt used this luxurious $55 million mansion in Long Island as their vacation home before the split. The extravagant waterfront mansion has a whopping 25 bedrooms in the main house, meaning there's also a guest house.
Not one, but two. The house also has a log cabin and a beach cabana. So, naturally, there's a private beach, and a pier large enough for a yacht or two.
Jennifer Lopez
Back when Jennifer Lopez was still married to Marc Anthony, she purchased this Hidden Hills mansion. Aside from having nine bedrooms, the house also has some fun extras, such as a card game area, a professional bar, a large dance studio, a library, a recording studio, and even a 20-seat theater.
Sounds dreamy, right? But it obviously wasn't dreamy enough – J.Lo listed it for $12.5 million in 2017. Now, she's on to even bigger and better things!
50 Cent
Former owner of this gorgeous property, Mike Tyson, sold it to none other 50 Cent. The rapper reportedly cashed out between $4.1-4.5 million for this 51,000-square-foot estate situated in white-collar Farmington, Connecticut in 2004. Another $6-$10 million was spent on both renovations and additions.
The house features 52 rooms, including an indoor pool, game room, movie theater, gym, nightclub, and recording studio, making it stick out like a sore thumb in old money New England. In fact, in 2019 the rapper made a loss by selling the property for $2.9 million.
Mary-Kate Olsen
One of our favorite twins, Mary-Kate Olsen, and Olivier Sarkozy, her fiancé, are currently going through nasty divorce. But, before we harp on their split, let's admire their beautiful $13.5 million townhouse in New York City. The home pretty much puts every other New York apartment to shame.
It's very spacy and open, but then again of course it would be with 22-foot ceilings. Olsen's place also features seven fireplaces, an artist's studio, an elevator, and, wait for it ― a ballroom.
Adele
This beauty is located in the very same exclusive gated community of Beverly Hills where celebrities like Ashton Kutcher, Mila Kunis, Jennifer Lawrence, Nicole Riche, and Cameron Diaz live.
Adele joined this exclusive Beverly Hills community in 2016 when she purchased the estate for the price of $9.5 million. The mansion includes four bedrooms, six bathrooms, a treehouse, and even an outdoor train set. And of course, it has a pool.
Gigi and Bella Hadid
The supermodel sister duo's childhood home just so happens to be a breathtaking mansion located in Malibu. In 2015, their mother, Yolanda Hadid, sold it for $19.45 million. The mansion has nine bathrooms and six bedrooms.
It also extends over 3 floors, one of which is a subterranean level with a screening room, a game room with a wet bar, a recording studio, a massage room, and a sauna. Basically, a hotel in the shape of a home.
Mohamed Hadid
Since we already mentioned the Hadids, Bella and Gigi's father, Mohamed Hadid, is actually a real estate tycoon. It's only natural that he lives in one of the most luxurious estates, just check out his $85 million mansion in Bel Air.
The home has 10 bedrooms, 15 bathrooms, an elevator, a formal outdoor bath, and a Turkish hammam, which is something similar to a communal bath area. There's also a swan pond and eight rose gardens. Mohamed lives large, for sure.
Kelly Clarkson
Season one American Idol winner Kelly Clarkson also scored big on this $8.75 million house in Henderson, Tennessee. The lakefront home has its very own volleyball court, a personal deep water dock, and even a cowboy bar, horse saddle barstools, and more.
Clarkson and her husband sold the estate in 2017. Is it kind of silly to hope that whoever bought it at least kept the cowboy bar intact? We're just so curious.
Rihanna
This stunning Hollywood Hills home was bought by none other than the Queen of Barbados, Rihanna. RiRi splurged $6.8 million on the home, and it's more than worth it. It has eight-and-a-half bathrooms and six bedrooms. And here's the good news…
Right now, the celebrity is looking to rent the place to somebody very lucky. That is of course, provided that the lucky someone just happens to be willing to pay $35,000 each month.
Vanessa Hudgens
The star of High School Musical, Vanessa Hudgens, purchased this Studio City mansion in California about 11 years ago. Recently, she listed it for $3.15 million. The house is inspired by a Mediterranean style, and it consists of six bedrooms and a home theater.
Another addition to Hudgens' house is a panic room. While it might be odd, it seems to be sort of a rich-person amenity that's getting quite popular. Each to their own, we guess!
Selena Gomez
Just by looking at it, we can tell that Selena Gomez's mansion in Fort Worth is lovely. But that's not the only reason why we like it so much. The mansion also has a saltwater pool, with a built-in waterslide. Talk about a fun house!
How cool is that? To top things off, the house also includes five bedrooms, a golfing green, a movie theater, and there's even a tennis court. This all makes us wonder why Selena put it up for sale in 2018.
Alicia Keys
This beauty is situated on Camelback Mountain in Phoenix, the most populous city in the sunny state of Arizona. In 2016, it was put on the market by Alicia Keys and Swizz Beatz for $3.85 million.
Apparently, the house is so dreamy that the couple themselves dubbed it 'Dreamland.' Well, obviously it's not dreamy enough since they decided not to hang onto it. But let's be real, it is quite impressive.
Kendall Jenner
This West Hollywood mansion was previously owned by the celebrity power couple John Krasinski and Emily Blunt. So, it was only a matter of time before somebody else snatched it up. Kendall Jenner purchased the said estate for the price of $6.5 million in 2016.
The house really is quite lovely, featuring five bathrooms and six bedrooms. It even has a pool, so it's safe to say it's pretty much Hollywood-approved. Don't you agree?
Kylie Jenner
Kendall Jenner's sister, Kylie Jenner, bought this $36 million dollar "resort compound" in April of 2020 in Holmby Hills. The 15,350-square-foot property is reportedly the largest one in her real estate portfolio.
Kylie reportedly spent her lockdown here with her daughter Stormi and baby daddy Travis Scott. This mega-mansion seems like the perfect fit for a 22-year-old billionaire. Don't you think?
Rob Lowe
Rob Lowe probably isn't the first person that comes to mind when we think of celebrities who own and purchase extravagant properties. But when you think about it, Lowe's shows have been on air every year since 1999.
Anyways, Rob and his wife Sheryl purchased this 10,000-plus-square-foot beauty in 2005 for $7.5 million. Rob raised his kids here in Montecito, California, but once they got older, he sold the house for $45.5 million in 2020. Talk about a profit!
Justin Bieber and Hailey Baldwin
Recently married couple Justin Bieber and Hailey Baldwin packed their bags and moved into this sweet $9 million Beverly Hills mansion. They made the mansion homey by tweaking a few things to their liking, such as adding in an arcade game room.
There's also a whole bunch of skateboards and lots of strange artwork hanging on the walls, as well as a huge photograph of Hailey and Biebs making out. If the house is a representation of their beloved personalities, it's bound to be stunning!
Usher
Usher's villa in Sunset Strip, California is all kinds of bold. When we say bold, we mean bold. It's full of dark rich tones, with pops of color to keep things fresh and break up the monotony.
The villa also sits on a private road near Chateau Marmont hotel in Hollywood. The R&B singer and his wife sold the villa in 2018. The asking price for their humble abode was $4.2 million.
Jennifer Garner
The Pacific Palisades in Los Angeles holds the reputation of being one of the most expensive areas and it's mostly known for being home to lots of Hollywood celebrities throughout history. It also happens to be where Jennifer Garner's $13.86 million mansion is.
The traditional mansion consists of six bedrooms, and it has three floors. There's also a movie theater, a game room, a climate-controlled wine cellar, and even a special room designated for wine tasting. Jen must love her vino!
Emma Stone
When it comes to buying houses, one of the most common concerns for celebrities is privacy. This is why Emma Stone's home is so great. The mansion sits on a little-known lane behind a high wall. This makes it practically invisible for peeping toms and paparazzi.
Unfortunately, it wasn't enough to make the actress stay, as she listed the mansion for $3.899 million. Quite a shame since the house really is neat.
Ellen DeGeneres
Ellen DeGeneres is making a lot of changes this year. She's finishing up with her show and she and Portia DeRossi recently listed their mansion in Beverly Hills for $33.7 million. That's certainly a lot. Some of us may be wondering what could be worth all that money.
Well, the home features five bedrooms and floor-to-ceiling windows. There's also a personal library, a game room, a bar, a home gym, and even a music room.
Lil Wayne
Lil Wayne's mansion in Miami Beach is another well-deserved addition to the list of celebrity mansions with oddball features. Said features include a recording studio, a custom-built skate park on the roof, and an indoor shark pool.
Yes, a shark pool. Whether or not Lil Wayne actually had any sharks in his home remains a mystery. What we do know is that he sold the property for $10 million in 2017.
Drake
In case you couldn't tell, Drake is a bit obsessed with huge residential pools. In fact, he bought this place specifically because of this insane residential pool situation. This $7.7 million Hidden Hills mansion was also dubbed the YOLO Estate.
There are even signs saying Yolo Estate all around the property. Unfortunately, the rapper had to stop putting them up since they kept on being stolen. You only live once, right?