George Hamilton
George Hamilton began his acting career in the 1950s. In addition to his roles in television shows and movies, the actor is known for his tanned skin and suave style. Some of the projects he has been part of include Where The Boys Are, The Man Who Loved Cat Dancing, The Little Unicorn, Doc Hollywood, Once Is Not Enough as well as others.
Decades after his first starring role, Hamilton continues to act. In 2018, he was seen in a movie titled Swipe. The actor was also seen in an episode of the hit comedy show Grace & Frankie.
Carole Cook
Carole Cook has left her mark in the television, movie, and theater space with her performances. She is most noted for her regular appearances in the classic comedies The Lucy Show and Here's Lucy.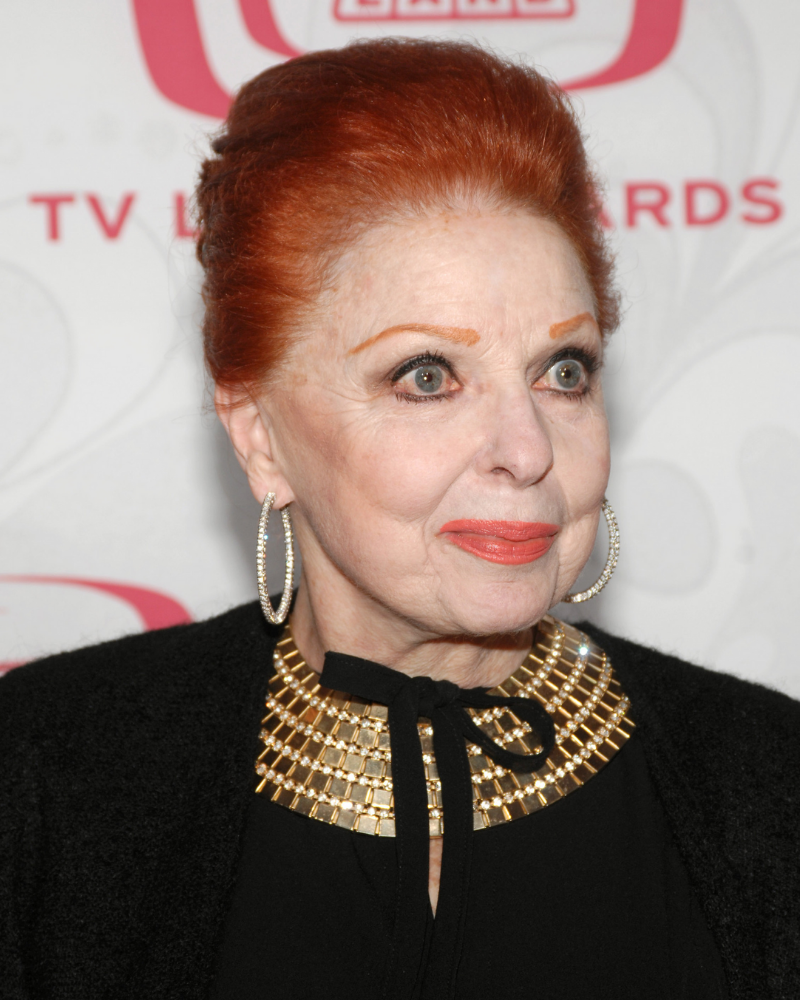 Cook also has been a part of projects such as The Many Loves of Dobie Gilis, Chico and The Man, In the Glitter Palace, Make Me an Offer, Gloria Vane, and more. She was last seen in 2018 in the films A Very Sordid Wedding and Waiting in the Wings: Still Waiting.
Angela Lansbury
In October 2021, Dame Angela Lansbury turned 96. The actress has appeared in countless television, theater, and film productions during her career. Lansbury has the distinction of being one of the earliest nominees of the Academy Awards.
The actress began her show business career in the 1940s, at just 16 years old. Some of her noteworthy projects include Mrs 'Arris Goes to Paris, Beauty and the Beast, The Company of Wolves, Lace and more. She was last seen in 2018 in Mary Poppins Returns and Buttons, a musical.
Ann Margaret
Ann Margaret was one of the most famous actresses of the 1960s. This multi-hyphenate performer is an actor, dancer, singer, and performer. At one point, the actress was hailed as the female version of Elvis Presley.
Margaret has been a part of notable projects such as Grumpy Old Men, The Train Robbers, The Cincinnati Kid, and more. The actress has continued to be active on the acting front. In 2021, she was seen in Queen Bees as Margot Clark.
Bob Newhart
Actor and stand-up comedian Bob Newhart is largely known for his impeccable comic timing and on-point funny expressions. The actor has been a part of many interesting projects such as Hot Millions, On a Clear Day You Can See Forever, Insight, Marathon, Little Miss Marker and others.
He also had his own show called The Bob Newhart Show which ran for almost 142 episodes. Currently, the actor is known for his cameos in shows like Young Sheldon, The Big Bang Theory, and more.
Bob Barker
After Bob Newhart, we have another Bob on the list. Barker is known for hosting the wildly successful game show The Price Is Right. He hosted the show from 1972 to 2007. In addition to that, Barker successfully hosted another game show titled Truth or Consequences.
Barker continued his association with The Price Is Right as a producer till 2019. The television personality is also famous for playing himself in many shows and documentaries such as Lorena, Entertainment Tonight, and others.
Chubby Checker
Chubby Checker is known for popularizing the Twist and Pony dance styles thanks to his songs, "The Twist" and "Pony Time". The talented musician is known for his chart-topping hits from various music genres such as rock and roll and rhythm and blues.
Checker's version of "The Twist" was named as the biggest chart hit by Billboard magazine, between the years 1958 and 2008. His last released single was a 2013 number titled Changes.
Dick Van Dyke
If you are a fan of retro comedies, chances are you must have seen the classic comedy The Dick Van Dyke Show. In addition to being an actor, Dick Van Dyke is also a comedian, writer, singer, and dancer. He even served in the United States military at one point in time.
In 2017, Dick Van Dyke released his first solo album which featured a duet single with actress Jane Lynch. In 2020, he was seen on the television series The Kidding as Hopscotch The Sasquatch.
Eva Marie Saint
Eva Marie Saint's career has spanned over 75 years. Saint is one of the few surviving stars who have been the earliest winners of an Academy Award. She began her career in 1946 with the NBC television show Campus Hoopla.
The actress was 93 at that time. In 2014, the actress starred in the film Winter's Tale. She also voiced a character on the television show, The Legend of Korra. In 2018, she made an appearance at the Academy Award ceremony to present the award for Costume Design.
Jerry Lee Lewis
Jerry Lee Lewis is a singer, songwriter, and a pianist. Lewis was often called rock and roll's first wild man. Lewis is known for his songs "Whole Lotta Shakin' Goin' On", "Breathless" and "Great Balls of Fire".
In 2017, Lewis made an appearance on the Country Music Television (CMT) channel's Skyville Live Show. Three years later, he with his producer T-Bone Burnett, began working on a new album of gospel covers. In 2020, Lewis celebrated his 85th birthday. The event was live-streamed on all of his social media pages.
John Astin
John Astin is a celebrated actor, television director, and voice artist who has appeared in numerous television projects. He is best-known for playing Gomez Addams in the classic television show, The Addams Family.
His portrayal of Gomez helped him to land similar roles in various spin-offs of The Addams Family. Since 2001, Astin has served as the director of the Theater Arts and Studies Department at Johns Hopkins University. The talented actor was last seen in a 2018 project called Starship II: Rendezvous with Ramses as Professor Peabody.
Jon Voight
Jon Voight is an actor who is largely known for his performances in projects such as Midnight Cowboy, Deliverance, The Rainbow Warrior, The Rainmaker and more. Voight is one of Hollywood's most critically acclaimed actors, and has won an Academy Award and four Golden Globe Awards.
In addition to his memorable film roles, Voight won a Golden Globe Award for Best Supporting Actor for his role on the Showtime television series Ray Donovan. He will soon be seen in a 2022 drama based on the life of Ronald Reagan.
Julie Andrews
Who can forget iconic images from Sound of the Music made even more iconic by the movie's star, Julie Andrews? Andrews has been a part of many impressive projects such as Mary Poppins, Cinderella, The Tamarind Seed, The Man Who Loved Women, Relative Values, and more.
Andrews has lent her famous voice to several animated films such as Shrek and Despicable Me. She has also appeared in Netflix's Bridgerton as the show's narrator, Lady Whistledown, Andrews will soon be heard in The King's Daughter and Minions: The Rise of Gru.
Loretta Lynn
Loretta Lynn is a critically acclaimed country music legend. The singer-songwriter has been nominated for a Grammy award 18 times thanks to hits like "You Ain't Woman Enough (To Take My Man)" and "Coal Miner's Daughter".
Coal Miner's Daughter, a film based on Lynn's autobiography, won the Academy Award in 1980. In early 2021, Lynn released an album featuring other popular country music artists such as Carrie Underwood, Reba McEntire, and Tanya Tucker.
Marla Gibbs
Marla Gibbs is best known for her sassy sense of humor. The legendary actress is known for her iconic role as the maid on the classic CBS sitcom, The Jeffersons. The role earned her five Prime Time Emmy Award nominations.
Gibbs has also appeared in films such as Madea's Witness Protection. In 2020, Gibbs was a part of many television projects such as Scandal, One Day at a Time, Days of Our Lives, and others. She will be seen in the movie Bromates in 2022.
Max Baer Jr.
Max Baer Jr. is most noted for his role of Jethro Bodine in the 1962 classic sitcom, The Beverly Hillbillies. The actor has also been part of other television shows and films such as Macon County Line and Murder, She Wrote.
Following his memorable role as Jethro Bodine, Baer has pursued a career in real estate and property development. Today, Baer is the only surviving member from the regular cast of The Beverly Hillbillies.
Mel Brooks
Mel Brooks' career has spanned over seven decades. The actor, comedian, film producer, director, and screenwriter is largely known for his movies such as The Producers, Blazing Saddles, Robin Hood: Men in Tights, Young Frankenstein and more.
Brooks is also credited for co-writing the successful television comedy series Get Smart. Brooks is also one of the few actors to have received an Oscar, an Emmy, a Tony, and a Grammy award.
Nancy Sinatra
The elder daughter of Frank and Nancy Sinatra, Nancy Sinatra is a singer and actress who is best known for the song "These Boots Are Made For Walkin'". Sinatra started her career in 1967 by appearing on several variety shows.
She quickly rose up the ranks of success to become one of the distinguished voices in music history. In 2021, her music was featured in films such as The Chair, Bless the Harts, Cruella, and more.
Paul M. Glaser
Paul M. Glaser is an American actor and director who is known for his role of detective Dave Starsky in the classic television series Starsky & Dutch. Glaser also directed certain episodes of the show in addition to acting in them.
He then went on to do other projects such as The Cutting Edge, Miami Vice, Kazaam among others. He also regularly appeared in the hit show Ray Donovan. In 2010, he organized his first artwork exhibition, marking his first foray into the art world.
Richard Chamberlain
Richard Chamberlain is an American actor and singer, who has appeared in many television shows and movies such as The Thorn Birds, The Bourne Identity and more. Chamberlain became immensely popular thanks to his titular role of Dr. Kildare on the medical drama, Dr. Kildare.
In 2003, he penned his memoir Shattered Love: A Memoir. In 2010, he expressed his interest to make a comeback into the world of showbiz, even putting his Maui home on the market. The actor recently appeared in the 2019 film Finding Julia.
Sophia Loren
Italian actress Sophia Loren is famous worldwide for her stunning beauty and charm. The actress began her showbiz career at 16, appearing in tiny parts until she bagged a prestigious five-film contract with Paramount Pictures.
Loren quickly became an international celebrity and style icon. She has appeared in films such as It Started in Naples, Houseboat, The Pride and the Passion, Sunflower, The Life Ahead, and more. Loren was last seen in a 2020 film The Life Ahead as Madame Rosa.
Tippi Hedren
Tippi Hedren is an actress, animal rights activist, and model. The actress gained recognition after starring in Alfred Hitchcock's movies The Birds and Marnie. She even won a Golden Globe award for the former. Hedren has appeared in many shows and movies including I Heart Huckabees, Citizen Ruth, A Countess From Hong Kong, and more.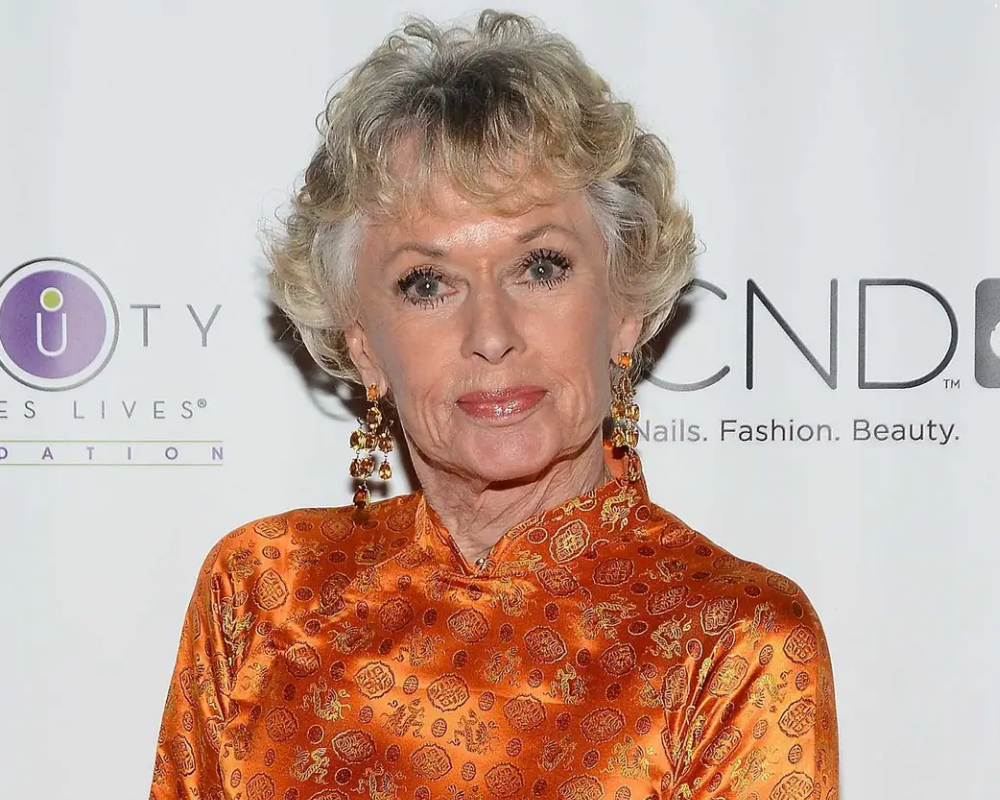 In 1983, Hedren started her NGO, The Roar Foundation. She is also involved in many worldwide relief programs. In 2018, at almost 90 years old, Hedren starred in a fashion campaign for the Gucci brand.
Tommy Lee Jones
Tommy Lee Jones is an American actor and film director known for his knock-out performance in 1993 film The Fugitive.
The actor has also starred in other projects such as No Country for Old Men, Man of the House, Captain America: The First Avenger, Ad Astra, and others. In 2020, he was seen in the movie The Comeback Trail.
Tony Bennett
Singer Tony Bennett has many awards and recognition to his credit — one of which includes the prestigious Guinness World Record as the oldest person to release an album featuring new material. The singer is also a talented artist, his paintings have been prominently displayed at several institutions.
Bennett is also the founder of the Frank Sinatra School of the Arts in Astoria, New York. Unfortunately, this year, Bennett announced his retirement from the music world due to his declining health.
Anthony Hopkins
Anthony Hopkins is a film director, actor, and producer who has been the recipient of many awards. In 1993, Hopkins was knighted by Queen Elizabeth II for his outstanding contribution to the field of arts.
Hopkins has appeared in memorable roles such as serial killer Hannibal Lecter in the film The Silence of Lambs. Hopkins is also known for his roles in films like Legends of The Fall, The Last Knight, Nixon, Amistad, and more. His upcoming releases include films such as The Son, and Armageddon Time.
William Daniels
William Daniels is an actor who is noted for his performances in movies and shows such as The Graduate, Captain Nice, Two for the Road, and others. Daniels also served as a disc jockey at an army radio station.
He formally studied drama prior to entering the world of showbiz, and was a part of the Sigma Nu fraternity in his college. In recent years, Daniels has also been part of popular dramas such as Grey's Anatomy. In 2020, he provided the voice of KIIT in the movie Superintelligence.
Billy Dee Williams
Billy Dee Williams is a celebrated actor and novelist, born in 1937. The actor is best known for his role in the Star Wars franchise and has the distinction of being the only actor to have played the role for the longest time in the history of the franchise.
The actor has also lent his voice to the Lando video games, and been a part of popular television shows such as General Hospital, and Dynasty as well as others. In 2014, he even participated in the reality show Dancing With the Stars.
Kim Novak
Kim Novak began her career in 1954 with Columbia Pictures. She soon became one of the biggest A-listers in Hollywood following a string of box office hits. Some of the movies Novak has starred in include Pal Joey, The Man With the Golden Arm, Kiss Me, Stupid, Strangers When We Meet, and more.
Novak's popularity grew further when starred in Alfred Hitchcock's Vertigo. In 1991, after a bitter filming experience, she announced her decision to retire from show business.
Clu Gulager
In his career spanning decades, Clu Gulager has appeared in many television shows and movies such as The Virginian, The Return of the Living Dead, Billy The Kid, A Nightmare on Elm Street 2: Freddy's Revenge, The Last Picture Show, Tangerine, and more.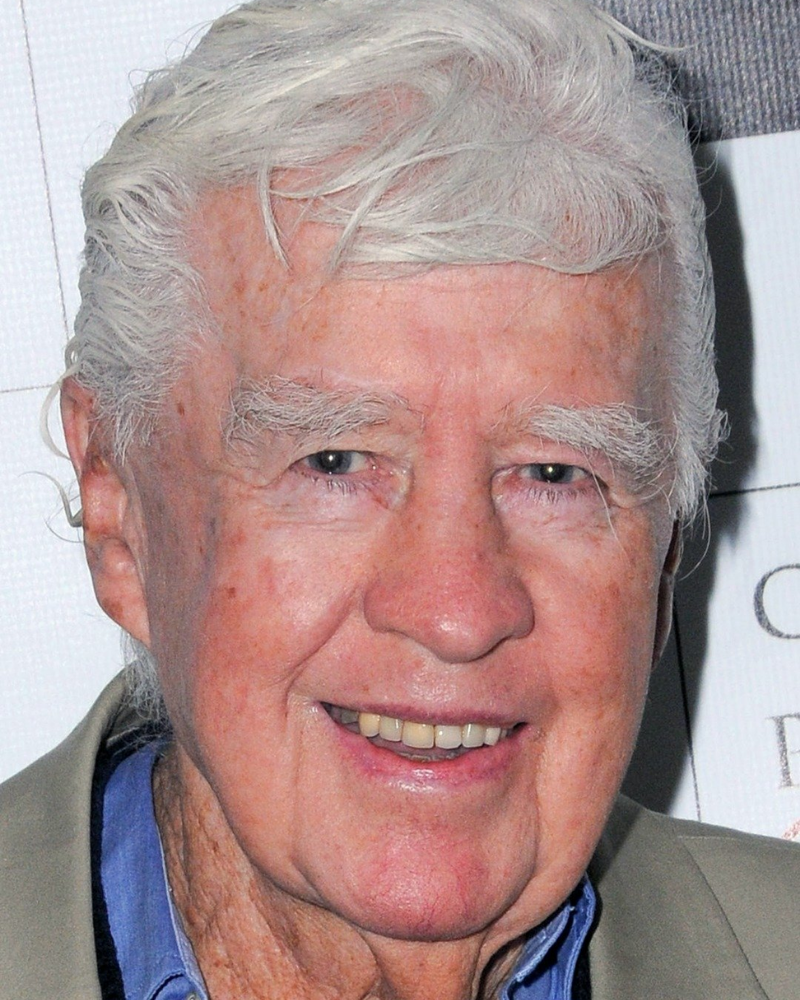 Gulager also appeared in his son's horror film, Piranha 3D. In 2019, he made an appearance in Quentin Tarantino's critically acclaimed film, Once Upon a Time in… Hollywood.
Norman Lear
Norman Lear is an American television producer and writer who is known for his appearance in memorable comedies such as Maude, One Day at a Time, The Jeffersons, Good Times, and more. Lear has been associated with more than a 100 shows throughout his career.
In 2019, he was awarded the Britannia Award for Excellence in Television. Though Lear turned 99 in July of 2021, he hasn't slowed down. He continues to be active on the production and writing front with a variety of projects.
Iris Apfel
Iris Apfel is considered on of the biggest style icons in recent memory. Apfel, who is now 100, epitomizes living and aging in style. She's a regular face in fashion magazines and is credited for popularizing thick eyeglasses similar to the ones she is usually seen sporting.
Known as the "first lady of fabric", Apfel has become an important figure in the fashion industry. In September of 2021, she collaborated with retailer H&M for a capsule collection designed around her unique and eccentric style.
Larry Storch
Larry Storch, now 98, has limited his public appearances considerably over the last few years. That doesn't mean, however, that he has stopped surprising his fans. In 2021, the actor made his last public appearance at a New Jersey amusement park called Wild West City.
The actor is primarily known for his perfect comic timing and voiceovers in cartoon shows. Some of his memorable projects include Tennessee Tuxedo and His Tales, F Troop, Sweet Sixteen, The Monitors, Fake-Out, and more. Storch was also a part of 2005 documentary feature called The Aristocrats.
Harry Belafonte
Harry Belafonte is an American singer, songwriter, activist, and actor — all rolled into one. Belafonte, who was born in 1927, is credited for popularizing and introducing the Trinbagonian Caribbean musical style to international audiences.
Belafonte has also starred in numerous movies such as Island in the Sun, Carmen Jones, Odds Against Tomorrow, and more. He has also won three Grammy awards during his career. As an actor, he was last seen in the 2018 production, BlacKKKlansman.
Kris Kristofferson
Kris Kristofferson is an American actor, musician, and songwriter. He has penned songs such "For The Good Times", "Help Me Make It Through The Night", "Me and Bobby McGee" and more. In 1985, Kris was a part of the country music supergroup The Highwaymen along with Willie Nelson, Johnny Cash, and Waylon Jennings.
Before being injured, Kristofferson enjoyed sports such as boxing, rugby, and football. Kristofferson, who is now in his late 80s, has retired from the music scene and now leads a quiet life.
Marsha Hunt
Born in 1917, Marsha Hunt is an actress, model, and activist. Hunt's career has spanned close to eight decades. The actress, who is now 104, is the oldest living member of the Academy of Motion Pictures Arts and Sciences.
Throughout her career, she has starred in movies such as Pride and Prejudice, The Happy Time, Born to the West, and more. In the latter years of her life, Hunt became involved in various causes such as fighting for same-sex marriage, generating awareness about the climate, and other important societal issues.
Nehemiah Persoff
Nehemiah Persoff is an American actor and painter, who began his acting career after World War II. The actor has been a part of movies and television shows such as The Big Valley, The Greatest Story Ever Told, The Legend of Jesse James, The Wild Wild West, Star Trek: The Next Generation, and more.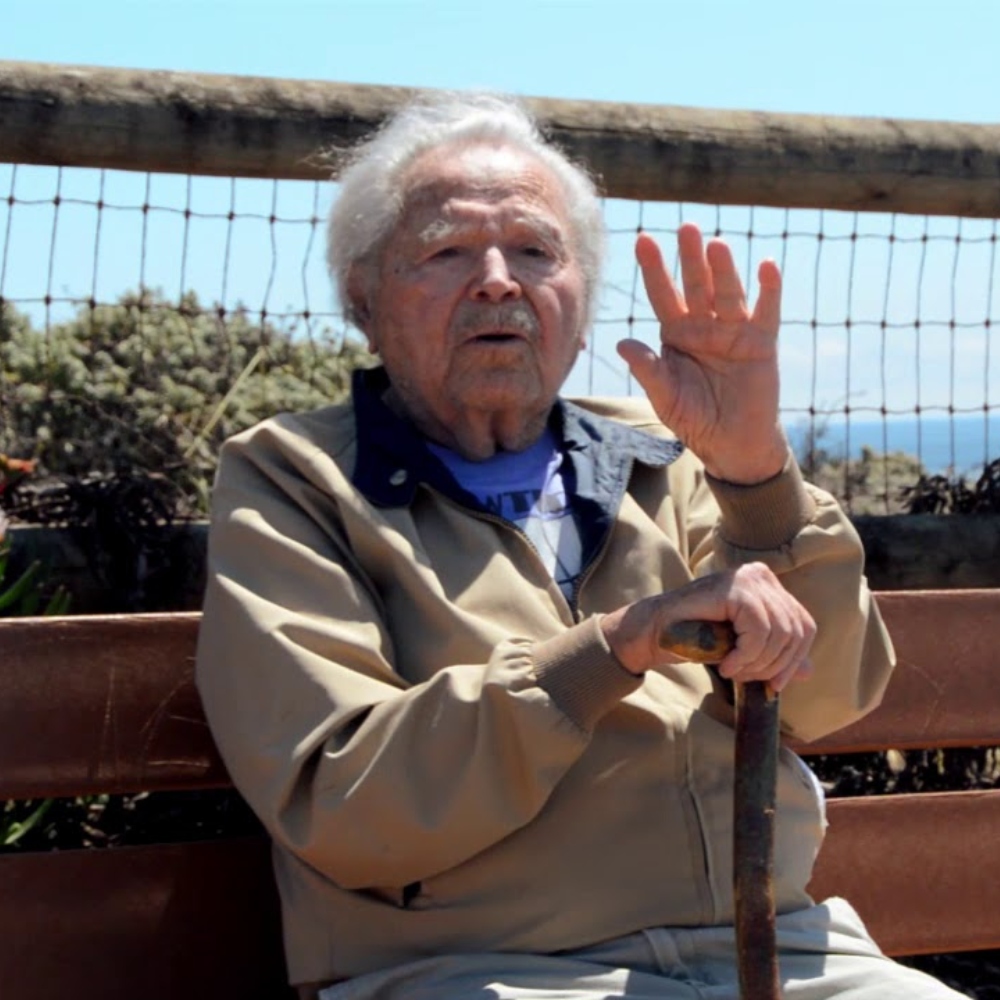 The actor was last seen in the 1999 movie, An American Tail: The Mystery of Night Monster. Since then, he has withdrawn himself from public life and has become private.
Barbara Eden
Actress Barbara Eden became a household name thanks to her iconic role of a genie named "Jeannie" in the classic sitcom, I Dream of Jeannie. Eden's blonde hair and charm captured audiences and led to the show's huge success.
Though Eden continued acting even when the sitcom ended, she has found great fulfillment as a writer. At 90 years old, she wrote her first children's book, Barbara and the Djinn.
John James
John James is probably best known for his role of Jeff Colby in the hit television soap opera Dynasty, for which he received a Golden Globe Award in 1985. The actor has also starred in other projects such as As the World Turns, Icebreaker, All My Children, Illegal Aliens, as well as others.
In 2016, he produced a sci-fi film called Axcellerator. The actor was last seen in a 2021 made-for-television movie called Christmas in Tune. He is also slated to appear in two 2022 projects, Find Her and A Friend in the Woods.
30 Photos Show the Real Life Hugh Hefner Lived
Playboy Club
Hugh Hefner changed many perceptions in the world with the introduction of his brand Playboy. He knew how to live big and lived a very lavish lifestyle. It was probably the coolest lifestyle that any man could ever dream of, and dream they did!
For instance, this 1966 picture is of his Playboy Club in Manhattan. The popular nightclub was considered the height of sophisticated partying in its heyday. You could only imagine the type of parties held inside.
Partygoers at the Playboy Mansion
Seeing how he lived his life, it's no surprise that Hefner threw some of the biggest and wildest parties of the century at his mansion. People would rave about them and for good reason.
That was the stereo system he owned at the Playboy mansion in 1966. His guests are inspecting it as it obviously looks like the coolest stereo system they would have ever laid eyes on.
Luxurious Pick-Ups
Owning a Rolls-Royce meant that you were among the elite. Naturally, Hugh Hefner owned one of these cars, too. Hefner was known to have expensive taste and had no problem spending money on luxury items. His luxury vehicle even had a flag of the Playboy bunny on it.
So, if you had ever come across this car, you would have known exactly who had owned it. This car was often used to pick Hefner up from the airport.
Hello, Hugh
When an airplane is about to take off, you are often asked to put your electronic devices away. This includes your phones, too. For that moment you are off the grid and no one can reach you.
But from the looks of this picture, it seems like those rules do not apply to Hefner. Here he is making an international phone call in his own private plane. This picture was taken in 1970.
Playboy Bunnies Welcome
It is always nice when someone comes to pick you up at the airport. The way the person's face lights up when they spot you among the crowd is priceless. There are no words needed.
Hugh Hefner, of course, was welcomed in a much grander way. The Playboy bunnies held this banner as they welcomed him from his first flight in his new jetliner DC-9 named the Big Bunny.
Tiny Bunny
Hefner was attending a press conference with Barbara Benton, his then-girlfriend. They had just reached West Berlin and were there to shoot a film in 1969. The film was titled What Is A Nice Girl Like You Doing In This Business.
During their visit, this little 'Bunny' offered some sweets to the couple. It was the cutest sight and everyone around them was trying to capture this image on their cameras.
25th Anniversary Issue Celebrations
Hefner was a charmer and there was no denying this fact considering how successfully he ran his brand. The popularity of the brand only rose with the release of each issue. Soon enough, he was celebrating the brand's 25th anniversary.
This picture shows him addressing an audience at a party. It was for the release of Playboy's 25th-anniversary issue, back in 1979. You can only imagine how much fun that party may have been.
Saving Hollywood
One of the most iconic landmarks in California is the famous Hollywood sign overlooking Los Angeles. Erected in 1923, the sign was in need of serious repair. Unfortunately, such repairs were going to be expensive.
To cover the cost of the sign's restoration and repair, Hugh Hefner launched a public campaign to raise money for it. In this picture, Hefner was seen dancing with one of his playmates Sandra Theodore at a fundraising event in 1978, in Los Angeles. The other actress dancing with Hermes Pan is Rita Hayworth.
Hollywood Walk of Fame
By the early '80s, Hefner had become a prominent media figure thanks to his magazine and various television productions. In order to reward these efforts, he was rightly given a star at the Hollywood Walk of Fame, back in 1980.
No wonder he seemed to be celebrating this achievement along with the Playboy Bunnies on the streets of Los Angeles. They do not give out the stars to just about anyone. Little did the guest at this celebration know that Hefner's fame would only continue to grow.
Perfect Pose
Some people try very hard to get a good picture. When you are posing for a picture with your friends or office colleagues, how does it look? It surely may not look like the one here, right?
Unlike other people, Hugh Hefner had the chance to pose with some of the most beautiful women, his bunnies, here. This picture was taken at Chicago's Playboy Club during its opening in 1960.
Playboy Mansion
Almost every period film or series, especially the British ones, show their characters living in beautiful and large estates. When you look at it, it makes you wonder what type of people can afford to live in such stately homes.
The answer to that question is Hugh Hefner. This gorgeous mansion is where he lived. It was known as the Playboy Mansion. The driveway was always parked with high-end and luxury sports cars during parties.
Family Portrait
It was not just about the parties. Hugh Hefner was also a family man. As you can see in this image, here he is sitting with Kimberley, his wife, and his little boys at an event held at the Playboy Mansion. The picture was taken in April of 1994.
It's such a perfect image. Anyone could assume that this was a planned shoot to click the family portrait. You can actually imagine it to be framed and hung somewhere in the mansion.
Wax Model
Hefner posed next to this laser-generated image featuring his head on the adjacent computer. The image was scanned with a laser back in late 2000. Of course, this was done at his prestigious mansion in Los Angeles.
If you are wondering why his head was scanned, let us tell you. This image was utilized for creating a wax model of his face. This would then be part of the Hollywood Wax Museum.
Mrs. Hefner
Hefner was always surrounded by gorgeous women, and these women enjoyed being around him as well. For instance, here is an image of Crystal Harris, a model, accompanying Hefner during a signing event in Los Angeles in December of 2009.
The happiness is clearly visible in her smile. For those of you who didn't know, Crystal went on to become Mrs. Crystal Hefner. She was his third and last wife until he passed away in 2017.
50th Anniversary
If a company is celebrating its 50th anniversary then you know that they have been doing something right. Playboy is no small brand — it's famous all over the world.
Here, Hefner is looking at the previous Playboy covers and probably reminiscing. This photo was taken during a party in Las Vegas to celebrate the magazine's 50th anniversary. This was back in 2009. The look of pride in his eyes is evident.
Hello Sailor
If you want to know what a man looks like when he has lived a good life, you might want to take a look at this picture. Hugh Hefner's smile reflects such happiness. This could well be turned into a portrait.
However, this image was taken in 2011, when he hosted the Playboy Jazz Festival that was being held at the Playboy Mansion. The sailor hat simply adds to his charm.
Historic Win
Eugena Washington made history when she was declared Playmate of the Year in the 2016 issue of Playboy. Washington was the very first Playmate of the Year winner after the magazine's contentious decision to discontinue nude centerfolds.
She was the final winner revealed by Hefner before he passed away back in 2017. The two of them posed for the photos at a press conference announcing her victory. Washington must have been so honored to be part of this historic issue.
Chicago Mansion
Before the Playboy mansion in Hollywood, Los Angeles existed, the Chicago mansion was the happening place. While it never achieved the iconic status the other Playboy Mansion enjoys today, people enjoyed partying there.
This mansion was the place to be. You can see people in this image having a great time at this party in 1961, which was hosted by Hugh Hefner. Can you see yourself attending a party at the original Playboy mansion?
All for Charity
Saying that there was a lot of partying back in the day at the Playboy house would be an understatement. But there was more to the story than just incessant partying. Celebrities would often make an appearance at the mansion for good reasons too.
And by that, we mean charity events. This picture showcases actress Farrah Fawcett posing during a charity tennis event. The picture was taken in 1976.
Family Man
You may not think of Hefner as being a family man. This was a very common misconception that many people were known to make. However, here he is photographed with Christie, his daughter, at the 1982 Playmate of the Month luncheon.
Hefner had four kids throughout his lifetime. Christie (above) served as Playboy's CEO until 2009. Cooper, her half-brother, also worked as the firm's CEO until 2019. He then joined the Air Force.
Little Stars
Teen idol Leif Garrett, along with his sister, was photographed during one such legendary party at the Playboy mansion in the 1970s. No one knows why young Garrett ignored dancing with all the other women in the room and instead chose to dance with his sister (supposedly).
The room was full of gorgeous women. If he was worried for this sister, then it was just sweet of him to keep her company.
More Than Parties
Many people might ask, why would someone visit the Playboy mansion unless they wanted to party? The truth is, there are many activities that have nothing to do with partying.
Before you start imagining, just look at the picture above. This image depicts the mansion's gaming area, which includes Playboy-themed pinball machines. Would you care for these games if you were ever at that mansion?
The Legend
Pamela Anderson and Bret Michaels, her then-boyfriend, posed for a photo during a charity dinner held at the Playboy mansion. She wasn't just a regular at the estate, but she was also a recurring figure in the Playboy magazines.
She featured in a number of issues and was the final model to pose au naturel in the centerfold, in 2015. Considering how her risky photos helped make her a star, it seemed only fitting for her to pose in that special edition.
Original Mansion
There was the Playboy mansion in Chicago before the renowned Hollywood site. Hefner purchased the property in 1959 and, even after purchasing the second mansion, split his time between the two residences throughout the 1970s.
This original estate lacked the sparkle and glam of the Hollywood estate, however, it still had enough rooms to host some wild parties. In 1993, the mansion was sold and converted into a condominium.
View From the Top
When you try to spot your house through Google maps, you may see your home as just a speck. Judging by this picture, that's not the case with the Playboy mansion. This aerial view of the expansive estate was taken back in 2005.
It is spectacular. There are countless bars and pools. The mansion also has a zoo and even a basketball court. Since the property is so big, it is said to require about 80 people to maintain.
The Haunted Mansion
Hefner was known for throwing massive and memorable parties, but just having huge parties wasn't enough. He wanted the parties at his Playboy mansion to be interesting experiences. There was a lot of thinking involved in deciding the décor and themes for making the Playboy parties a success.
The mansion looks bewitching. Take a look at this picture from 2015. Not only was the entire property decorated in preparation for the upcoming annual Halloween party, but they even installed a Ferris wheel!
Three's Not a Crowd
It's no surprise that Hugh Hefner had a less-than-traditional approach when it came to dating. Hefner was constantly surrounded by a bevy of lovely ladies, many significantly younger than him. In the early 2000s, Hefner found himself in a relationship with three special ladies — Holly Madison, Bridget Marquardt, and Kendra Wilkinson.
The three blondes caused such a stir that they were featured on E!'s reality television show, The Girls Next Door. This photo shows Hef snuggling up to his three girlfriends in what looks like a private movie theater.
Wildlife Fundraiser
In this photograph, socialite Paris Hilton was seen and photographed at the Playboy mansion. She seems to have been upstaged by her feathered partner, this white parrot. But that has not dampened her spirits.
That night, she was attending a fundraiser that was wildlife-themed. The name of the party was Parrots in Paradise. It seems to have been a very interesting event and probably raised a lot of money for the cause.
The Spectacle
The Playboy brand is known for having the best visuals, no matter which medium. So, why should the mansion be any less appealing? Hefner wished to impress his guests immediately after they had walked in.
Look at the picture above. You can see what the guests would see the moment they entered the mansion's lobby. In case you forget who founded this incredible media company, a huge oil painting depicting Hefner is there to remind you.
Saying Goodbye
September 27th, 2017 was a very sad day in pop culture history. It was the day that Hugh Hefner passed away. While many people disagreed with his magazine or views on women, there is no denying the fact that he made quite a difference in the publishing world.
Upon his passing, his fans created a mini memorial in his honor right outside of his mansion. Even after he was gone, he was being treated in the best way possible.