Will Smith as Neo, The Matrix
The Matrix altered how viewers perceived fast-paced action scenes supported by incredible special effects. Keanu Reeves became an overnight sensation and a popular brand because of the Hollywood sci-fi action movie. But, did you know that the casting team didn't start with Keanu Reeves for the part of Neo? Neo was first offered to none other than Men in Black star, Will Smith.
The Pursuit of Happiness actor revealed some new information regarding his decision to pass on playing Neo in the groundbreaking film in one of his "Story Time" segment videos. Will Smith begins the video by discussing his reservations about appearing in "Alien-Movies." Smith thought that the action movie's premise was unclear.
Tim Roth as Severus Snape, Harry Potter
Tim Roth is known for his roles in Planet of the Apes and The Reservoir Dogs. The actor declined the role of Severus Snape because he knew it would mean a long-term commitment, which he thought he couldn't make at the time. In his self-explanatory remarks on There's Something About Movies,  he explained, "I thought, 'OK, that's interesting. I'll be on every backpack or whatever it is,' and then I said. I'll be recognized for that part."
He was undoubtedly correct, as most of the performers that played characters in the Harry Potter franchise have remained connected to the movies ever since. Roth claims his children are still critical of him for turning down the role.
Gwyneth Paltrow as Rose DeWitt Bukater, Titanic
Gwyneth Paltrow was almost cast as Rose. But, in the end, it was Kate Winslet that was made a sensation, thanks to the affluent traveler who fell in love with Leonardo DiCaprio's suave Jack on the tragic voyage.
Paltrow shared, "I guess the rumor is that I declined it. I believe I was seriously in the running for it; I was among the last two." Paltrow isn't angry, though. 'I ask myself, "Why the heck did I agree to that?' as I reflect on my decisions. And reject that? This is a global lesson to be learned, which you realize as you consider the broad picture."
John Travolta as Forrest Gump
John Travolta saw a string of critical and box office flops in the 1980s; it wasn't until 1989's Look Who's Talking that he appeared in a movie as popular as Grease. When the part of Forrest Gump was offered to Travolta, he chose to decline it in favor of another endeavor.
"If I didn't do whatever Tom Hanks did, then I did another job that was equally exciting or entertaining, But I feel good about those I gave up because other careers were formed," Travolta said. The job that was equally exciting was, of course, his iconic role in Pulp Fiction.
Sean Connery as Gandalf, Lord of the Rings
Sean Connery performed in many notable roles, but he also declined a number of now-famous roles. In Peter Jackson's Lord of the Rings trilogy, Connery declined to take on the role of Gandalf. Nevertheless, the fantasy series' creators were so keen to get Connery that they offered him more than $30 million plus 15% of the profits.
Connery admitted that he didn't get the Lord of the Rings series when he talked about it years later. "I finished the book. I went over the script. I watched the film. I'm still unsure of it". According to the New Zealand Herald, he remarked, "Ian McKellen, I think, is magnificent in it."
Ian McKellen as Albus Dumbledore, Harry Potter
After the passing of the original Dumbledore, Richard Harris, in 2002, Ian McKellen revealed the real reason he declined the part of Dumbledore in the Harry Potter series in a recent interview with the BBC's HARDtalk. McKellen reveals that Harris didn't like him to the point where he made his choice.
Producers of Harry Potter contacted the Oscar-nominated actor after Harris passed away, but the actor could not accept the part due to Harris's prior criticism of him. McKellen stated, "I couldn't take over the character from an actor who I had known didn't approve of me."
Tom Cruise as Tony Stark, Iron Man
Regarding when Tom Cruise was first contacted to play Iron Man and the reasons he turned down the role, he clarified, "Marvel Studios approached me at a specific moment, and when I do something, I want to do it well. If I commit to something, it must be done in a way that I am confident it will be exceptional. And as everything was set up, I had a distinct impression that it wouldn't work."
In a different interview, Cruise acknowledged that he thought Robert Downey Jr. was ideal for the character of Tony Stark. He stated: "I adore Robert Downey Jr. I think he is the ideal fit for that character; I can't picture anyone else in it." We can't either!
Zoey Deutch as Katniss Everdeen, The Hunger Games
Zoey Deutch tried out for Katniss Everdeen before Jennifer Lawrence was cast as the character in The Hunger Games. "I tried out for Katniss but figured I didn't get it since he said, 'Why don't you read this other part?' during the screen test," she shared.
Although Zoey called the loss of the Katniss persona a "difficult one," it isn't the only thing she has adored and lost. "At one of these award ceremonies, I presented the Best Limited Series award, and every single nominee was one for which I had tried out but been unsuccessful," Zoey said.
Robbin Williams as Rubeus Hagrid, Harry Potter
Without a doubt, Robin Williams had the star power and versatility to play any role, but when it came to playing Hagrid, director Chris Columbus had to pass. The cause? According to casting director Janet Hirshenson, "It was a British-only decree, and once Columbus politely declined Robin, he wasn't going to say yes to anyone else. That's for sure."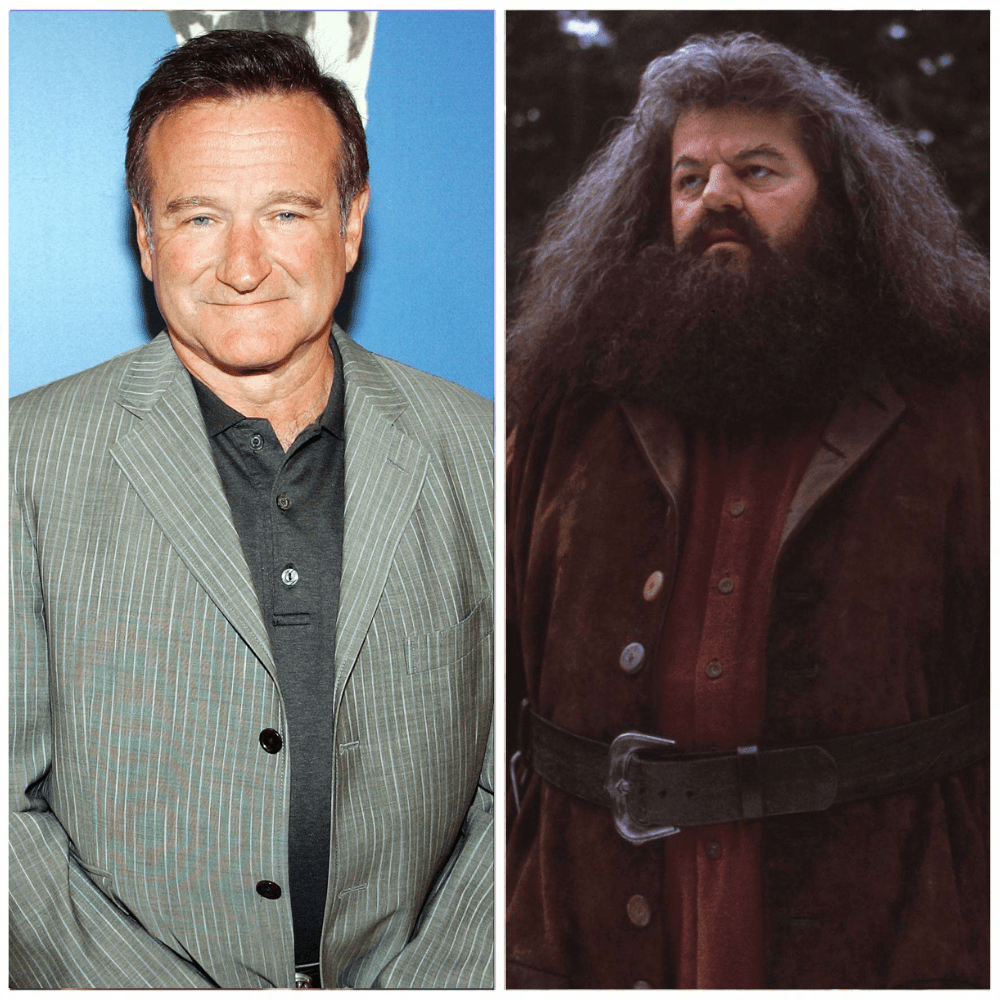 In a 2001 interview, Williams was reported to have referred to the role of Hagrid when discussing parts he desired but didn't receive. According to him, "there were several roles I would have desired to play, but there was a restriction on [adding] American performers."
Jim Carrey as Edward Scissorhands
Along with Tom Cruise and Robert Downey Jr., Jim Carrey was a candidate for the lead role in Edward Scissorhands. Unfortunately for him, it seems that the director felt that Jim Carrey lacked prior 'serious' acting experience at that time.
His portrayal of Scissorhands would have unintentionally been more humorous than Depp's, which might not have been suitable for the plot. Tom Cruise ultimately won the starring part of Edward over Carrey, but the decision was changed later on.
Russell Crowe as Aragorn, Lord of the Rings
Viggo Mortensen wasn't the original choice for the role of Aragorn in the Lord of the Rings trilogy, even though we can't envision anybody else playing the character. Russell Crowe was reportedly offered a staggering sum of money to portray the future King of Gondor, but he turned it down.
As a fellow New Zealander, he notes that he could sense from Peter Jackson's voice that the director didn't seem enthusiastic about him playing the part, which is why he ultimately decided against taking the role of Aragorn.
Eddie Redmayne as Peter Quill, Guardians of the Galaxy
Eddie Redmayne came in second place to play Peter Quill in Guardians of the Galaxy. Although he has tried out for many comic book movies, he has yet to appear in any of them. He put in screen tests for the roles of Doctor Doom in Fantastic Four, Harry Osborn in The Amazing Spider-Man 2, and Magneto in X-Men: First Class.
Redmayne hasn't had too hard a time finding employment despite not getting any of the comic book parts he'd been hoping to be cast in. He currently plays the lead role in Fantastic Beasts, Harry Potter's spin-off series.
Al Pacino as Han Solo, Star Wars
Since Al Pacino was unfamiliar with the workings of George Lucas' cosmic realm, he refused Star Wars. In contrast to the grim, realistic dramas in which Pacino was then acting, this science fiction epic's bizarre animals, outfits, and character names were a universe apart.
Pacino claims that when he first read the script, he "failed to get it. I have no idea why I would do it." The character of Han Solo "was mine for the taking, but I didn't grasp the script." Instead, Pacino did star in the critically acclaimed romance Bobby Deerfield, and the well-received courtroom drama And Justice For All, for which he received an Oscar nomination.
Tamzin Merchant as Daenerys Targaryen, Game of Thrones
Tamzin Merchant, the actress from Carnival Row, was first chosen to play Daenerys Targaryen in Game of Thrones. She even had Daenerys's role in the program's original pilot before D.B. Weiss and David Benioff changed their minds. However, Emilia Clarke ultimately took on the role of the Mother of Dragons.
Casting director Nina Gold hinted subtly to Vanity Fair in July 2017 that Merchant had to be replaced. "It was a difficult choice. It's difficult, but ultimately you have to get it right," she remarked.
Matthew McConaughey as Jack Dawson, Titanic
You might be astonished by some of the actors who were almost placed in recognizable roles. For instance, people already know that Matthew McConaughey tried out for the Titanic role of Jack. He obviously didn't get it, and we were fortunate to have the wonderful Leonardo DiCaprio play Jack.
A recent episode of the podcast Literally! with Rob Lowe featured Matthew McConaughey. There he shared that the claims that he turned down the role of Jack are unfounded. According to him, he didn't just accept the role; he missed out on it just when he was sure he had won it.
Ryan Gosling as Dr. Stephen Strange, Doctor Strange
Although many other actors could have possibly played Doctor Strange, Benedict Cumberbatch does an incredible job in the role. Director Scott Derrickson met with several possible leading males after Cumberbatch had to turn down his first opportunity to star in Doctor Strange owing to schedule issues.
After Joaquin Phoenix declined the role, Ryan Gosling met with representatives from Marvel Studios. He suggested that he'd also love to play the Flash in Justice League in an interview with ScreenCrave that year to promote Gangster Squad. He eventually wasn't cast in either role.
Jane Krakowski as Rachel Green, Friends
Even though Friends has been off the air since 2004, fans continue to watch and revisit the beloved sitcom. Even while it's difficult to fathom seeing Central Perk without the founding main characters in their starring roles, other actors were usually in attendance. The studio didn't initially choose Jennifer Aniston to play Rachel Green.
Jane went to the Rachel Green auditions, just like many other actors at the time. However, she clarified to the Huffington Post that the audition procedure wasn't very successful for her.
Tom Selleck as Indiana Jones
Director Steven Spielberg wanted to cast Harrison Ford as Indiana Jones after seeing him in Star Wars. Still, George Lucas, who functioned as an executive producer for Raiders of the Lost Ark, didn't want to use Ford in another one of his films.
So, Tom Selleck met with the film's powerful producers, Steven Spielberg and George Lucas, during his audition for the role, but according to CBS, he was unable to take the role since he had already committed to playing the lead in  Magnum, P.I.
Joe Alwyn as Sam, Love Actually
Joe Alwyn has almost starred in one of his favorite films, Love Actually. According to the 27-year-old's admission on Live With Kelly and Ryan, his boyhood love for Zorro led to his near-casting. He was taking fencing lessons at a nearby community center because he wanted to look like the masked sword-fighter persona when a casting director popped up looking for talent.
Alwyn stated in an interview that he had tried out for the role of Sam, the romantically troubled son of Liam Neeson's character. Thomas Brodie-Sangster eventually won the role.
Alden Ehrenreich as Dan Humphrey, Gossip Girl
It seems that young Han Solo could have served as Dan Humphrey in Gossip Girl. Gossip Girl stars were among the most significant roles that casting director David Rapaport has ever cast. He explained, "before Penn became involved, I wanted Alden Ehrenreich to portray Dan."
Ehrenreich, who had previously only appeared as a guest on Supernatural and CSI, even stepped in to audition for the role. Still, the directors felt that he was too short to play Blake Lively's romantic interest as Lively is 5′ 10″ tall. While that's a pretty shallow reason to choose Penn Badgley, we're still glad he ended up being our Dan.
Charlie Hunnam as Christian Grey, Fifty Shades of Grey
Actor Charlie Hunnam is one of the people who still hasn't seen Fifty Shades of Grey, though he has a somewhat different excuse. The romance franchise stars Dakota Johnson and Jamie Dornan.
Hunnam claimed that he had already agreed to be in Guillermo Del Toro's gothic romance Crimson Peak and was still filming Season seven of Sons of Anarchy when he was offered Fifty Shades of Grey. He turned it down as he had given Del Toro his word that he would play the lead in his movie.
Rumer Willis as Serena Van Der Woodsen, Gossip Girl
Gossip Girl continues to occupy a special place in the hearts of viewers worldwide, nearly 15 years after its premiere. The outstanding ensemble, anchored in part by Blake Lively as the magnetic it-girl Serena van der Woodsen, contributed to Gossip Girl's success.
David Rapaport, casting director for The CW network, disclosed that Rumer Willis was their top pick. Rumer was passed up for Serena but has since enjoyed a successful acting and singing career, making appearances in movies including Once Upon a Time in Hollywood and on the TV show Empire.
John Boyega as Gary Eggsy Unwin, Kingsman: The Secret Service
Before Taron Egerton won the role of Eggsy in Kingsman: The Secret Service, John Boyega (a.k.a. Finn from the Star Wars sequel trilogy) was reportedly up for the role. The choice between the actors was a "difficult one," director Matthew Vaughn said in a March 2016 interview.
"Boyega is a fantastic performer, but Taron has something special," according to Vaughn. "You must pay attention to your gut feeling on who that role is … John is likely saying, "Thank God he didn't cast me!" as he might not have ever been in Star Wars."
Leonardo DiCaprio as Patrick Bateman, American Psycho
Leonardo DiCaprio could have played the lead role in American Psycho, but Christian Bale crushed it as Patrick Bateman. In a video produced by Vice News, Gloria Steinem is said to have persuaded Leonardo DiCaprio not to accept the part.
Guinevere Turner, a co-writer of American Psycho, said, "I think [Steinem] said, 'Please don't do this movie. There are 13-year-old girls worldwide waiting to see what you do next after Titanic, Your new film will feature horrific violence against women. Who knows what transpired because Leo quit shortly after that."
Bob Odenkirk as Michael Scott, The Office
The regional manager of the Dunder Mifflin Scranton office was almost played by Bob Odenkirk of Better Call Saul. Still, Steve Carell ultimately became the Michael Scott we all know and most adored. Although Carell was a strong candidate, Odenkirk was chosen over him because he had committed to star in the NBC sitcom Come to Papa around the same time The Office was casting.
Carell was back in the race after Come to Papa was axed after four episodes, though. The casting director, Allison Jones, said to Andy Greene, the author of The Office: The Untold Story of the Greatest Sitcom of the 2000s, that Bob "had an edge to him."
Cedric The Entertainment as Ralph Abernathy, Selma
Multiple sources verified that actor and comedian Cedric the Entertainer would play civil rights activist and Baptist minister Ralph Abernathy when the cast for Selma was originally revealed in March 2010.
Colman Domingo was ultimately to star in Selma. After Ava DuVernay took over for Lee Daniels in 2013, she had a new vision for the movie, which led to the decision. DuVernay changed the comedian's role because, as she said to The Wrap in December 2014, "When I started, it was a new tale, different script, and a different idea on how to approach it."
Brook Kerr as Tara Thornton, True Blood
In True Blood, Tara Thornton, Sookie Stackhouse's best friend, was almost portrayed by a different actress than Rutina Wesley. Brook Kerr, a soap opera star, was first chosen for the role and even participated in filming the pilot episode that was never shown.
Fans are still unaware of the circumstances surrounding Kerr's recasting, but you can see her performance through internet footage of the pilot episode.
George Clooney as Noah Calhoun, The Notebook
George Clooney disclosed that he was in discussions to portray Noah Calhoun in The Notebook with Paul Newman, who was supposed to play the elder version of Noah, at a virtual screen talk at the 64th BFI London Film Festival in October 2020.
However, after seeing Newman's films, Clooney reportedly had second thoughts about the undertaking. He said, "He's one of the most attractive individuals you've ever seen." Perhaps that is why Ryan Gosling was the one chosen for the role, in the end.
Eric Stoltz as Marty McFly, Back to the Future
Eric Stoltz spent five weeks filming on set for the Back to the Future movies when as was originally slated to play Marty McFly. Steven Spielberg wasn't pleased with Stoltz's performance, though, and the movie ended up being recast and reshot with Spielberg's original choice, Michael J. Fox, who was initially unavailable due to his shooting schedule with Family Ties.
Stolz declared in an April 2007 interview that he didn't hold it against his employer. But, in hindsight, he claimed, "I think just getting through that trying time helped me realize how liberating it actually was."
Jada Pinkett Smith as Nina Mosley, Love Jones
Will Smith isn't the only one in the Smith family to miss out on a significant role. However, in this case, Jada Pinkett Smith being snubbed for this role is surprising as it appears that she was the inspiration for Nina Mosley in Love Jones when it was first written.
In a March 2017 interview, Love Jones director Theodore Witcher stated, "Like it or not, I had Jada Pinkett in mind. She had a distinct sensibility from other Black actresses of her generation, in my opinion, after seeing her in A Different World. She avoided me as I tried to grab her." So, instead, Theodore Witcher ended up casting Nia Long for Nina Mosley.
Julianne Moore: Lee Israel, Can You Ever Forgive Me?
Melissa McCarthy's first significant dramatic part was in the movie Can You Ever Forgive Me?. However, Julianne Moore was originally cast in the lead role. Moore verified the speculations that she was slated to play Lee Israel while being interviewed in March 2019.
However, according to Moore, she was removed from the film. "I wasn't dismissed from the movie; I just left." In an interview with Entertainment Weekly, Moore claimed that the film's original director and screenwriter, Nicole Holofcener, =dismissed her.
Wesley Snipes as Lucious Lyons, Empire
On Empire, it's difficult to envision anyone other than Terrence Howard starring alongside Taraji P. Henson. Still, Wesley Snipes came close to getting the part of Dwight Walker, also known as Lucious Lyons.
Showrunner Lee Daniels disclosed during the show's panel at the 2015 Winter TCA Press Tour that he had first approached Snipes about the role, but Henson insisted that her Hustle & Flow costar be hired. Henson recalled during the event, "I adore Cookie, in my opinion. If I could play her, I would. I'm all in if you can get Terrence. Good luck with the project if not."
Mindy Kaling as Lillian Donovan, Bridesmaids
Although Maya Rudolph ultimately played Lillian Donovan in Bridesmaids, Mindy Kaling said that she was also considered for the role. Since she is so particular, Kaling claims that no one ever invites her in for auditions.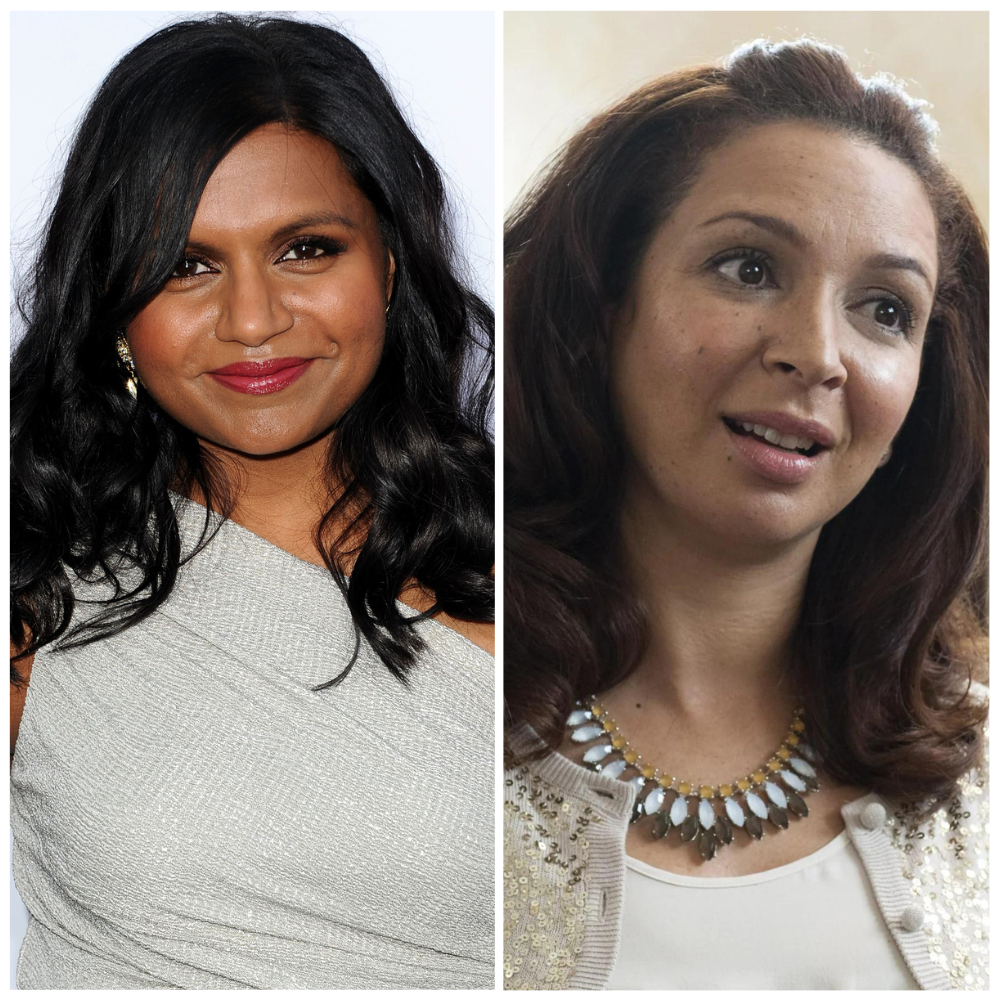 This is why she was excited to read for the part. But, she continued, "I practiced it so hard, I was so into it, and I adored that whole cast. That was one that broke my heart."
Natalie Portman as Juliet Capulet, Romeo + Juliet
Before filming, Natalie Portman was all prepared to play Juliet Capulet in Romeo + Juliet. Baz Luhrmann, however, quickly noticed how young Portman appeared compared to Leonardo DiCaprio, who played Romeo.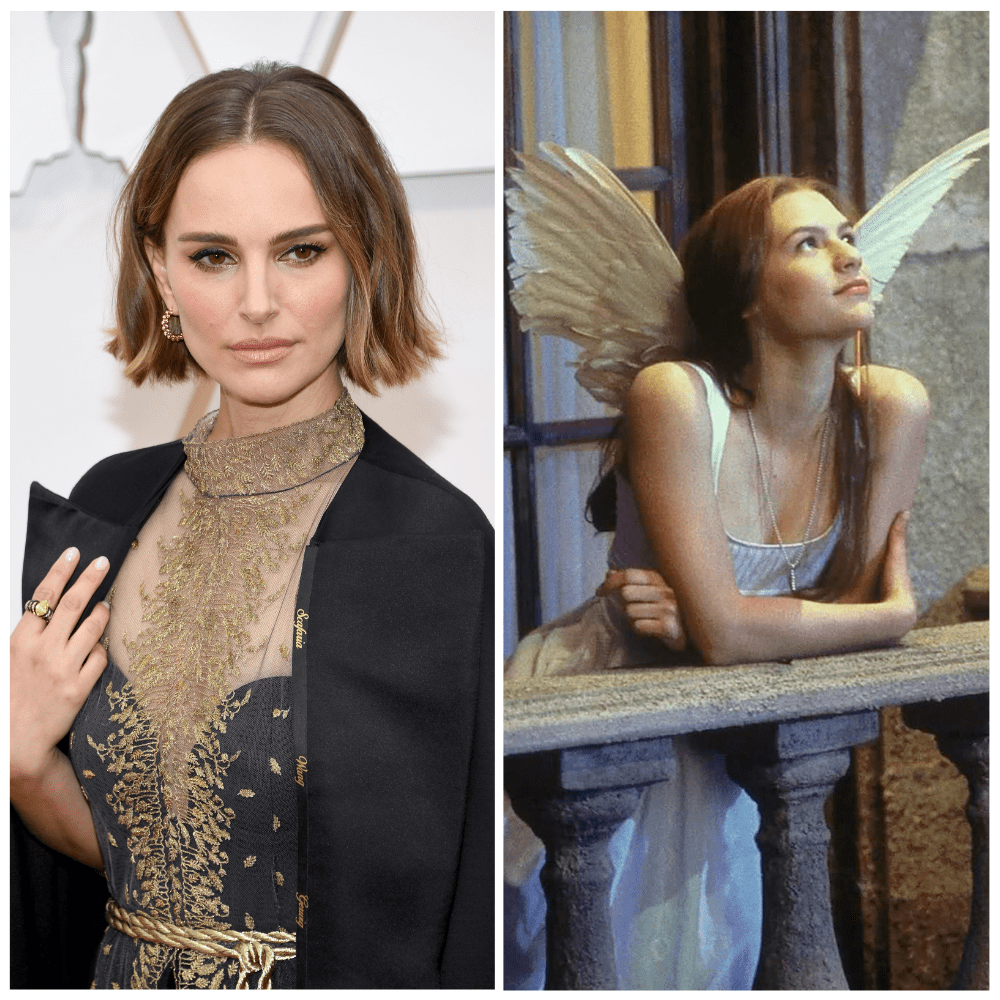 Portman claims that because of the obvious age gap, Claire Danes, who is a few years older, took her place. According to the actress's explanation in a 1996 interview, "The film studio and the director Baz felt it wasn't acceptable. I believe Claire Danes did a really, really great job."
Tupac Shakur as Malik Williams, Higher Learning
Omar Epps may have played Malik Williams in Higher Learning, but writer and director John Singleton claim that he wrote the part with the late Tupac Shakur in mind. Shakur had his hands full with other things at the time.
In 1994, the year before the movie was released, Tupac sadly passed away. According to Singleton, Tupac, Leonardo DiCaprio, Gwyneth Paltrow, and Juliette Lewis were originally slated to star in Higher Learning. "'Pac ultimately found himself in difficulty, so logistically, it couldn't be done."
Matt LeBlanc: Phil Dunphy, Modern Family
While Friends star Matt LeBlanc was also a possibility to play Phil Dunphy on Modern Family, Ty Burrell was the ideal choice for the part. LeBlanc acknowledged that the writing was excellent but felt that the character wasn't a good fit for him.
In an interview in August 2017, LeBlanc said, "I remember reading it and thinking, 'This is a really wonderful script,' but I'm not the guy for this. If I accepted this, I would be doing the project an injustice"
Lisa Kudrow as Roz Doyle, Fraiser
A classic TV role was passed up by another Friends alum. On "Frasier," Lisa Kudrow was the first cast as Roz Doyle. However, during the pilot episode's rehearsals, the show's creators became concerned that Kudrow wasn't portraying Roz in the way they had envisioned.
In a blog post in December 2006, co-writer of Frasier, Peter Casey said that "by the third day of rehearsals, it was clear to Jim Burrows, Kelsey Grammer, and the three of us that events weren't moving so well with Lisa as Roz." Kudrow was later cast on Friends so no major loss for her.
Rob Lowe as Derek Shepherd, Grey's Anatomy
It could have been Rob Lowe who played McDreamy instead of Patrick Dempsey. Lowe admitted in his 2014 autobiography, Love Life, that he had been offered the part of Derek Shepherd on Grey's Anatomy, but he had turned it down to play the lead in the short CBS series Dr. Vegas.
As noted by Lowe in the memoir, "Year after year, all of ABC's new dramas bombed. A winning streak that still exists for CBS. I chose Dr. Vegas even though Grey's script was significantly superior. Simply put, the odds were against us."
Fantasia Barrino as Effie White, Dreamgirls
Jamie Foxx, who played record executive Curtis Taylor in Dreamgirls, had originally envisioned Fantasia Barrino as Effie White before Jennifer Hudson entered the picture.
Evidently, Bill Condon, the filmmaker, had a different opinion. "Everyone except the director wanted me for that position. But it wasn't for me," Barrino shared. "I gave it my all. But I can't even be angry. Jennifer Hudson was cast in that position. I believe that J was destined to portray the Effie role, and I was intended to win American Idol."
Connie Britton as Olivia Pope, Scandal
The writers of Scandal originally had Connie Britton in mind when they wrote the part of fixer Olivia Pope. However, Shonda Rhimes, the show's creator, intervened and insisted that a Black actress play Olivia, who was modeled after real-life attorney Judy Smith.
"I received a call from someone who indicated that this would be the ideal program for Connie Britton when the project was chosen [to pilot]. So it would be, but Olivia Pope is a Black actress, I said." In the end, Kerry Washington was cast in part.
Lana Condor as Rose Tico, Star Wars: The Last Jedi
It seems that Lana Condor wasn't meant to play Rose Tico in Star Wars: The Last Jedi (or subsequently, Star Wars: The Rise of Skywalker), even if she was born to play Lara Jean Covey in To All the Boys I've Loved Before.
She revealed in a February 2020 interview that she had a chemistry check with John Boyega because she was so close to getting the role. Kelly Marie Tran ended up getting the role, but Condor said that "had I done Star Wars, I would not have been ready to do To All the Boys, so there's an example of one door closing and another opening."
John Posey as Danny Tanner, Full House
Although we can't picture a world without Bob Saget as Danny Tanner, the unaired Full House pilot was shot with a different actor in the role. The producers reportedly wanted Saget from the beginning, but because he was filming The Morning Program at the time, comic John Posey was chosen in his place.
The Morning Program was canceled after filming the pilot so Posey was dismissed and Saget went free. Posey clarified in an interview that "Nobody said there were issues. It appeared that everything was in order. We fired it"
Emma Watson as Mia, La La Land
Due to Beauty and the Beast, Emma Watson declined a role in La La Land. In an interview, Watson said, "It's one of those frustrating things where names get connected to projects very quickly on as a way to build expectation or enthusiasm for something that's coming before anything is accepted or set in stone."
The Little Women actress continued by saying that she had to decline the role of Mia since La La Land's production conflicted with her training and preparation for her performance as Belle in Beauty and the Beast.
Emily Blunt as Black Widow, Iron Man 2
The Edge of Tomorrow star was the first candidate to play Black Widow in Iron Man 2. Although Blunt claimed the timing was why she bailed, a source said the actress' low compensation was the basis of the recast.
Blunt said that while she was still willing to appear as a superheroine in the future, she had no regrets about not getting the part. Blunt stated, "I never look back regretfully on things I didn't do; I didn't do them at the time because it wasn't the right moment and I was committed to doing something else. But Scarlett Johansson did such an amazing job."
Will Smith as Django, Django Unchained
According to sources, Will Smith said, "I think the plot is as great as you could hope for … That concept is ideal. Simply said, Quentin and I couldn't see things from the same perspective."
Smith wanted it to focus on love. "Violence feeds on itself. I just didn't see how using violence as a solution made sense. The solution had to be love."
Charlie's Angels' Stars: Where Are They Now
When you need a crime solved, who do you call? Well, Charlie's Angels, that's who! In the '70s, this iconic television show launched more than one career. From Farrah Fawcett to Cheryl Ladd, the ladies and fellas attached to this show went on to do a lot of great things. So get ready to get those Charlie's Angel poses on point as we look at the stars of that classic '70s show and just where they are now!
Kate Jackson – Then
Every angel had her thing, and for Sabrina, that was her intellect. The character clearly shone through even the overwhelming star of Farrah Fawcett. After three seasons (she even lasted longer than Farrah), Kate decided to leave the show.
Before her time as an Angel, Kate worked in Hollywood for years. She had a long-standing role on the original Dark Shadows and even had her own show called The Rookies. But by far, she is remembered for the role of Sabrina the most.
Kate Jackson – Now
In 1983 Kate came back to television for a lead role in the television show Scarecrow and Mrs. King. And for four seasons, this show kept her busy. The following year after that show ended, she returned to TV with a show called Baby Boom.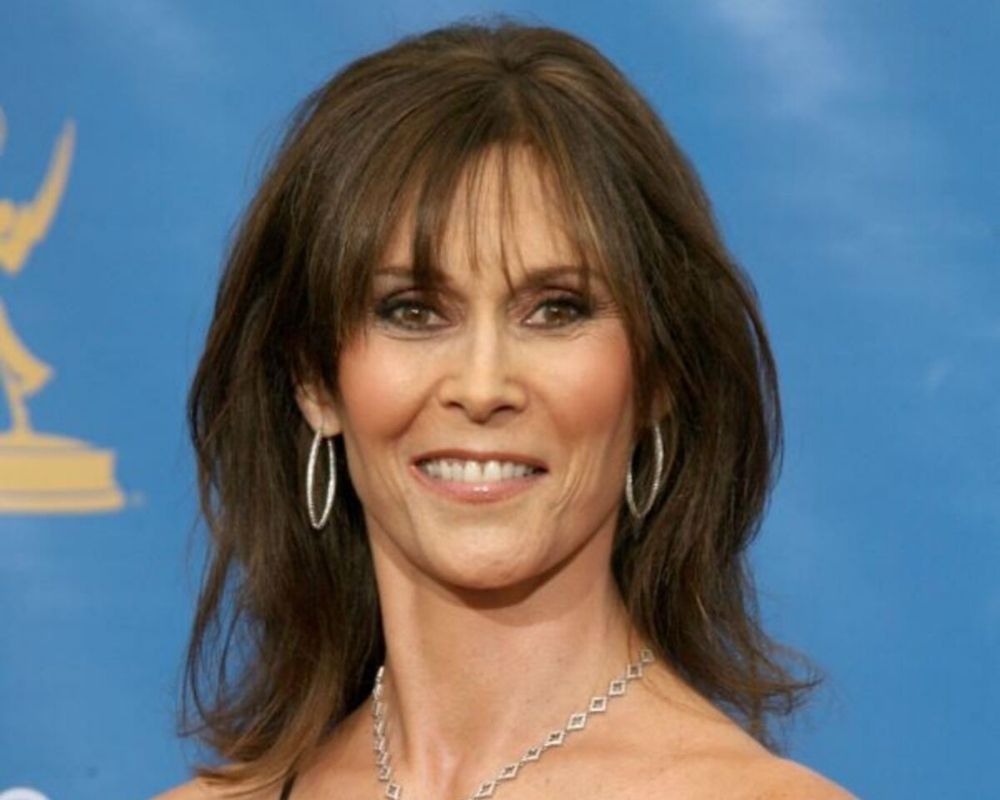 Since 2009 Kate hasn't appeared on television. She has, however, been active from a philanthropic point of view and is a strong voice for charities.
Jaclyn Smith – Then
Almost all the Angels left at some point, that is, except for Kelly. Jaclyn Smith hung on for the entire run of the show. Prior to the show, Jaclyn had done some work in commercials and even had worked with Farrah before the show.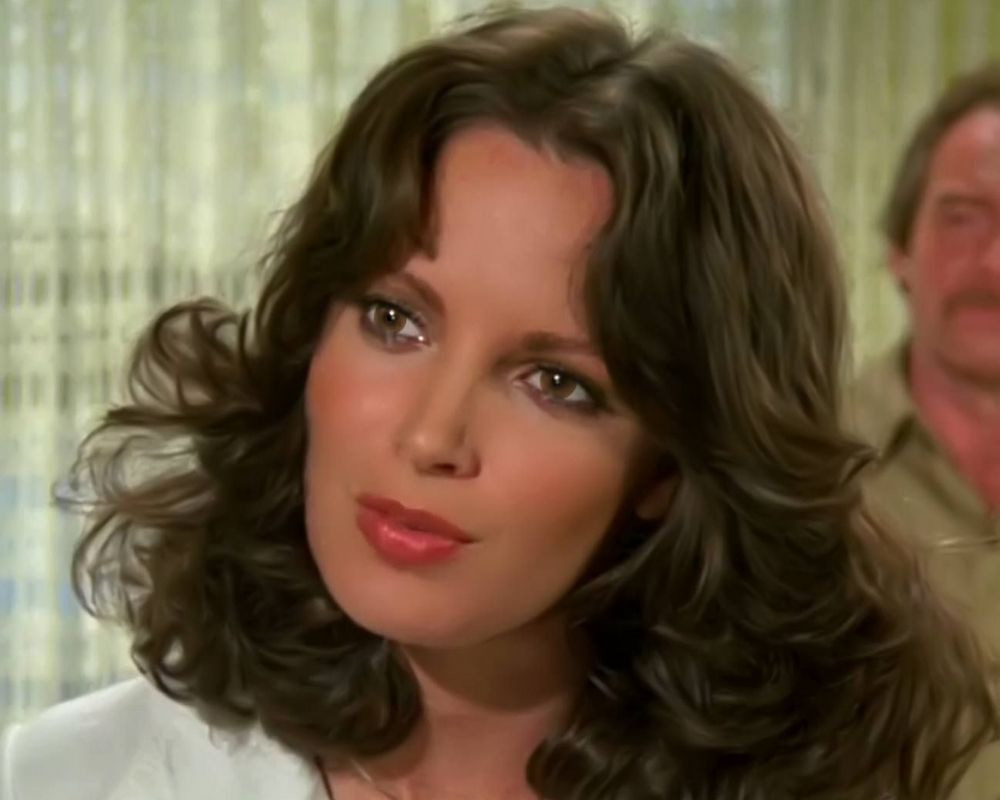 Through the iconic show's entire run, Jaclyn worked on her craft and eventually ended up becoming a pretty talented actress. But her run on Charlie's Angels is the role she is remembered for.
Jaclyn Smith – Now
Right after the Angels took their last case, Jaclyn took on the heavy role of playing Jackie O. in a movie about the stunning first lady's life. She also found her way into many TV movie roles throughout the '80s and '90s.
Eventually, she got a recurring role in 2002 on a television show called The District. She even played Kelly Garrett, her role from Charlie's Angels, in the 2019 reboot. Today she still works and also has her own fashion line.
Cheryl Ladd – Then
When Farrah left the show a year after it premiered, the show needed to find someone to fill her shoes. They ended up casting Cheryl Ladd as Farrah's character's younger sister, Kris. Cheryl hadn't intended to become an actor at all, though.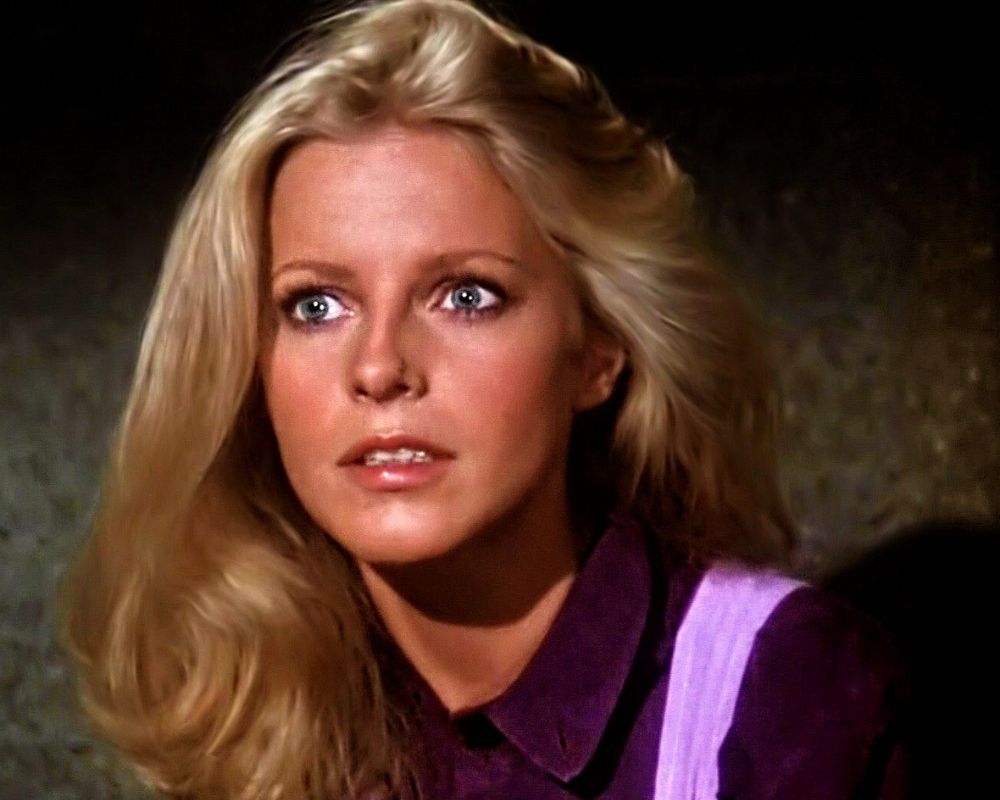 In fact, before this, Cheryl focused on music and even voiced Melody in the cartoon Josie and the Pussycats. But she did such a great job she continued through the rest of the show and beyond.
Cheryl Ladd – Now
Using her popularity from the show, Cheryl continued working on her music. This dedication ended up earning her a gold record. Along with that, though, Cheryl has let up with her acting.
She has been in many made for TV movies over the years. Her last film was just released for the holidays last year. Outside of work, she works as an ambassador for the nonprofit organization called Childhelp.
Shelley Hack – Then
Like when Farrah left, the producers needed to find another Angel. This was done with a character named Tiffany Welles, which was played by Shelley Hack. Shelley had been a teen model, and her looks and the clever way she played the role seemed at first to be a winning combination.
But the ratings began to dip, and after one season, the producers decided they needed something new, and they cut her from the show.
Shelley Hack – Now
After that, Shelley had a series of failed television shows. This started with Cutter to Houston and continued in 1986 with a show called Jack and Mike. Shelley continued acting for another decade before retiring from acting in 1997.
After that, she returned to school and began doing work in politics. She and her husband also own a media company. Smash Media produces content for movies and TV shows.
David Doyle – Then
You really didn't see Charlie at all on the show, which made the role of Bosley very important. This role was played by David Doyle. Along with David Forsythe, he was one of the big stars that were cast in this show. He had been working in Hollywood since the mid-1950s.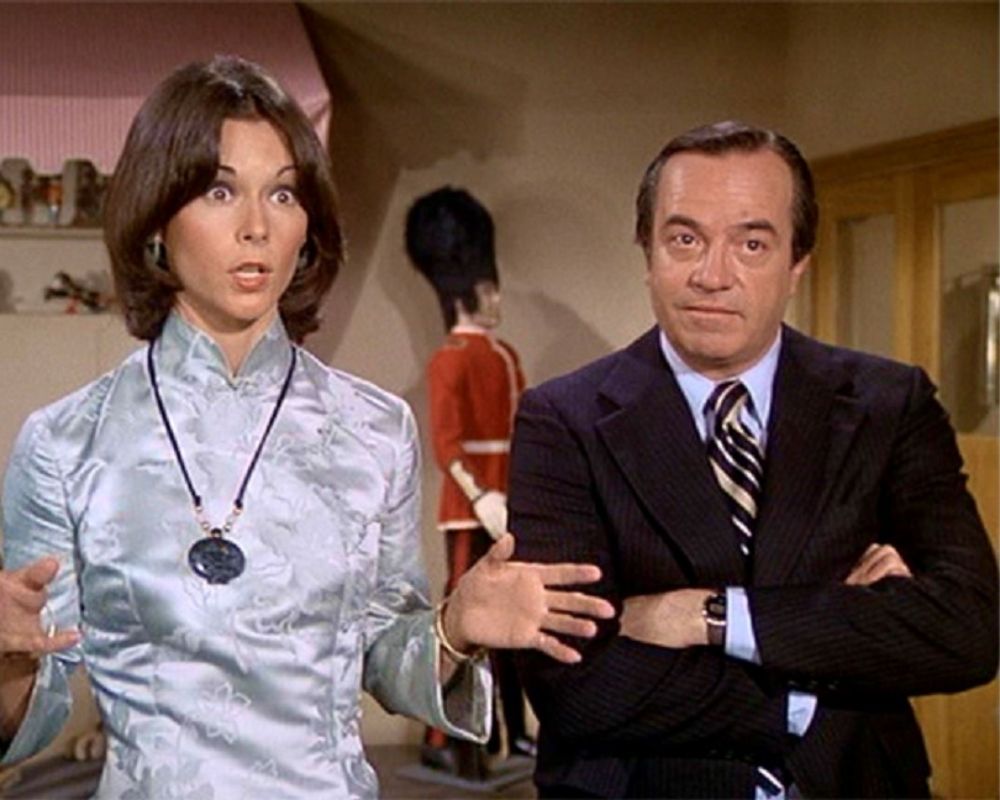 Because of his masterful portrayal, David was able to capture a few big roles. He had roles in both Vigilant Force in 1976 and in 1977's Capricorn One.
David Doyle – Now
Doyle continued working in the film industry even after the show ended. Eventually, the talented actor worked his way into voice work as well.
Many of the '90s kids would recognize his voice from Rugrats. But he also worked on animated shows like Sonic the Hedgehog and Darkwing Duck. He voiced Grandpa Pickles in that show until he passed away in 1997, at his home in Encino.
Farrah Fawcett – Then
Farrah Fawcett was cast as athletic Jill Munroe. Many think the success of the show rested in her charismatic persona. Prior to kicking the bad guy's backsides, Farah spent her time modeling and doing commercial work.
One of these shoots actually helped her land her big film break in Logan's Run. Here she met one of her future husbands. It was released the same year as Charlie's Angels began. But a year later, Farrah would decide that the role was slightly degrading and opt to leave the show.
Farrah Fawcett – Now
The Charlie's Angels role earned Farrah Fawcett many nominations, but she never won. After she left Charlie's Angels in 1977, she worked a little in both film and television, but nothing ever came from it. Instead, her personal life kept her in the public eye.
In 2009, Fawcett released the critically acclaimed documentary Farrah's Story, detailing the latter years of her life. Her work as a producer on the project earned her a fourth Emmy nomination. She passed away that same year.
David Forsythe – Then
Charlie was never actually seen on the screen. Instead, we listened to his voice through a loudspeaker. Even though we only heard the voice, that voice was still a vital part of the show and voiced by the legendary David Forsythe.
Forsythe had been working in Hollywood for years when he got the role. Starting all the way back with his first picture, Hitchcock's The Trouble With Harry. He even had his own show in the '60s.
David Forsythe – Now
David Forsythe's most notable role after the end of Angels was on the nighttime soap Dynasty. He played the dashing patriarch of the Carrington family, Blake. This show lasted eight seasons and even had a spin-off.
He would continue working on and off for the next few decades. His voice reprised its famous role in the 2003 Charlie's Angels film. In 2010, the talented actor passed away.
Tanya Roberts – Then
With the firing of Shelley Hack, the producers were in the hunt for another replacement. They looked at 2000 women, and of those, they decided to go with Tanya Roberts. This beautiful brunette joined the show in the last season as Julie Rogers.
Tanya had already had some success with her first role in the horror movie The Last Victim. Unfortunately, though the producers hoped that the new addition would help the ratings, it didn't, and the series was canceled after 5 seasons.
Tanya Roberts – Now
After the end of the show, Tanya went on to star in some of the '80s best B-movies. Of those, Beastmaster with Marc Singer was probably her biggest role. She also posed for Playboy and was even a Bond Girl.
Tanya disappeared for a while and then gained some fame as Midge on That 70s Show. She left the show when her husband became ill. The beautiful actress recently passed away at the age of 65.