The celebrities from Hollywood's Golden Age are more than just actors and musicians. They are symbols of our culture, uniting generations with their works as their movies and songs are passed down from old to young to create a legacy that endures for generations. It should come as no surprise then that these very stars that fill our hearts have been rewarded with a life of opulence. So relax as we review the list of Hollywood's most iconic Golden Age celebrities.
Clint Eastwood
When imagining the determined and fierce cowboy of the Wild West riding into town there's usually one actor we picture on top of that horse. Clint Eastwood has practically become an American folk hero with his infamous drawl combined with his ability to steal a scene as he struck fear into the lawless villain's heart.
Oddly enough, that clenched jaw way he has of speaking was actually initially criticised by studio heads when he first got into the movie business.
Barbara Walters
Barbara Walters didn't break the glass ceiling when she got into journalism, she shattered it, leaving behind a legacy and changing the way Americans viewed media. In 1974 Walters became the first woman to anchor a prime time evening news program, using her powerful presence in front of the camera to secure numerous jobs on the most prestigious networks.
Her talent and determination resulted in her earning a Lifetime Achievement Award from the National Academy Of Television Arts And Sciences.
Angie Dickinson
Angie Dickinson first appeared on screen in the 1950s, and although she was relegated to smaller supporter roles at first, it was clear to many audiences that she would soon become a leading lady.
Sure enough, in 1959, Dickinson got her first big role in the 1959 film Rio Bravo, playing the one named character of Feathers. Afterwards she became one of the 1960s leading ladies, most recognizable for her work in Gun The Man Down and Dressed to Kill.
Anne Robinson
Many Americans likely haven't heard of her, but Anne Robinson is a famous television personality in Great Britain. There, she is lovingly referred to as "The Queen of Mean," for the way she brutally dismissed contestants while hosting The Weakest Link.
Since then she has continued to host television shows, where UK audiences tune in to see what clever line the Queen of Mean has up her sleeve. Currently she's the host of a quiz show called Test The Nation.
Arlene Golonka
When thinking of the carefree blonde, both eccentric in her wild and energetic personality while carrying a magnetism that attracts everyone, Arlene Golanka fits that image. More than just fitting it though, Golanka is credited as epitomizing it in a career that included roles on some of the most successful television shows of the Hollywood Golden Age.
Although her career began in the late '60s it continued on for 30 years before Golanka retired to teach aspiring young actors instead.
Axl Rose
It's possible that someone who has spent their whole lives living under a rock might not have heard of Axl Rose or his titular band, Guns N' Roses, but just hearing that name likely gives one the impression of a hard rocker who does it for the love of the music.
Indeed that does apply to Rose, who has been considered to be the support that kept this hard rock band aloft throughout their many years of rock n' roll.
Alain Delon
Many in America haven't heard about him, even during his peak throughout much of the 1960s, but if those Americans had taken a trip across the Atlantic Ocean they would've likely seen Alain Delon's name across billboards from France to Japan.
This French actor was very much a sex symbol of the era, whose critical acclaim earned him popularity across Europe and, oddly enough, a massive following in Japan. But even with all that Delon never made it in Hollywood.
Betty Lynn
Betty Lynn was a fairly active actress who took her roles seriously, often portraying a dark and brooding woman in the midst of a crisis. Only joking of course!
Betty Lynn was arguably one of the funniest actresses of her era, appearing in various television series, films, and Broadway shows where she was also considered to be a talented singer. Her most popular roles were on great shows like The Andy Griffith Show, The Egg and I, and Where's Raymond?
Betty White
Betty White is a name that continues to resonate strongly with people of all generations. Ask anyone under thirty years old and it might be surprising to discover that many people still recognize this talented centennial.
But it's no secret as to why, White's career has stretched an impressive eighty years, after she landed her first role in the 1939 TV operetta called The Merry Widow. Since then her talent, charm, and humor has been recognized throughout the United States.
Bob Barker
Arguably one of the most recognizable hosts in television history, Bob Barker broke through the mold to become one of the most celebrated television personalities with his work as the host of Truth Or Consequences.
This job lasted an astounding 12 years, between 1956 and 1974, before Barker moved on to the role that most remember him from, The Price Is Right. There he hosted an incredible 7,000 episodes over the course of 35 years. A truly remarkable career feat!
Cassandra Peterson
Even as a little girl, Cassandra Peterson refused to be pigeonholed into what was considered "girly" at the time. She refused to play with Barbie dolls, preferring the mystery and thrill of horror shows instead.
During her 20s, she took her talents to the stage where she was the lead singer to several rock bands from Italy. But that didn't last forever, as the 1980s came steaming in so did Peterson's career after she landed her most iconic role, Elvira.
Catherine Deneuve
We would challenge anyone to find an actress who has been more beloved in France than Catherine Deneuve. Since 1957 Deneuve has been consistently seen on screen both in France, the UK, Hollywood and, of course, the globe.
The people of France even loved her so much that her face became that of Marianne's, the national symbol of French liberty – a distinct and unusual honor. Speaking of honors, Deneuve has several including a BAFTA and a nomination for an Oscar.
Cicely Tyson
On screen and on stage Cicely Tyson has been a powerful presence that has been impossible for audiences and critics to ignore. During her career, lasting the course of seven remarkable decades, Tyson would consistently play powerful African American women, not letting the politics or stereotypes of the era stop her from playing the part with passion and devotion.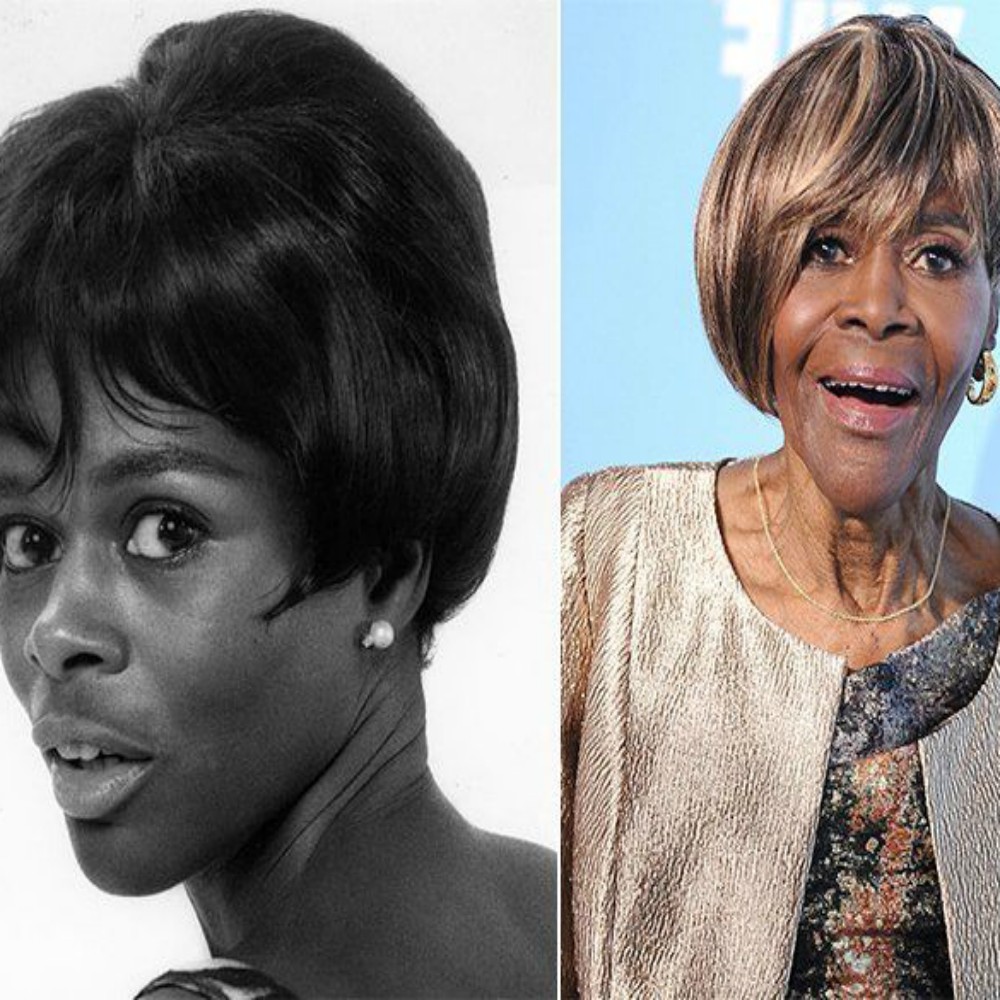 Her work was considered so important that she was the recipient of America's highest civilian honor, the Presidential Medal of Freedom.
Cloris Leachman
Another actress with a career that just would not quit, Cloris Leachman has had a career which has spanned the course of seven decades. Throughout her lifetime Leachman originally could often be found on stage, first appearing as a beauty pageant contestant.
Even there she found success, she became Miss Chicago and even competed for the title of Miss America. In addition to her pageantry, Leachman has also been awarded an Academy Award and a record eight Primetime Emmy Awards.
David Crosby
Both as a solo artist and as part of some very recognizable and noteworthy groups, David Crosby has been a music icon. His career truly began in 1964, as one of the founding members of the band the Byrds, the very same Byrds that put Bob Dylan on the map with his hit single, "Mr. Tambourine Man."
Later he went on to found a new band, Crosby, Stills, & Nash, a band that won the Grammy for Best New Artist.
Dick Van Dyke
Doesn't matter how serious the audience is, if they're watching a movie or show starring Dick Van Dyke there's a good change they'll be rolling on the floor in hysterics with tears cascading down their faces in no time.
A talented funny man who is best known for two unforgettable characters, Caractacus Potts from Chitty Chitty Bang Bang, and who could forget Dick Van Dyke as Bert the chimney sweep in one of Disney's most well known films, Mary Poppins?
Ed Asner
At 90 years old Ed Asner is showing no signs of slowing down soon. His remarkable and well recognized career began in the 1950s – that means Asner has been hard at work for nearly 70 years!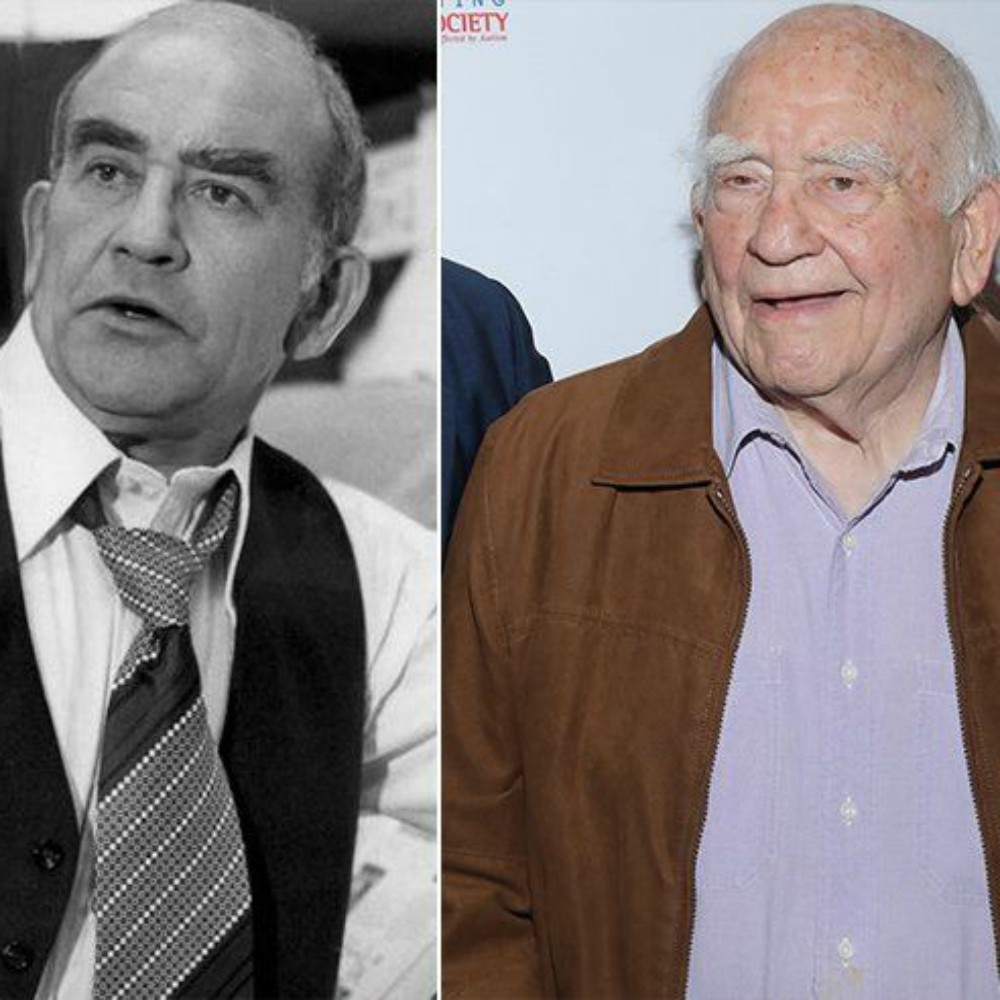 For Asner, his big break came while performing on the Lou Grant Show as the titular character, Lou Grant. That show was so successful that it eventually spawned the Mary Tyler Moore Show which Asner was also part of. His work continues even today.
Eileen Atkins
Audiences know her as Eileen Atkins, but her official name according to the Royal Court is actually Dame Eileen June Atkins DBE. The DBE reflects the Most Excellent Order of the British Empire who awarded her for her many accomplishments in acting.
Accomplishments which, aside from being named Dame, also awarded her with an Emmy, a BAFTA, and three Olivier awards as well. Additionally, she is also a writer and co-creator of several of Britain's most critically acclaimed TV dramas.
Gavin MacLeod
First appearing on screen in 1950 Hollywood Golden Age actor Gavin MacLeod has seen success after success with little to no sign of ever stopping. In addition to appearing in Hollywood classic films like The Thousand Plane Raid, The Sword Of Ali Baba, and A Man Called Gannon he also starred in television series like The Mary Tyler Moore Show.
But his most recognizable work was as Captain Merrill Stubing on the popular and critically acclaimed series, The Love Boat.
George Hamilton
It didn't take long for George Hamilton to gain positive acclaim and recognition when he first began acting. In fact, in a feat which is rarely seen in the competitive field of Hollywood films, Hamilton won his first Golden Globe for his first ever role!
It didn't take long for critics to realize that they needed to keep an eye on this shining Hollywood star. Before long Hamilton was starring in role after role, a trend that continues to today.
Gladys Knight
Michael Jackson might be the King of Pop, and James Brown has been called the Godfather of Soul, but these titles pale in comparison to that of the talented Gladys Knight who is known to her fans as the Empress of Soul. It's no surprise why when looking at her legacy.
As an artist she was constantly at the top of the charts for 3 long decades, the 1960s, 1970s, and 1980s. Additionally, Knight herself has won seven Grammy Awards.
Harry Belafonte
Harry Belafonte first stepped into the recording studio over 60 years ago to record his first album, Calypso. Since that fateful day, and the release of his 1956 album, Belafonte has been a musical sensation and national icon, lasting from the early days of the mid 1950s album up until today.
As a result his awards are many. The critically acclaimed artist has 3 Grammys, an Emmy, a Tony, and, to top it all off, a National Medal of Arts.
Henry Winkler
When Henry Winkler first appeared on Happy Days it was thought of as just another television sitcom. But Winkler's performance as the unforgettable Arthur "The Fonz" Fonzarelli brought that series to critical acclaim and made it the most watched show on television during its time.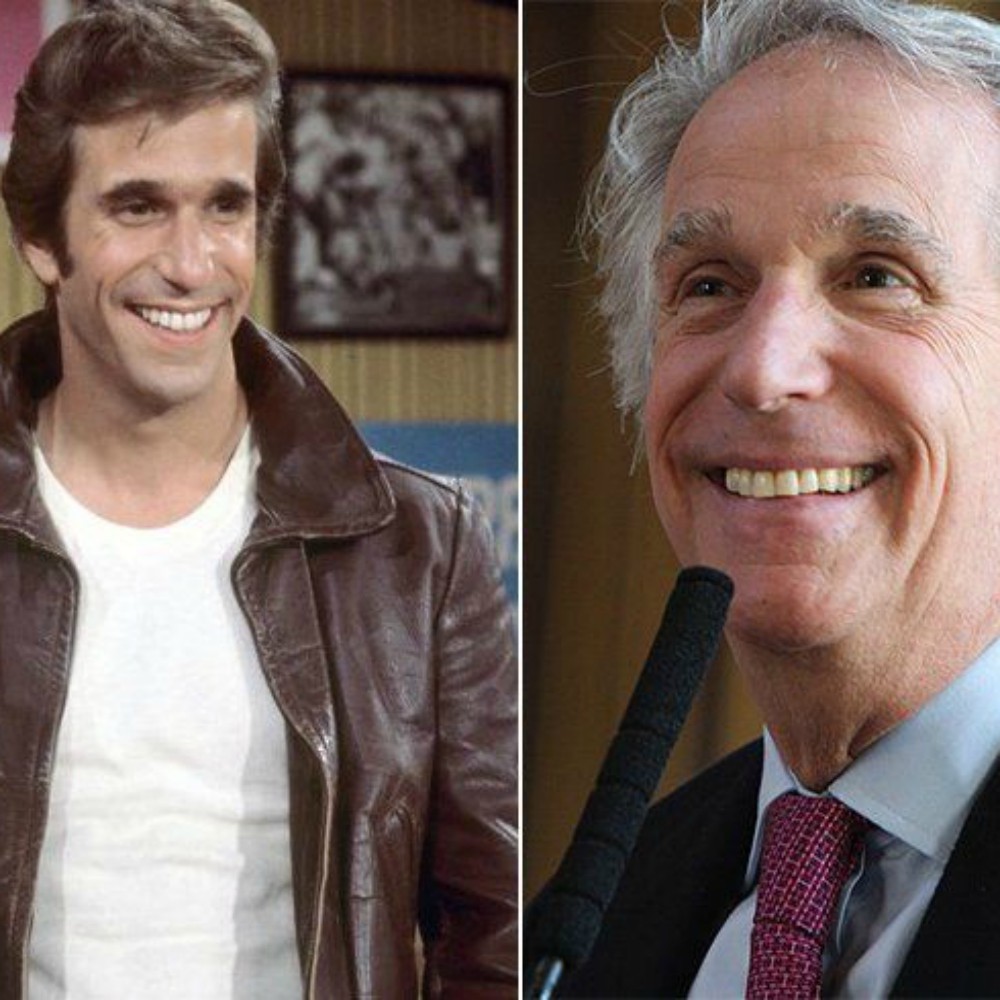 For Winkler himself, that meant that he had made it, and he was subsequently honored with two Golden Globes. This is on top of giving us a TV character that will likely never be forgotten.
Jack Nicholson
There's not a lot of other ways to say this, but Jack Nicholson is a living legend. The man has often walked down the red carpet, both for some of Hollywood's most famous productions and again to accept the awards given to him to honor his performance.
He was a frequent attendee of the Academy Awards where he won 3 Oscars and was nominated an additional 12 times! Unfortunately for Nicholson fans, the acclaimed actor hasn't acted in 10 years.
Jane Fonda
Jane Fonda is certainly an American icon, and a controversial figure depending on one's politics. But as an actress and businesswoman it's clear that she has been deserving of the recognition that's been awarded to her.
In addition to film, television and theater (the last of the three got her a Tony nomination) she has also been a fashion model and prolific writer. Many of her works can be read in book form or simply as articles and blog posts.
Jane Powell
If there's one company who Jane Powell owes her success to that company would likely be the Hollywood studio giant, MGM. Not only did Powell sign with them as a teenager in the 1940s, but the company loved her so much that they actually made her their poster girl back in the day.
She originally appeared in musicals, dazzling the crowd with her voice and dancers poise. Since then she has moved on to everything from theater to television shows.
Jayne Kennedy
In the 1980s it was Coca Cola, yes the same Coca Cola of all the fizzy soft drinks, that declared Jayne Kennedy to be "the most admired black woman in America." It's not hard for us to see why the company thought that. Kennedy was starting out winning beauty pageants, even the coveted title of Miss Ohio.
After that her diverse career spoke to her many talents. Throughout her career Kennedy worked at everything, from TV personality, to sports broadcaster.
Jerry Mathers
Jerry Mathers began his career in Hollywood as a child star (if one can call landing their first role at age 2 as being a "child" star) as the titular Beaver Cleaver in the popular series Leave It To Beaver.
Although the series ended its run in 1963, Mathers didn't go back to acting until the late 1970s. In between he served first in the Air Force Reserve Command before moving on to banking and, finally, working in real estate.
Joan Baez
With a voice and musical talent that has been honed from nearly 60 years of work, Joan Baez has more than earned her place as one of Hollywood's Golden Age greatest. During her time singing into the microphone she has been releasing albums with genres as wide and diverse as folk, folk-rock, country, pop, and even delving into gospel.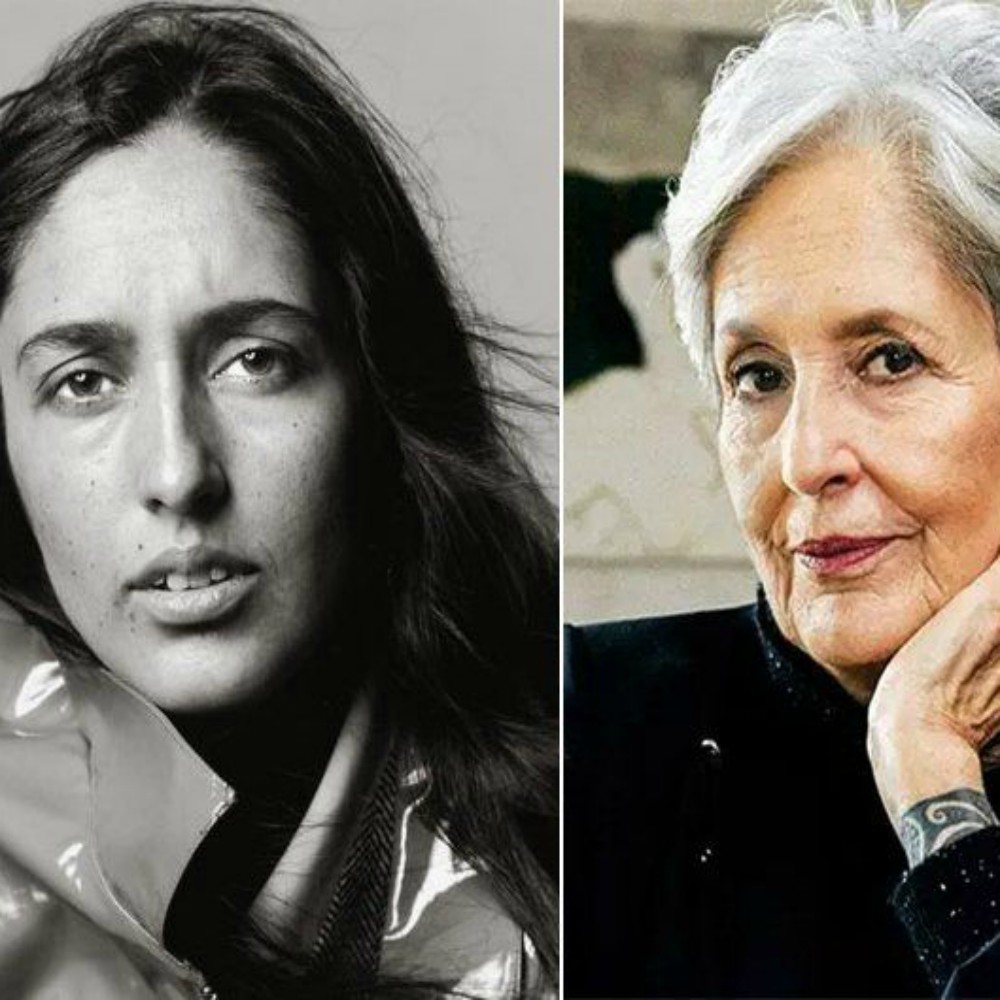 Not only has Baez released 30 albums, she has done so in an astounding eight different languages popularizing her music worldwide.
Joan Collins
It's unlikely anyone seeing nine-year-old Joan Collins take on her first acting role imagined that she would be remembered as a Hollywood Golden Age icon. That being said here she is and here we are and it's all because of her incredible on screen performances.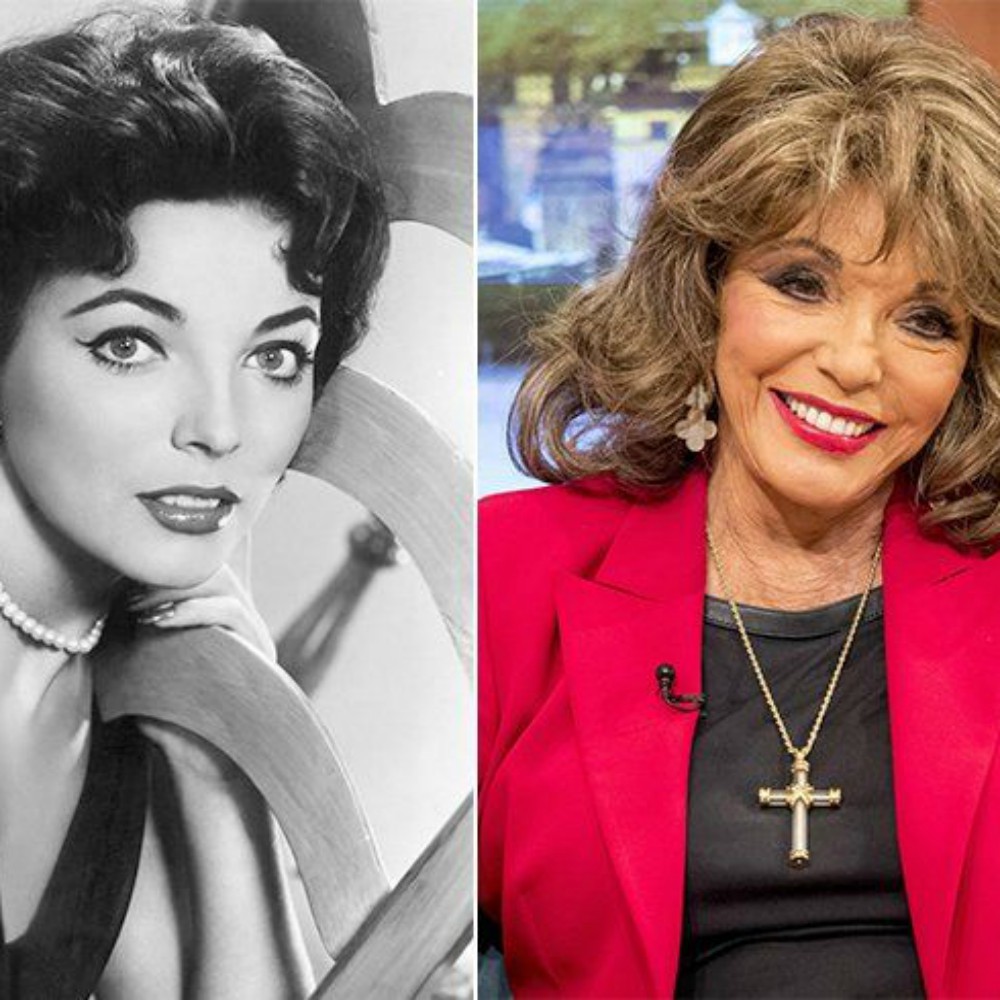 Her Hollywood movie list is impressive, but her crowning accomplishment is arguably as the character Alexis Colby in the television drama Dynasty. That series ended the long-running reign of TV champion Dallas.
Joanne Woodward
Throughout the 1950s, Joanne Woodward acted in a number of small television roles before quickly making the leap into film in 1955. That leap as the catalyst to Woodward's success, after she made it on to the big screen her career would be destined to last for over 60 years.
During that time Woodward was no stranger at award shows, taking home some of the most prestigious honors for acting. These include an Oscar, Golden Globe, Primetime Emmy, and BAFTA.
Joan Plowright
Joan Plowright is more than just a star when it comes to numerous mediums including film, television, and stage, she is literally British royalty. Her full title is The Right Honorable Baroness Olivier, DBE.
As jaw dropping as that title is apparently her rank as the wife of Laurence Olivier outranks even her own title of Baroness. Titles aside, she's an accomplished actress, being only one of four in history to have one two Golden Globes in one single year.
Joan Van Ark
From 1966 onwards Joan Van Ark has been a relatively familiar appearance in both television and theater. Her talent was recognizable from the start when, after only 5 years of acting professionally, she won her first major award nomination – for a Tony.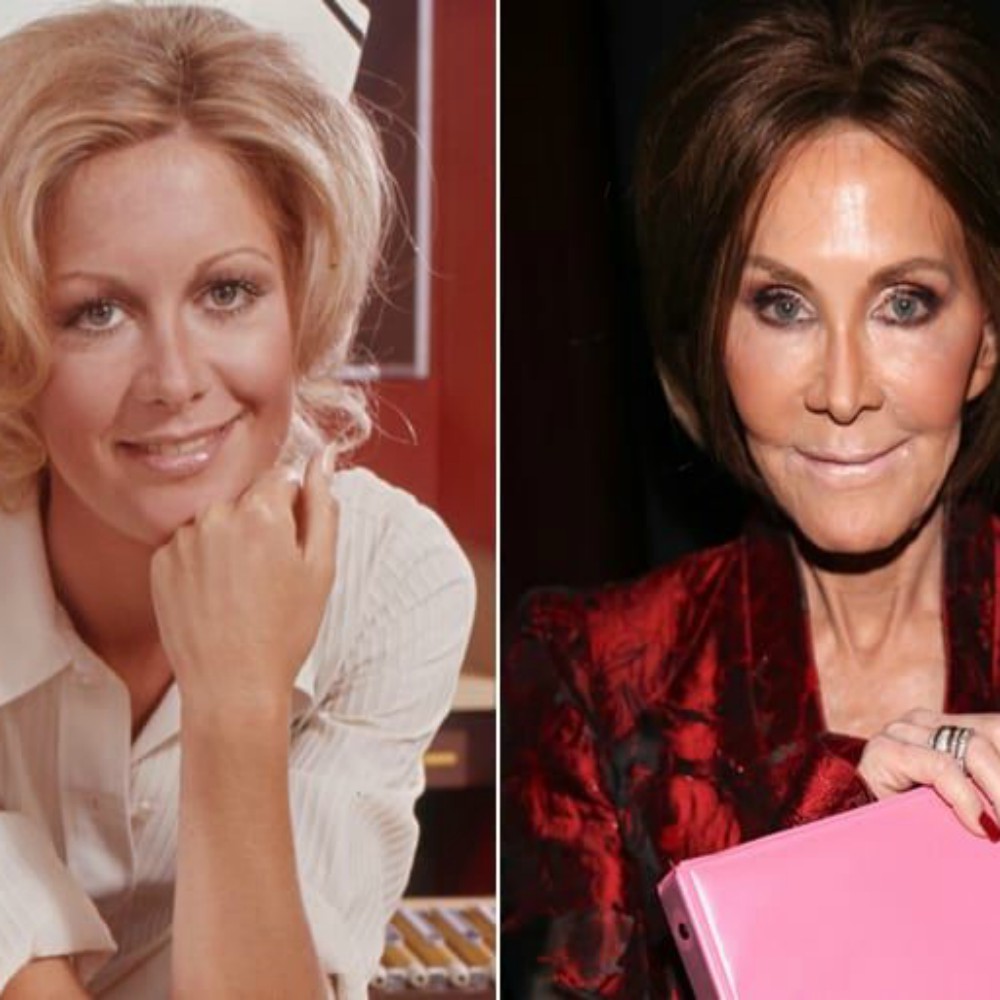 Afterwards she joined the cast of Dallas, one of the most high rated shows on television, playing the role of Valene Ewing. She then was in numerous soaps and popular TV shows including The Young and the Restless.
John Amos
John Amos has been a familiar face on television since the 1970s when he appeared on the groundbreaking show, Good Times. In addition to being popular during its era, Good Times was significant in that it was the first show that centered on an African American two-parent family.
Due to Amos' work on the show, his career was propelled to even greater heights, and he starred in shows like The West Wing, Roots, and The Fresh Prince Of Bel-Air.
Jon Voight
Even though Jon Voight has only won one Academy Award, he's been nominated for the honor (3 times for Best Actor even) on four separate occasions, speaking to his talent as a Hollywood movie star. His biggest films which resulted in these impressive accolades were Midnight Cowboy, Coming Home, Deliverance, and The Champ.
Although he took a short break as the 1980s turned into the 1990s, he came back with roles in numerous acclaimed biographical dramas during the early 2000s.
Joyce Randolph
Joyce Randolph might be her real name, but there's another name that most would probably recognize her as first. That name belongs to her incredibly popular character; the one, the only, Trixie Norton from the Honeymooners series.
Trixie Norton was so beloved by audiences and critics alike, that when Randolph was approached to continue her character in the Jackie Gleason Show she immediately accepted. Unfortunately for all those Trixie Norton fans out there, Randolph hasn't appeared on screen since 2000.
Judi Dench
This is another acclaimed actress who, through her remarkable talent and successful career, was also given the second highest honor of the British Empire permanently changing her title to the respectable Dame Judi Dench.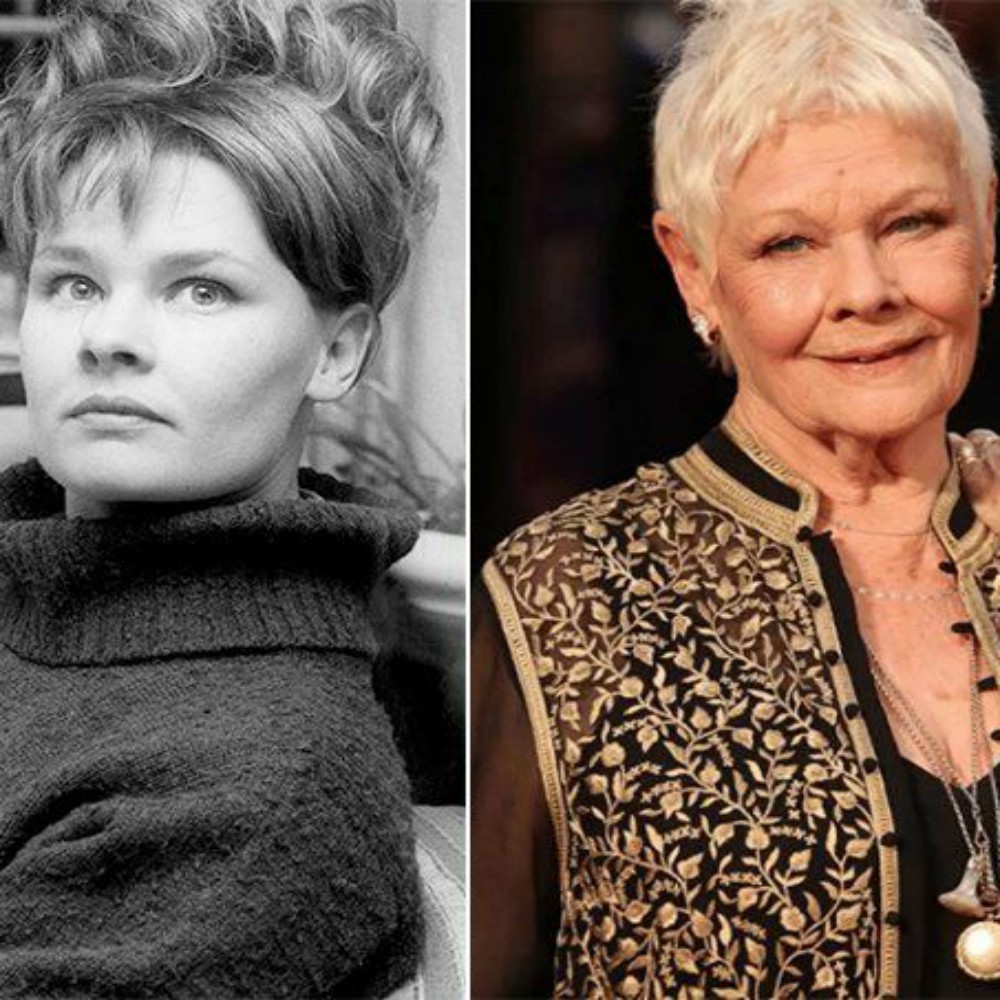 Since 1950 Dame Judi Dench has been involved in numerous projects, both film and television, which have garnered respectable reviews from critics and been beloved by fans. Even though Dench is no longer involved in the popular James Bond series, it doesn't look like she's retiring.
Karen Grassle
Based on the best selling Little House book series, Little House on the Prairie is a classic American show that starred Michael Landon, Melissa Gilbert, Melissa Sue Anderson, and of course, Karen Grassle.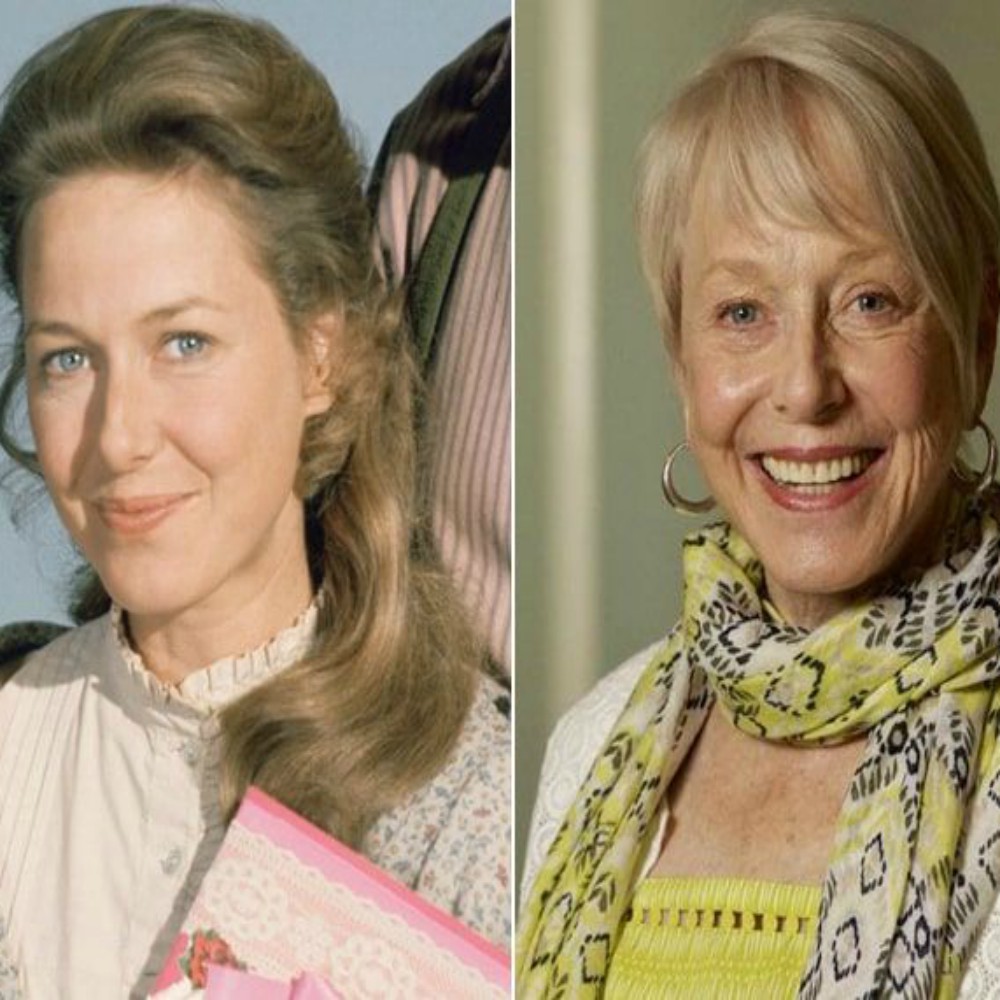 She starred as Caroline Ingalls throughout the entirety of the series' run. During those 10 years she, along with the show, became American cultural icons. Unfortunately, after her time on the show she hasn't starred in much else, which leaves any future opportunities very open to her.
Katharine Ross
Katharine Ross has had the privilege to star in some of the biggest films in Hollywood's Golden Age. Or perhaps these films have had the privilege of having Katherine Ross in them, depends on one's perspective.
Either way Ross rose to fame and prominence after she starred in the 1967 classic, The Graduate, acting next to none other than Dustin Hoffman. For her subsequent works she was awarded both a Golden Globe and a BAFTA showcasing how talented she is.
Keith Richards
Arguably one of the most talented musicians alive, Keith Richards' guitar skills are the things of myths and folklore. For the past 60 years, especially during the 1960s, Richards was on stage slamming at his guitar and entertaining audiences who came to hear the new and brilliant sound of the Rolling Stones.
Not only did Richards play in one of the most famous groups, he's also been a music producer since the rock n' roll hay days of the 1960s.
Richard Keith
Even though his name is likely to remind audiences of legendary guitarist Keith Richards, Richard Keith didn't become a star from his music but rather from his role as Little Ricky in the incredibly popular I Love Lucy series.
The irony is that Richard Keith actually was a musician before becoming an actor, and was performing with his band until 2017. His real name though? Keith Thibodeaux, he changed it after finding it was too hard for others to pronounce.
Kenny Rogers
Quite possibly the best-loved country singer in the United States, Kenny Rogers' name is synonymous with that slow, soulful, country music. Going as far back as the early 1970s, Rogers began releasing his incredibly well-received music, and eventually sold as many as 100 million records worldwide.
Not to be stuck as a musician, Rogers was a man who seems to have done it all. He was an actor, writer and even an entrepreneur. Sadly, Kenny Rogers passed away in March 2020.
Kim Novak
In the beginning it seemed as though Kim Novak was destined to be ranked among the Hollywood acting legends. By age 30 this talented woman already had a star on the Hollywood Walk of Fame with her name on it along with several Golden Globes.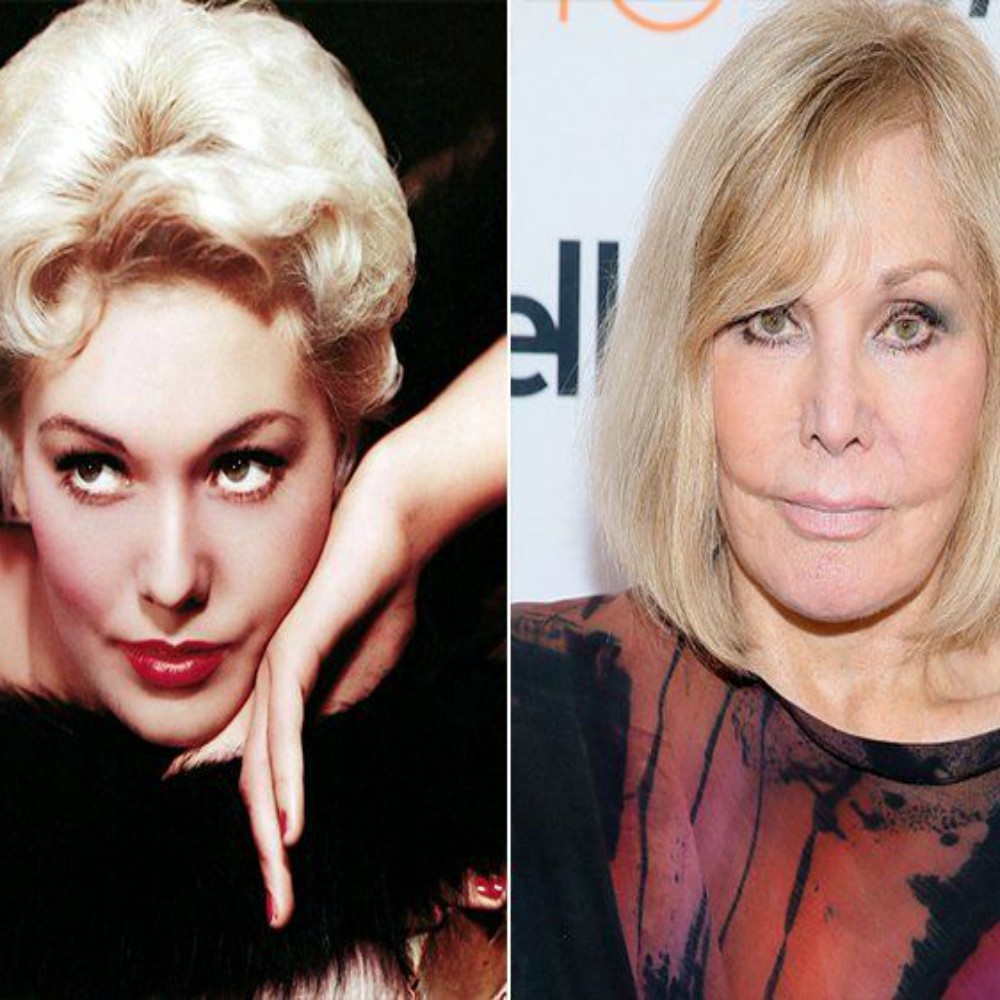 But then something happened that surprised even her closest fans. She abruptly retired, saying that her heart just wasn't into her movies anymore. Since then she's moved on to other forms of art, namely photography.
Kirstie Alley
During the 1980s Kirstie Alley was the talk of the town. She landed her first major role in 1982 when she was chosen to play the character Saavik in Star Trek II: The Wrath of Khan.
The character was so beloved by Star Trek fans that from then on she continued to play Saavik in other Star Trek films as well. But it wasn't her only project, 1987 saw her come on board in the legendary show Cheers, where she played Rebecca Howe.
Lee Majors
Known best for his role as Colonel Steve Austin in The Six Million Dollar Man, Lee Majors could conceivably star in a movie about himself, but this movie would have to be called The Fifteen Million Dollar Man.
But the Colonel wasn't Majors' only major role. Others have included Heath Barkley in The Big Valley and his role as Colt Seavers in The Fall Guy. Reportadly, Majors has even another film, Spring Break '83, which has yet to be released.
Lee Merriwether
Starting back in 1955, Lee Merriwether was already earning accolades and showcasing her talent, but not on television or the silver screen just yet. Merriwether actually won the very prestigious Miss America pageant, a win which launched her into the envelopment of fame and stardom.
But Merriwether wasn't just a pretty face, her well known sci-fi characters throughout the 1960s earned her wide fan base and resulted in her getting several Golden Globe awards. Her career subsequently lasted 50 years.
Lex Luger
Long before the mighty wrestler and acting legend Dwayne "The Rock" Johnson, there was one man who was consistently stealing the show. That man was Lex Luger, record breaker and in the ring trendsetter.
A man whose fame within professional wrestling is so well known that even after retirement he agreed to return to the WWE to work behind the scenes. In addition to his wrestling career, Luger was also a football player and was even a professional bodybuilder.
Linda Ronstadt
It's hard to categorize Linda Ronstadt as just one type of professional singer. Ronstadt was such a talented singer and performer, that she released albums which fit under categories such as rock, country, opera, and even Latin.
Not only was this multi talented star releasing these kinds of music, she was being consistently praised for it. Ronstadt was the recipient of not just one, but an astounding ten Grammy Awards. Additionally, Ronstadt also received a Golden Globe and a Tony.
Liv Ullmann
For those unfamiliar with our Scandinavian brethren and their contributions to the arts, this is actress Liv Ullman. Ullman is unique in that she is an accomplished actress both in her home country of Norway, but also in the United States where she won an Academy Award in 1972.
Ullman is considered to be the muse of one of the most famous Swedish directors, a man who goes by the name, Ingmar Bergman. Today Ullman is a UNICEF Goodwill Ambassador.
Luke Halpin
Starting at the age of eight, Luke Halpin jumped into the limelight and began entertaining the masses from the glow of the big screen. Even though Halpin's career lasted a full 30 years, there's one role that he will always be remembered for.
That role is, of course, Sandy Ricks in the extremely popular Flipper movies. Not only was Halpin lucky enough to be an actor all his life, but most of his acting career involved him playing with dolphins.
Max Baer Jr.
There's something that most actors, even some of the best, fear. That something is of course, typecasting, or when an actor is so good at playing a particular role or a particular character that his or her career revolves around them recreating that character for other roles.
While Max Baer Jr. had praise heaped upon him for his role as the dim-witted Jethro Bodine in the incredibly popular television series, The Beverly Hillbillies, he was typecast into that role.
Mel Brooks
When going over the comedy legends who have helped make Hollywood what it is today there is one name that shall not be forgotten! That name is of course the one, the only, the legendary Mel Brooks.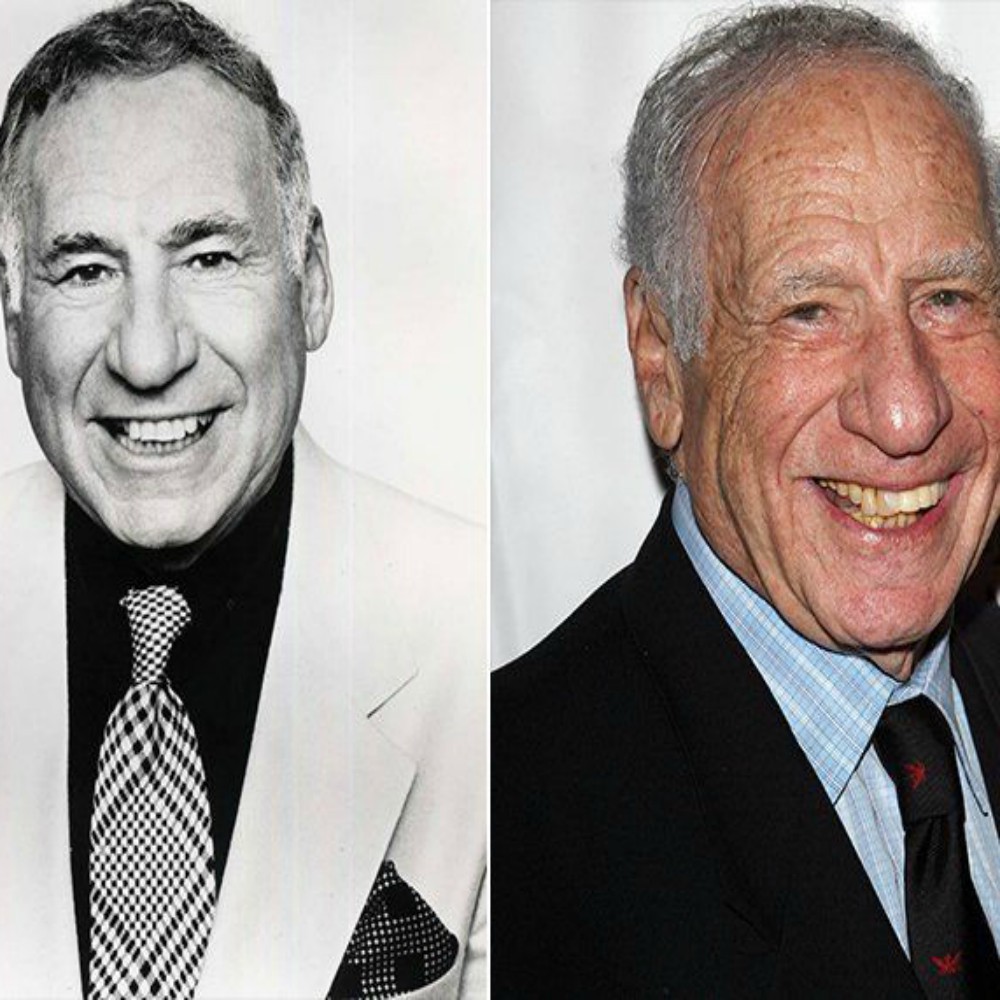 Starting in the 1950s Mel Brooks began working as not only an actor, but also as a writer, producer, director, and even a composer. His first big success was writing the comedy Get Smart, which became a huge sensation throughout the United States.
Michael Caine
Michael Caine (or, as we should be saying, Sir Michael Caine) has been a beloved movie and television staple since he was only 20. As a result, people of all generations can point to a film starring Michael Caine whether that film be Alfie, Zulu, The Italian Job, or any of the Batman movies starring Christian Bale.
Caine's talent is so obvious that he has made the list of actors who have been nominated for Academy Awards five consecutive decades.
Michael York
Michael York seemed as though he was born to perform. In 1967, York stepped onto the stage for a Shakespeare play, and that seemed to settle any doubt in anyone's mind. Michael York was going to be an actor.
He continued performing in plays and other on stage performances, before taking on the role of Logan in the incredibly popular Logan's Run. Even today, York is involved with numerous projects, and regularly guest stars on popular shows like The Simpsons.
Morgan Freeman
Known for his deep commanding voice on film, Morgan Freeman has become one of the most recognizable actors in Hollywood today. But for a long time it seemed that Freeman wasn't going to make it in show business.
Even though he had been acting since 1964, Freeman didn't catch his big break until 1987 when he was given his first Oscar nomination. Even then, it arguably wasn't until his role in The Shawshank Redemption that he became a real star.
35+ Rare Vintage Photos of Old Hollywood Stars on Vacation
Whether it was a beach trip, a skiing holiday, or just a few days in the countryside, these old Hollywood stars always looked glamorous and elegant. Keep scrolling for a collection of rare vintage photos of old Hollywood stars on vacation.
Elvis and Priscilla Presley
The king of rock and roll married Priscilla Presley in 1967, in Las Vegas, and this picture of the pair on vacation was taken just one year later. We can see Elvis giving his wife a loving kiss on the forehead while they vacation in Hawaii.
Frank Sinatra & Mia Farrow
Italian-American Frank Sinatra is known as one of the most popular and influential musical artists of all time. During his life, the actor and singer was married four times, and his third wife was actress Mia Farrow, pictured. The couple got hitched in 1966, which is when this amazing vintage photograph was taken. Sinatra and Farrow got hitched in Las Vegas, and were aboard this yacht on the way to their honeymoon. Sadly, the marriage only lasted two years.
Sophia Loren with her Dog
The striking Sophia Loren is an Italian actress that was hugely popular during the Golden Age of Hollywood. In fact, the actress is the only living, and highest ranked person on the American Film Institute's list of the greatest female stars of the era. Now that's impressive! Loren started her acting career at age 16 in 1950, and this picture was taken only five years later, in 1955. In this vintage image, Loren cuddles her adorable dog on the Cannes seashore.
Audrey Hepburn and Mel Ferrer
We've seen many images of the iconic Audrey Hepburn, particularly dressed as her iconic character Holly Golightly from Breakfast at Tiffany's. In this rare vintage image, the actress is riding horses with her first husband, actor Mel Ferrer, in 1955. Hepburn and Ferrer met at one of Gregory Peck's parties, and starred in a play together. They then worked together in historical drama War and Peace in 1956. The couple tied the knot in Switzerland just a year before this picture was taken.
Howard Hughes and Ida Lupino
This charming vintage photo shows Hollywood director, aviator, and businessman Howard Hughes with the English-American actress and director, Ida Lupino. Hughes became famous in the film industry in the late 1920s, and went on to become one of the richest men in the world. This picture was taken in 1940, two years after Hughes had set the world record for flying around the world. Interestingly, Lupino became one of the most prominent female directors working in Hollywood in the 1950s.
Lana Turner on the Slopes
In this amazing image, which was taken in 1955, the stunning Lana Turner is enjoying a ski vacation. The American actress and model had a career that lasted over 50 years, and is considered an icon of Hollywood glamor. During her peak, Turner was one of the highest paid actresses in the US, and had an 18 year contract with studio Metro-Goldwyn-Mayer (MGM). Throughout her life, Turner was married eight times to seven men, matching Elizabeth Taylor's record!
Joan Crawford on the Beach
Lucille Fay LeSueur – known as Joan Crawford – started her career as a dancer in travelling theatre productions. She went on to become a huge movie star in the 1930s, and by 1945 had won an Academy Award for Best Actress for her role in crime drama Mildred Pierce. This picture of Crawford on Waikiki Beach in Hawaii was taken in 1949. The actress was considered the perfect movie star because she could be photographed from any angle and always look beautiful.
Rita Hayworth, Yasmin and Rebecca
American actress and dancer Rita Hayworth was born Margarita Carmen Hayworth in Brooklyn, New York. Hayworth was a huge star in 1940s Hollywood, and was even called "The Love Goddess" by the press. Apparently, during World War II, the actress was the most popular model amongst American soldiers. This adorable picture was taken in 1956, while the actress was on holiday with her daughters, Yasmin and Rebecca. The family were staying in a resort town in the French Alps.
Rock Hudson by the Sea
Fans of musical Grease might recognize Rock Hudson's name from Rizzo's mocking song "Look At Me I'm Sandra Dee." Indeed, Hudson was one of the biggest movie stars of his time, and was considered a total heartthrob. This picture of Hudson was taken in 1958, while the actor was at the peak of his career. He had been nominated for an Academy Award just two years before, and would go on to star with Doris Day in a host of romantic comedies.
Kirk Douglas and Silvana Mangano
Actor and director Kirk Douglas was born Issur Danielovitch into a large, immigrant family. He went on to become a huge Hollywood star, and was known for his roles in westerns, dramas, and war films. This picture of Douglas and Italian actress Silvana Mangano was taken in 1953 in a water taxi on the Canal Grande in Venice. The Italian Mangano was also raised in an impoverished environment and went on to make movies for over four decades.
Ronald and Nancy Reagan
Many people don't know, or don't remember, that 40th President of the United States, Ronald Reagan, was an actor first. That's right – before the celebrity politicians of today, there was Reagan, who moved from the world of Hollywood to the world of Washington. Reagan worked as a radio commentator and a film actor in the 1930s, but became governor of California in 1966. This picture of Reagan, and wife Nancy, was taken in 1971 in Acapulco, while Reagan was still governor.
Clark Gable, Joe Schenck, and Douglas Fairbanks
In this incredible picture we have three classic Hollywood stars enjoying a game of golf while on vacation. This photograph was taken around 1934 at the Catalina Island golf course in California. In the picture, we can see film actor Clarke Gable, who went from an extra in silent movies to the "King of Hollywood." We also have Russian-American film executive Joe Schenck, who was instrumental in launching the career of Marilyn Monroe. Finally, there's actor Douglas Fairbanks, who hosted the first ever Academy Awards.
Vivian Leigh in Venice
The beautiful Vivian Leigh was a certified Hollywood star. She starred as both Scarlett O'Hara in Gone with the Wind, and Blanche DuBois in A Streetcar Named Desire. Now, that's iconic. As well as starring in movies, Leigh was a serious stage actress, and played various classic Shakespearean characters. Leigh was married to famous British actor and director, Sir Laurence Olivier, between 1940-1960. This picture of the actress, with the pigeons of St Mark's Square in Venice, was taken in 1957.
Rita Moreno Posing on Vacation
Let's take a moment to celebrate the truly fabulous Rita Moreno. Incredibly, the Puerto Rican actress is an elusive EGOT, which is someone that has won an Emmy, Grammy, Oscar, and Tony. Yes queen! The actress played Anita in West Side Story, and twirled and sashayed while she sang the words "I like to be in America." Moreno is still acting, including her role as the wonderful Lydia in the remake of One Day at a Time. This chic picture was taken in 1954.
Carmen Miranda Arriving by Train
In years gone by, it was more common for stars to travel by car, train, or boat. Nowadays, it's all private plans and yachts, but for classic Hollywood stars, it might have been a first class cabin on board a train. Here we have Broadway star Carmen Miranda arriving by train at Grand Central Terminal for a vacation. This picture was taken in 1942, when Miranda's fame was at its peak. The Portuguese-Brazilian star was a samba singer, dancer, Broadway actress and film star.
Marilyn Monroe in Palm Springs
Everyone knows the smile of the inimitable Marilyn Monroe. The blonde bombshell was born Norma Jeane Mortenson in 1926, and went on to take the world by storm. Monroe has been credited with changing society's idea of beauty, and is still considered an icon for people all over the world today. This picture of the actress was taken in Palm Springs in 1954. At this time, the actress was married to her second husband, New York Yankee, Joe DiMaggio.
Lauren Bacall & Humphrey Bogart
The Hollywood star system was like an earlier version of PR and social media. Stars involved with movie studios would be given new personas, and were expected to follow certain rules. For example, men had to behave like gentlemen in public, and women could not leave the house without makeup and fashionable clothing. In this vintage snap, we have Hollywood couple actress Lauren Bacall, and actor Humphrey Bogart. This picture was taken while the couple vacationed in New York City in 1953.
Jane Powell at Disneyland
Singer, dancer and actress Jane Powell was on vacation in Hollywood with her parents when she appeared on a radio talent show. Powel won the contest, got an audition with MGM studios, and signed a seven year contract without even having to do a screen test. The actress sang at the inauguration of 33rd US President, Harry Truman in 1949, and appeared in a string of musicals. This snap of the gorgeous Jane Powell was taken on Main Street USA at Disneyland in California.
Brigitte Bardot in France
French actress and singer Brigitte Bardot was admired all over the world. The sultry beauty was extremely popular in the 1950s and 1960s, and has influenced several fashion and beauty trends that are still going strong. Bardot was married four times, and this picture was taken after her break up from second husband, actor Jacques Charrier. In this vintage photograph, the actress is on vacation at the Méribel Ski Resort in France. The picture was taken in and around 1963.
Audrey Hepburn on the Beach
Here we have another vintage vacation image of the simply adorable Audrey Hepburn. In this picture, taken in around 1951, the actress was enjoying the beach in East Sussex, England. At this point in her life, Hepburn was still unmarried, and was unknown as an actress. She had starred in several roles throughout the 1940s, and was on loan to Associated British Pictures Corp. The actress didn't hit the big time until her starring role in romantic comedy Roman Holiday with Gregory Peck in 1953.
Sammy Davis Jr. and Terence Stamp
This incredible vintage image shows Sammy Davis Jr., once called ""the greatest entertainer ever to grace a stage in these United States." This picture of the performer, with English actor Terence Stamp, was taken on the balcony of a London hotel room in 1963. Just a few years earlier, Davis Jr. had starred in the original Oceans 11 film along with other Rat Pack members, including Frank Sinatra and Dean Martin. Davis, Sinatra and Martin toured together again in the 1980s.
Frank Sinatra and Yul Brynner
Old blue eyes makes another appearance on this list, this time with actor Yul Brynner. Brynner was a Russian-American actor that made his name as King Mongkut in the musical The King and I. The actor ultimately scooped two Tony awards and one Academy award for the memorable role. In this vintage picture, Brynner and Sinatra are relaxing by the pool in Sinatra's compound in California. The singer loved spending time in the desert, as it made him feel healthy, and "most peaceful."
Grace Kelly and Prince Rainier
The story of Grace Kelly comes straight out of a book. Kelly started out as an actress in the 1950s, and starred in various early theatre productions and TV shows. She won the Academy Award of Best Actress in 1954, and starred alongside Clark Gable, Bing Crosby, Frank Sinatra, and James Stewart. At age 26, Kelly married a prince, and became the Princess of Monaco. In this vintage vacation snap, we see the Prince and Princess sledding with their children in Switzerland.
Sophia Loren in Italy
Again we have the stunning Sophia Loren, this time in color as she sees to the buffet at her Italian villa. Loren was married to only one man throughout her life, though she did marry him twice. Loren married Italian film producer Carlo Ponti Sr. in 1956, and together they bought and renovated a 16th century home in the Italian countryside. This picture was taken in 1964, when Loren had separated and not yet reconnected with her husband.
Errol Flynn on a Fishing Trip
Australian-American actor Errol Flynn was known as a swashbuckler. He played the leading role in The Adventures of Robin Hood, and appeared in various successful Westerns. Flynn was married three times in total, and was with French-American actress Lili Damita at the time this picture was taken, around 1941. In this adorable shot, we see the actor at the helm of a yacht while on a fishing vacation. Importantly, he's brought along his dog to keep him company.
Rita Hayworth and Dick Haymes
Despite the happy scene we see here, actress Rita Hayworth and her fourth husband, actor and singer Dick Haymes, broke up the same year that this picture was taken. In the vintage snap, we see the performers on the beach with Hayworth's daughters from previous marriages, Princess Yasmin, and Rebecca. Hayworth's popularity decreased while she was with Haymes, and she received lots of negative press. She continued to work throughout the 1950s and 1960s, but was superseded by Kim Novak as Columbia's biggest female star.
Joan Crawford and Douglas Fairbanks Jr.
We've already seen Douglas Fairbanks Sr. on this list (playing golf with Frank Sinatra) but here we have his son, actor and producer Douglas Fairbanks Jr. The star of The Prisoner of Zenda married American actress Joan Crawford in 1929, and they were together until 1933. This picture was taken just one year into Crawford and Fairbanks's marriage, in 1930. In the snap, the actors are wearing their bathing suits and enjoying a game of baseball on the beach.
The Beatles on the Beach
When we think of classic Hollywood, we mightn't think of The Beatles, but the mop-topped foursome were certainly celebrities during the end of this era. In this vintage photograph, we can see the British rock group splashing onlookers at Miami Beach, Florida. This picture was taken in 1964, at the height of Beatle mania. John, Paul, George and Ringo formed The Beatles in 1960, and led the British invasion of the US music market. In 1964, they released musical comedy, A Hard Day's Night.
Lucille Ball in Paris
Actress and comedian Lucille Ball revolutionized women's roles on TV. She starred in the leading role in sitcom I Love Lucy, which is one of the most watched, and most beloved shows of all time. Ball eloped with Cuban bandleader Desi Arnaz in 1940, and together they created the famous sitcom. This picture was taken in 1959, when Ball took her children on a tour of Europe. In the photo, we can see the actress with her children outside the Chateau de Fontainebleau near Paris.
Ingrid Bergman on the Slopes
Swedish actress Ingrid Bergman achieved the Triple Crown of Acting (as did Rita Moreno, the EGOT). The actress picked up three Academy Awards, two Emmys, and a Tony award, all in acting categories. Bergman was married three times in her life, and was with Swedish neurosurgeon Petter Lindstrom when this picture was taken. In the adorable snap, we see Bergman laughing during a snowball fight. The vintage photo was taken in 1941 during a ski vacation at June Lake resort.
The Beach Boys on the Beach
Here's another mop-topped crew of rockers. This time we have American rock group The Beach Boys enjoying their namesake in 1962. At this stage in their career, brothers Brian, Dennis and Carl, and fellow band members Mike and Al, had only been around for one year. The harmonizing group received national attention in 1963, and came to be associated with California youth culture, particularly surfing. Of course, one of their most well-known hits is still "Surfin' USA," released in 1963.
Eartha Kitt Playing Baseball
American actor and director Orson Welles once called singer and actress Eartha Kitt "the most exciting woman in the world." Indeed, Kitt had a difficult upbringing as she was born on a cotton plantation in 1927, and was unsure on her real parentage. Kitt moved to Harlem, New York and joined the first African-American modern dance company. This picture of Kitt playing baseball in the park was taken in 1952, one year before the release of her hugely successful Christmas single, "Santa Baby."
Doris Day and Cary Grant
The inimitable Doris Day is known for her roles in Calamity Jane, The Man Who Knew Too Much, and Pillow Talk. The actress worked with a host of other classic Hollywood stars, including James Stewart, Clark Gable, Kirk Douglas, and Cary Grant. In this picture, taken in 1962, we can see Day and Grant enjoying the water at the Fairmont Hotel in Santa Monica. Day was married four times in total, and was with third husband, film producer Martin Melcher, at the time.
Zsa Zsa Gabor in France
The fabulously named Zsa Zsa Gabor was born Sári Gábor in Budapest, Hungary. The actress emigrated to the USA in 1941 and went on to become a successful Hollywood actress. Gabor was known for her glamorous Hollywood lifestyle, and was married a whopping nine times in total. This adorable picture of Zsa Zsa wearing a wide-brimmed hat was taken in 1964, while she vacationed in France. At this time, the actress was married to American investment banker Herbert Hutner.
Greta Garbo in Greece
Swedish-American actress Greta Garbo was known for her somber persona in many classic Hollywood movies. Thankfully, the actress is smiling in this vintage picture of her, which was taken in 1950 at the Acropolis of Athens. Garbo started acting in the 1930s in black and white silent movies. When she featured in her first movie with sound, Anna Christie, MGM studios used the tagline, "Garbo talks!" By 1950, Garbo had retired from acting, and refused any roles offered to her.
Elizabeth Taylor Posing by the Pool
English-American actress Elizabeth Taylor started acting as a child in the 1940s. By the 1950s, the actress was an extremely popular Hollywood star. Interestingly, Taylor wanted to quit acting in the 1950s, as she resented being controlled by film studios. Taylor was famously married eight times to seven men (twice to Richard Burton) over the course of her life. This picture of Taylor posing by the pool was taken in 1954, when she was married to actor Michael Wilding.
John F. Kennedy and Jacqueline Bouvier
John F. Kennedy and Jacqueline Bouvier made a very elegant couple. Here, the pair are still young and in love, as they enjoy a vacation together. This amazing photograph was taken in the early 1950s, when Kennedy was still a junior senator from Massachusetts. At the time of this picture, John and Jackie weren't yet married, though they were engaged. Here we see them setting off on the Atlantic ocean while vacationing at the Kennedy compound in Cape Cod, Massachusetts.
Ginger Rogers Enjoying the Sun
Actress and dancer Ginger Rogers is usually mentioned in the same breath as dancing partner Fred Astaire. However, in this image from 1936, Ginger is all alone, and enjoying a spot of sun. Around the time this picture was taken, Rogers was most well-known for performing with Astaire in musical films. Together, the pair made nine films, and are credited with revolutionizing Hollywood studio RKO. Ginger Rogers continued to work on stage, TV and radio, and was married five times during her life.
Rita Moreno Posing by the Pool
Again we have the fabulous Rita Moreno, this time posing on a diving board in a black bathing suit. This picture was taken in 1955, years before Moreno's turn as Anita in West Side Story. When Moreno first arrived in New York as a child, she was given dancing lessons by the uncle of a fellow film star named Rita. That's right, Rita Hayworth's uncle taught Rita Moreno how to dance. It's a small world!
Shirley MacLaine on the Beach
The marvelous Shirley MacLaine is still going strong, after a long career on the small and big screen. MacLaine – the sister of Hollywood actor Warren Beatty – started her movie career by starring in Alfred Hitchcock movie The Trouble with Harry in 1955. This gorgeous picture of MacLaine on the beach was taken the same year. MacLaine is a multi-award winner, including BAFTAs, Golden Globes and Emmys. Incredibly, the actress has written several books about her life and career – imagine the secrets!