It is often said that "Old is gold." This statement can be extended to these celebs who may be older, but are golden nonetheless. Many of these celebrities reigned during Hollywood's Golden Age and have delivered some of the most memorable and award-winning performances. Take a look at these celebrities, and matinee idols of yesteryear, who are still capturing the hearts of audiences and fans.
George Hamilton
George Hamilton began his acting career in the 1950s. In addition to his roles in television shows and movies, the actor is known for his tanned skin and suave style. Some of the projects he has been part of include Where The Boys Are, The Man Who Loved Cat Dancing, The Little Unicorn, Doc Hollywood, Once Is Not Enough as well as others.
Decades after his first starring role, Hamilton continues to act. In 2018, he was seen in a movie titled Swipe. The actor was also seen in an episode of the hit comedy show Grace & Frankie.
Carole Cook
Carole Cook has left her mark in the television, movie, and theater space with her performances. She is most noted for her regular appearances in the classic comedies The Lucy Show and Here's Lucy.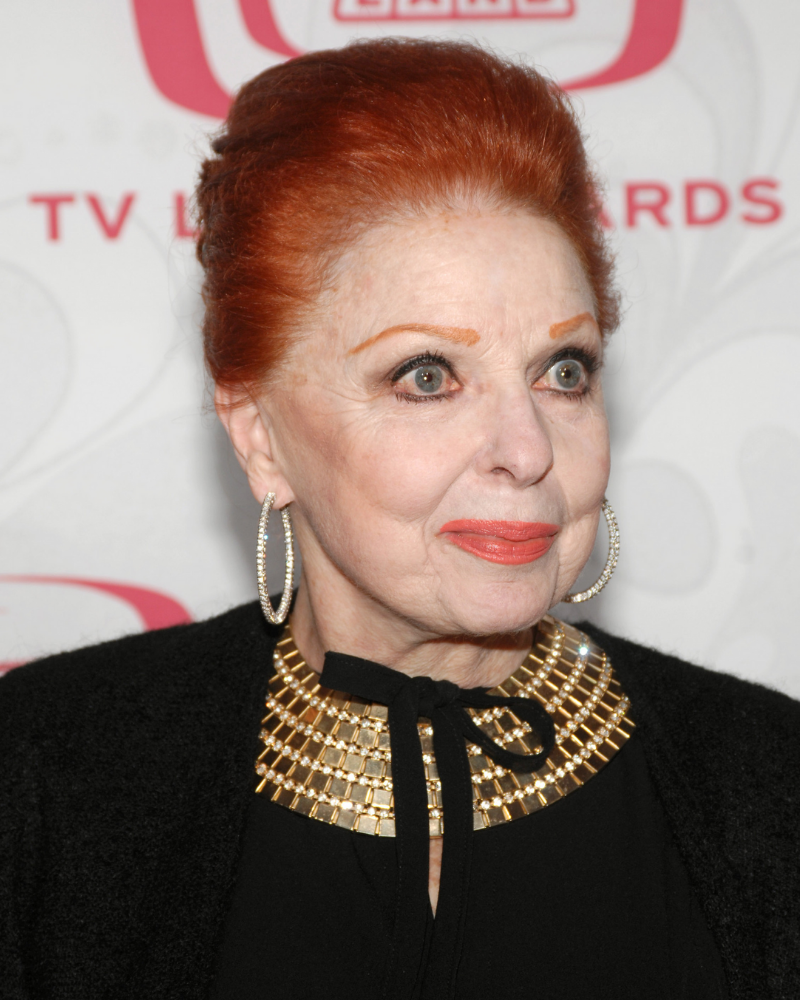 Cook also has been a part of projects such as The Many Loves of Dobie Gilis, Chico and The Man, In the Glitter Palace, Make Me an Offer, Gloria Vane, and more. She was last seen in 2018 in the films A Very Sordid Wedding and Waiting in the Wings: Still Waiting.
Angela Lansbury
In October 2021, Dame Angela Lansbury turned 96. The actress has appeared in countless television, theater, and film productions during her career. Lansbury has the distinction of being one of the earliest nominees of the Academy Awards.
The actress began her show business career in the 1940s, at just 16 years old. Some of her noteworthy projects include Mrs 'Arris Goes to Paris, Beauty and the Beast, The Company of Wolves, Lace and more. She was last seen in 2018 in Mary Poppins Returns and Buttons, a musical.
Ann Margaret
Ann Margaret was one of the most famous actresses of the 1960s. This multi-hyphenate performer is an actor, dancer, singer, and performer. At one point, the actress was hailed as the female version of Elvis Presley.
Margaret has been a part of notable projects such as Grumpy Old Men, The Train Robbers, The Cincinnati Kid, and more. The actress has continued to be active on the acting front. In 2021, she was seen in Queen Bees as Margot Clark.
Bob Newhart
Actor and stand-up comedian Bob Newhart is largely known for his impeccable comic timing and on-point funny expressions. The actor has been a part of many interesting projects such as Hot Millions, On a Clear Day You Can See Forever, Insight, Marathon, Little Miss Marker and others.
He also had his own show called The Bob Newhart Show which ran for almost 142 episodes. Currently, the actor is known for his cameos in shows like Young Sheldon, The Big Bang Theory, and more.
Bob Barker
After Bob Newhart, we have another Bob on the list. Barker is known for hosting the wildly successful game show The Price Is Right. He hosted the show from 1972 to 2007. In addition to that, Barker successfully hosted another game show titled Truth or Consequences.
Barker continued his association with The Price Is Right as a producer till 2019. The television personality is also famous for playing himself in many shows and documentaries such as Lorena, Entertainment Tonight, and others.
Chubby Checker
Chubby Checker is known for popularizing the Twist and Pony dance styles thanks to his songs, "The Twist" and "Pony Time". The talented musician is known for his chart-topping hits from various music genres such as rock and roll and rhythm and blues.
Checker's version of "The Twist" was named as the biggest chart hit by Billboard magazine, between the years 1958 and 2008. His last released single was a 2013 number titled Changes.
Dick Van Dyke
If you are a fan of retro comedies, chances are you must have seen the classic comedy The Dick Van Dyke Show. In addition to being an actor, Dick Van Dyke is also a comedian, writer, singer, and dancer. He even served in the United States military at one point in time.
In 2017, Dick Van Dyke released his first solo album which featured a duet single with actress Jane Lynch. In 2020, he was seen on the television series The Kidding as Hopscotch The Sasquatch.
Eva Marie Saint
Eva Marie Saint's career has spanned over 75 years. Saint is one of the few surviving stars who have been the earliest winners of an Academy Award. She began her career in 1946 with the NBC television show Campus Hoopla.
The actress was 93 at that time. In 2014, the actress starred in the film Winter's Tale. She also voiced a character on the television show, The Legend of Korra. In 2018, she made an appearance at the Academy Award ceremony to present the award for Costume Design.
Jerry Lee Lewis
Jerry Lee Lewis is a singer, songwriter, and a pianist. Lewis was often called rock and roll's first wild man. Lewis is known for his songs "Whole Lotta Shakin' Goin' On", "Breathless" and "Great Balls of Fire".
In 2017, Lewis made an appearance on the Country Music Television (CMT) channel's Skyville Live Show. Three years later, he with his producer T-Bone Burnett, began working on a new album of gospel covers. In 2020, Lewis celebrated his 85th birthday. The event was live-streamed on all of his social media pages.
John Astin
John Astin is a celebrated actor, television director, and voice artist who has appeared in numerous television projects. He is best-known for playing Gomez Addams in the classic television show, The Addams Family.
His portrayal of Gomez helped him to land similar roles in various spin-offs of The Addams Family. Since 2001, Astin has served as the director of the Theater Arts and Studies Department at Johns Hopkins University. The talented actor was last seen in a 2018 project called Starship II: Rendezvous with Ramses as Professor Peabody.
Jon Voight
Jon Voight is an actor who is largely known for his performances in projects such as Midnight Cowboy, Deliverance, The Rainbow Warrior, The Rainmaker and more. Voight is one of Hollywood's most critically acclaimed actors, and has won an Academy Award and four Golden Globe Awards.
In addition to his memorable film roles, Voight won a Golden Globe Award for Best Supporting Actor for his role on the Showtime television series Ray Donovan. He will soon be seen in a 2022 drama based on the life of Ronald Reagan.
Julie Andrews
Who can forget iconic images from Sound of the Music made even more iconic by the movie's star, Julie Andrews? Andrews has been a part of many impressive projects such as Mary Poppins, Cinderella, The Tamarind Seed, The Man Who Loved Women, Relative Values, and more.
Andrews has lent her famous voice to several animated films such as Shrek and Despicable Me. She has also appeared in Netflix's Bridgerton as the show's narrator, Lady Whistledown, Andrews will soon be heard in The King's Daughter and Minions: The Rise of Gru.
Loretta Lynn
Loretta Lynn is a critically acclaimed country music legend. The singer-songwriter has been nominated for a Grammy award 18 times thanks to hits like "You Ain't Woman Enough (To Take My Man)" and "Coal Miner's Daughter".
Coal Miner's Daughter, a film based on Lynn's autobiography, won the Academy Award in 1980. In early 2021, Lynn released an album featuring other popular country music artists such as Carrie Underwood, Reba McEntire, and Tanya Tucker.
Marla Gibbs
Marla Gibbs is best known for her sassy sense of humor. The legendary actress is known for her iconic role as the maid on the classic CBS sitcom, The Jeffersons. The role earned her five Prime Time Emmy Award nominations.
Gibbs has also appeared in films such as Madea's Witness Protection. In 2020, Gibbs was a part of many television projects such as Scandal, One Day at a Time, Days of Our Lives, and others. She will be seen in the movie Bromates in 2022.
Max Baer Jr.
Max Baer Jr. is most noted for his role of Jethro Bodine in the 1962 classic sitcom, The Beverly Hillbillies. The actor has also been part of other television shows and films such as Macon County Line and Murder, She Wrote.
Following his memorable role as Jethro Bodine, Baer has pursued a career in real estate and property development. Today, Baer is the only surviving member from the regular cast of The Beverly Hillbillies.
Mel Brooks
Mel Brooks' career has spanned over seven decades. The actor, comedian, film producer, director, and screenwriter is largely known for his movies such as The Producers, Blazing Saddles, Robin Hood: Men in Tights, Young Frankenstein and more.
Brooks is also credited for co-writing the successful television comedy series Get Smart. Brooks is also one of the few actors to have received an Oscar, an Emmy, a Tony, and a Grammy award.
Nancy Sinatra
The elder daughter of Frank and Nancy Sinatra, Nancy Sinatra is a singer and actress who is best known for the song "These Boots Are Made For Walkin'". Sinatra started her career in 1967 by appearing on several variety shows.
She quickly rose up the ranks of success to become one of the distinguished voices in music history. In 2021, her music was featured in films such as The Chair, Bless the Harts, Cruella, and more.
Paul M. Glaser
Paul M. Glaser is an American actor and director who is known for his role of detective Dave Starsky in the classic television series Starsky & Dutch. Glaser also directed certain episodes of the show in addition to acting in them.
He then went on to do other projects such as The Cutting Edge, Miami Vice, Kazaam among others. He also regularly appeared in the hit show Ray Donovan. In 2010, he organized his first artwork exhibition, marking his first foray into the art world.
Richard Chamberlain
Richard Chamberlain is an American actor and singer, who has appeared in many television shows and movies such as The Thorn Birds, The Bourne Identity and more. Chamberlain became immensely popular thanks to his titular role of Dr. Kildare on the medical drama, Dr. Kildare.
In 2003, he penned his memoir Shattered Love: A Memoir. In 2010, he expressed his interest to make a comeback into the world of showbiz, even putting his Maui home on the market. The actor recently appeared in the 2019 film Finding Julia.
Sophia Loren
Italian actress Sophia Loren is famous worldwide for her stunning beauty and charm. The actress began her showbiz career at 16, appearing in tiny parts until she bagged a prestigious five-film contract with Paramount Pictures.
Loren quickly became an international celebrity and style icon. She has appeared in films such as It Started in Naples, Houseboat, The Pride and the Passion, Sunflower, The Life Ahead, and more. Loren was last seen in a 2020 film The Life Ahead as Madame Rosa.
Tippi Hedren
Tippi Hedren is an actress, animal rights activist, and model. The actress gained recognition after starring in Alfred Hitchcock's movies The Birds and Marnie. She even won a Golden Globe award for the former. Hedren has appeared in many shows and movies including I Heart Huckabees, Citizen Ruth, A Countess From Hong Kong, and more.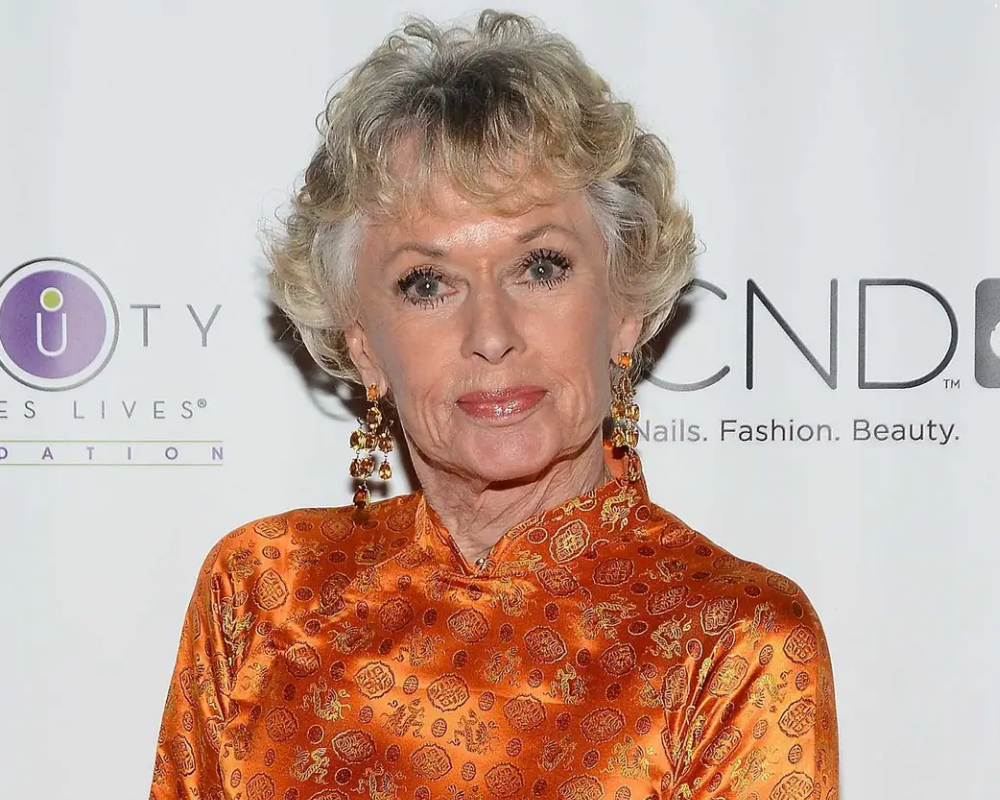 In 1983, Hedren started her NGO, The Roar Foundation. She is also involved in many worldwide relief programs. In 2018, at almost 90 years old, Hedren starred in a fashion campaign for the Gucci brand.
Tommy Lee Jones
Tommy Lee Jones is an American actor and film director known for his knock-out performance in 1993 film The Fugitive.
The actor has also starred in other projects such as No Country for Old Men, Man of the House, Captain America: The First Avenger, Ad Astra, and others. In 2020, he was seen in the movie The Comeback Trail.
Tony Bennett
Singer Tony Bennett has many awards and recognition to his credit — one of which includes the prestigious Guinness World Record as the oldest person to release an album featuring new material. The singer is also a talented artist, his paintings have been prominently displayed at several institutions.
Bennett is also the founder of the Frank Sinatra School of the Arts in Astoria, New York. Unfortunately, this year, Bennett announced his retirement from the music world due to his declining health.
Anthony Hopkins
Anthony Hopkins is a film director, actor, and producer who has been the recipient of many awards. In 1993, Hopkins was knighted by Queen Elizabeth II for his outstanding contribution to the field of arts.
Hopkins has appeared in memorable roles such as serial killer Hannibal Lecter in the film The Silence of Lambs. Hopkins is also known for his roles in films like Legends of The Fall, The Last Knight, Nixon, Amistad, and more. His upcoming releases include films such as The Son, and Armageddon Time.
William Daniels
William Daniels is an actor who is noted for his performances in movies and shows such as The Graduate, Captain Nice, Two for the Road, and others. Daniels also served as a disc jockey at an army radio station.
He formally studied drama prior to entering the world of showbiz, and was a part of the Sigma Nu fraternity in his college. In recent years, Daniels has also been part of popular dramas such as Grey's Anatomy. In 2020, he provided the voice of KIIT in the movie Superintelligence.
Billy Dee Williams
Billy Dee Williams is a celebrated actor and novelist, born in 1937. The actor is best known for his role in the Star Wars franchise and has the distinction of being the only actor to have played the role for the longest time in the history of the franchise.
The actor has also lent his voice to the Lando video games, and been a part of popular television shows such as General Hospital, and Dynasty as well as others. In 2014, he even participated in the reality show Dancing With the Stars.
Kim Novak
Kim Novak began her career in 1954 with Columbia Pictures. She soon became one of the biggest A-listers in Hollywood following a string of box office hits. Some of the movies Novak has starred in include Pal Joey, The Man With the Golden Arm, Kiss Me, Stupid, Strangers When We Meet, and more.
Novak's popularity grew further when starred in Alfred Hitchcock's Vertigo. In 1991, after a bitter filming experience, she announced her decision to retire from show business.
Clu Gulager
In his career spanning decades, Clu Gulager has appeared in many television shows and movies such as The Virginian, The Return of the Living Dead, Billy The Kid, A Nightmare on Elm Street 2: Freddy's Revenge, The Last Picture Show, Tangerine, and more.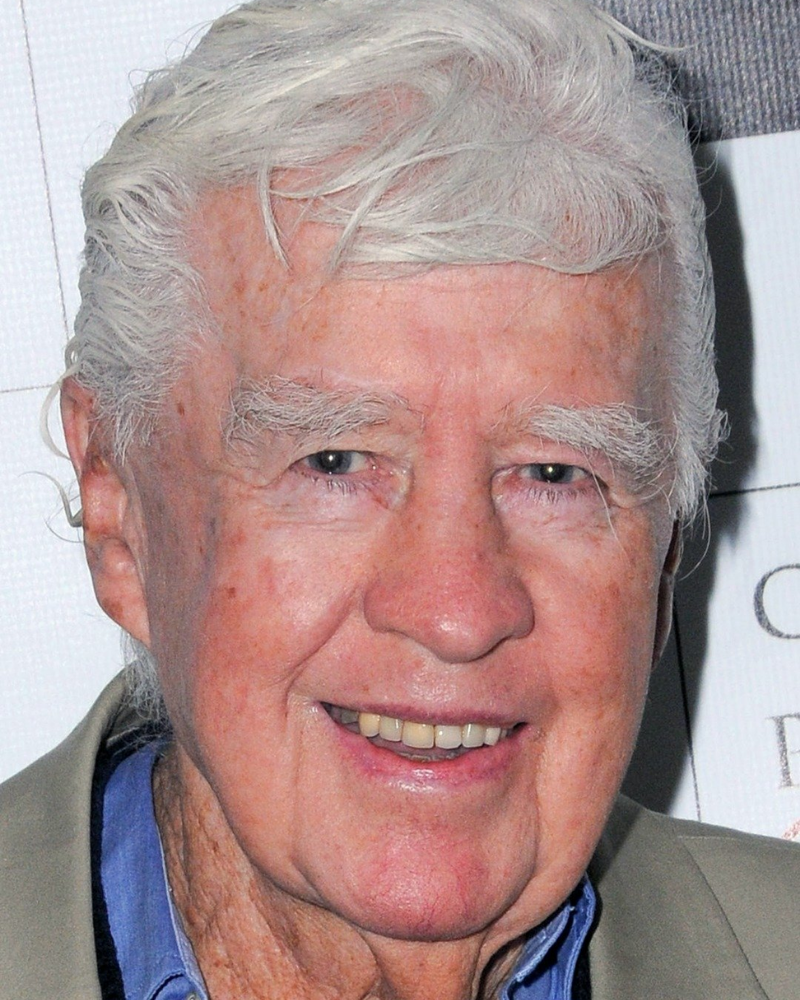 Gulager also appeared in his son's horror film, Piranha 3D. In 2019, he made an appearance in Quentin Tarantino's critically acclaimed film, Once Upon a Time in… Hollywood.
Norman Lear
Norman Lear is an American television producer and writer who is known for his appearance in memorable comedies such as Maude, One Day at a Time, The Jeffersons, Good Times, and more. Lear has been associated with more than a 100 shows throughout his career.
In 2019, he was awarded the Britannia Award for Excellence in Television. Though Lear turned 99 in July of 2021, he hasn't slowed down. He continues to be active on the production and writing front with a variety of projects.
Iris Apfel
Iris Apfel is considered on of the biggest style icons in recent memory. Apfel, who is now 100, epitomizes living and aging in style. She's a regular face in fashion magazines and is credited for popularizing thick eyeglasses similar to the ones she is usually seen sporting.
Known as the "first lady of fabric", Apfel has become an important figure in the fashion industry. In September of 2021, she collaborated with retailer H&M for a capsule collection designed around her unique and eccentric style.
Larry Storch
Larry Storch, now 98, has limited his public appearances considerably over the last few years. That doesn't mean, however, that he has stopped surprising his fans. In 2021, the actor made his last public appearance at a New Jersey amusement park called Wild West City.
The actor is primarily known for his perfect comic timing and voiceovers in cartoon shows. Some of his memorable projects include Tennessee Tuxedo and His Tales, F Troop, Sweet Sixteen, The Monitors, Fake-Out, and more. Storch was also a part of 2005 documentary feature called The Aristocrats.
Harry Belafonte
Harry Belafonte is an American singer, songwriter, activist, and actor — all rolled into one. Belafonte, who was born in 1927, is credited for popularizing and introducing the Trinbagonian Caribbean musical style to international audiences.
Belafonte has also starred in numerous movies such as Island in the Sun, Carmen Jones, Odds Against Tomorrow, and more. He has also won three Grammy awards during his career. As an actor, he was last seen in the 2018 production, BlacKKKlansman.
Rosemary Harris
Born in 1927, Rosemary Harris has had an incredible career, starting on the stage all the way back in 1948. The talented British actress has won nine Tony Awards throughout her career for her performances both on and off of Broadway.
She's also starred in several acclaimed BBC television productions in the UK. But, to young and American fans, she's probably most famous for playing the loving Aunt May in Sam Raimi's Spider-Man trilogy, starring Tobey Maguire as Spidey.
Marion Ross
Originally born Marian Ross, Marion changed her name when she was 13 as she felt it would look better on a marquee with the "o." She began her acting career in 1953, but her meteoric rise to fame came when she landed the role of Marion Cunningham in the massively popular Happy Days.
She's since reprised her role several times, including on Family Guy! She's actually worked as a voice actress on several shows, including SpongeBob SquarePants, Kung Fu Panda: Legends of Awesomeness, and Scooby-Doo! Curse of the Lake Monster, before finally retiring in 2018.
Jerry Adler
Jerry Adler began his career behind the scenes as a stage manager in the '50s. He only began his acting career in 1991, but quickly made a name for himself. He's especially famous for his role as Herman "Hesh" Rabkin in the critically acclaimed series, The Sopranos.
Amazingly, he's still incredibly active in the industry, acting in the fairly recent productions of The Good Wife, Mozart in the Jungle, and the critics' favorite, Driveways, a 2019 film. While he's well known for playing mostly Jewish characters, he's happy to share that he's played a cardinal once, "in full regalia!"
James Hong
Here's one actor who's impossible to forget. Born in 1929, James Hong has acted in over 600 shows and movies since the '50s. He's both a dramatic and comedic actor, with one of his breakout roles being as a detective on The New Adventures of Charlie Chan. He's also guest-starred in quite a few police procedurals.
His distinct voice, though, is impossible to forget. Hong voiced the annoying Chi-Fu in Mulan and Po's adoptive goose father, Mr. Ping, in Kung Fu Panda, as well as many other well-known animated characters. He's still very active, starring alongside Michelle Yeoh in the 2022 box-office hit Everything Everywhere All at Once.
Joan Plowright
Probably best known as Laurence Olivier's widow, Joan Plowright is a wonderful actress in her own right, with a career on both the stage and the screen that spans 60 years! To most younger readers, she'd mostly be familiar from her roles in movies like The Spiderwick Chronicles, Dennis the Menace, and 101 Dalmations.
She's been a part of plenty of other productions over the years, acting in many stage-to-TV-movie productions. She famously starred alongside her late husband in the British National Theater's TV production of The Merchant of Venice.
Jacqueline White
Jacqueline White had a fairly short career as she only actively worked in Hollywood for ten years, between 1942-52. But, that short time was enough to leave quite an impression. During the Golden Age of Hollywood, she was the leading lady in quite a few massively popular B movies.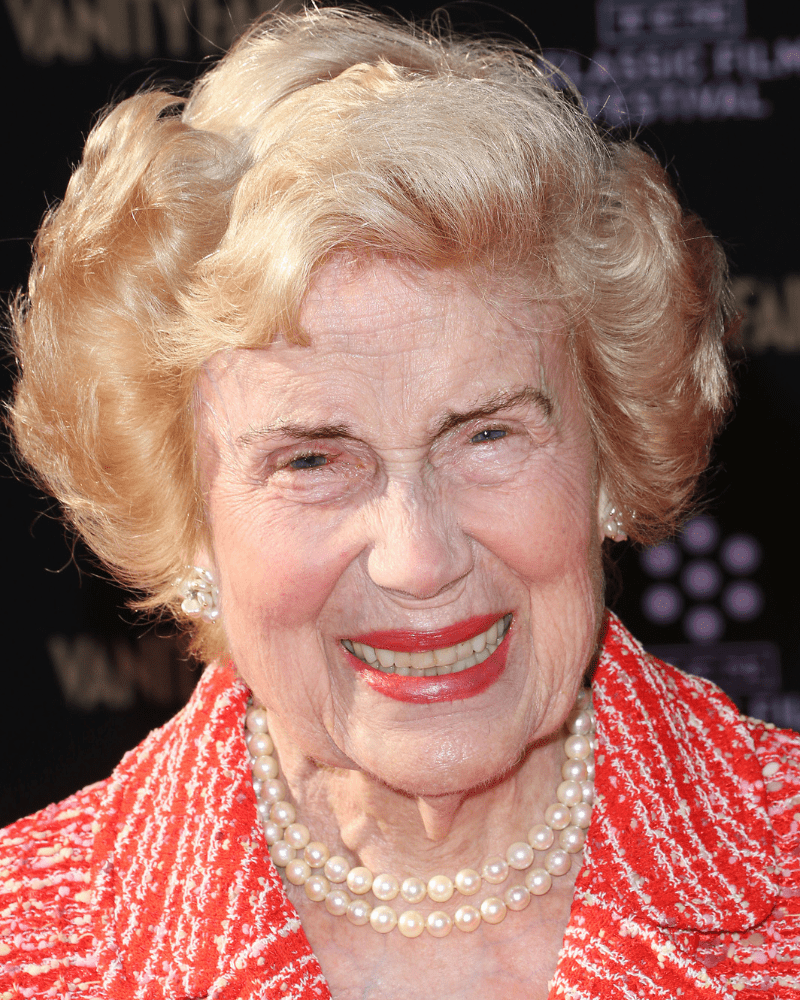 She also acted as the second lead in several A films during her contract with RKO Studios. Nowadays, she's most famous for her roles in Crossfire and The Narrow Margin. Despite all the years off screen, renewed interest in her films has seen her grace the stage at conferences and fan conventions.
Glynis Johns
Mostly retired for the past 20 years, Glynis Johns boasts an impressive career that began all the way back in 1938. This Welsh actress was mostly known for her funny and cheeky characters before her most famous role.
She was hired by Disney to play the endlessly busy, suffragette mother of the Banks children in the classic Mary Poppins. The fun and lovable energy she exudes in that role, and basically every other character she played, make it easy to see why she was so successful.
Mike Nussbaum
While his film career isn't close to being the longest on the list (in fact, it's fairly short), Mike Nussbaum has been taking the stage by storm for decades — starting in the '50s and appearing in various plays to this day.
Yet, he's still managed to have a few notable film roles. He appeared in both Gladiator and Field of Dreams, but he's probably most famous to modern fans in his role in the first Men in Black where he played the gentle alien whose passing sets off the plot.
Frances Sternhagen
Like many on this list, Frances Sternhagen has had a long career on both the stage and the screen. But, although she acted on stage long before she moved to television and movie productions, she's most widely known for her TV roles.
You might know her as Cliff Clavin's mother, Esther Calvin, on the beloved Cheers. Or, you may recognize her from her episodes on ER as Millicent Carter, or her part in Sex and the City as Bunny MacDougal. Either way, she's unforgettable.
Leslie Phillips
Leslie Phillips has been playing a plucky, comic-relief Brit since 1938. In fact, he has made a decades-long career out of it. While in the British Isles he's a household name, he might not be as familiar to American audiences.
His voice, however, is instantly recognizable to anyone who's ever seen one of the Harry Potter movies, which most people have. Though he isn't physically on screen in the films about the boy-who-lived, he does voice the famous Sorting Hat of Hogwarts.
Clint Eastwood
Born in 1930, Clint Eastwood is probably one of the most famous actors on this list, as it's nearly impossible to find anyone who hasn't at the very least heard of the Dirty Harry western films in which he stars as the lead, Harry Callahan.
Of course, his career didn't end after the massively successful The Good, the Bad and the Ugly. He had gone off to act in some of the biggest action blockbusters including Escape from Alcatraz, Gran Torino, and Million Dollar Baby, to name just a few.
Gena Rowlands
Though to most modern audiences she's mostly known for her role on The Notebook as the older version of Allie, Gena Rowlands had a long and rich career before the Nicholas Sparks adaptation, which started all the way back in 1954.
She collaborated on several films, including A Woman Under the Influence and Gloria, with her late husband, John Cassavetes, who was an actor and director. In 2015, she also received an Honorary Academy Award, recognizing her unique performances over the years.
Robert Clary
This originally French actor came to the United States after World War II, in an attempt to create a life and career for himself, and he absolutely succeeded. Turning to his personal experience, he was most famous for his role in Hogan's Heroes as Corporal Louis LeBeau.
After that, he found himself quite a nice place in the world of soap operas. He had a role in all the big Soaps — he played Pierre in The Young and the Restless, Robert LeClair in over 500 episodes of Days of Our Lives, and Pierre Jourdan on The Bold and the Beautiful.
David Attenborough
Although not quite an actor (although he did act in a short mini-series in 2020), this list wouldn't be complete without mentioning Sir David Attenborough. This English biologist, natural historian, author, and TV personality has become the voice of nature for many of us.
He has voiced and narrated hundreds of hours of nature television shows, explaining to us in his deep, calming tone about the natural treasures of our world, from the deep ocean to the very top of the highest mountains. No nature documentary is complete without his voice.
Pat Carroll
Born in 1927, Pat (Patricia Ann) Carroll has been acting since 1947. She has spent 70 years acting in films and shows and making people laugh. She has acted in all sorts of "golden age" shows, like The Red Button Show and Caesar's Hour.
But, you'd be truly surprised to learn that this sweet lady is actually the voice of the dreaded sea-witch, Ursula, from Disney's The Little Mermaid, which might actually be her most famous role. Ursula, much aided by Pat's voice, really is an unforgettable villain!
Kris Kristofferson
Kris Kristofferson is an American actor, musician, and songwriter. He has penned songs such "For The Good Times", "Help Me Make It Through The Night", "Me and Bobby McGee" and more. In 1985, Kris was a part of the country music supergroup The Highwaymen along with Willie Nelson, Johnny Cash, and Waylon Jennings.
Before being injured, Kristofferson enjoyed sports such as boxing, rugby, and football. Kristofferson, who is now in his late 80s, has retired from the music scene and now leads a quiet life.
Marsha Hunt
Born in 1917, Marsha Hunt is an actress, model, and activist. Hunt's career has spanned close to eight decades. The actress, who is now 104, is the oldest living member of the Academy of Motion Pictures Arts and Sciences.
Throughout her career, she has starred in movies such as Pride and Prejudice, The Happy Time, Born to the West, and more. In the latter years of her life, Hunt became involved in various causes such as fighting for same-sex marriage, generating awareness about the climate, and other important societal issues.
Nehemiah Persoff
Nehemiah Persoff is an American actor and painter, who began his acting career after World War II. The actor has been a part of movies and television shows such as The Big Valley, The Greatest Story Ever Told, The Legend of Jesse James, The Wild Wild West, Star Trek: The Next Generation, and more.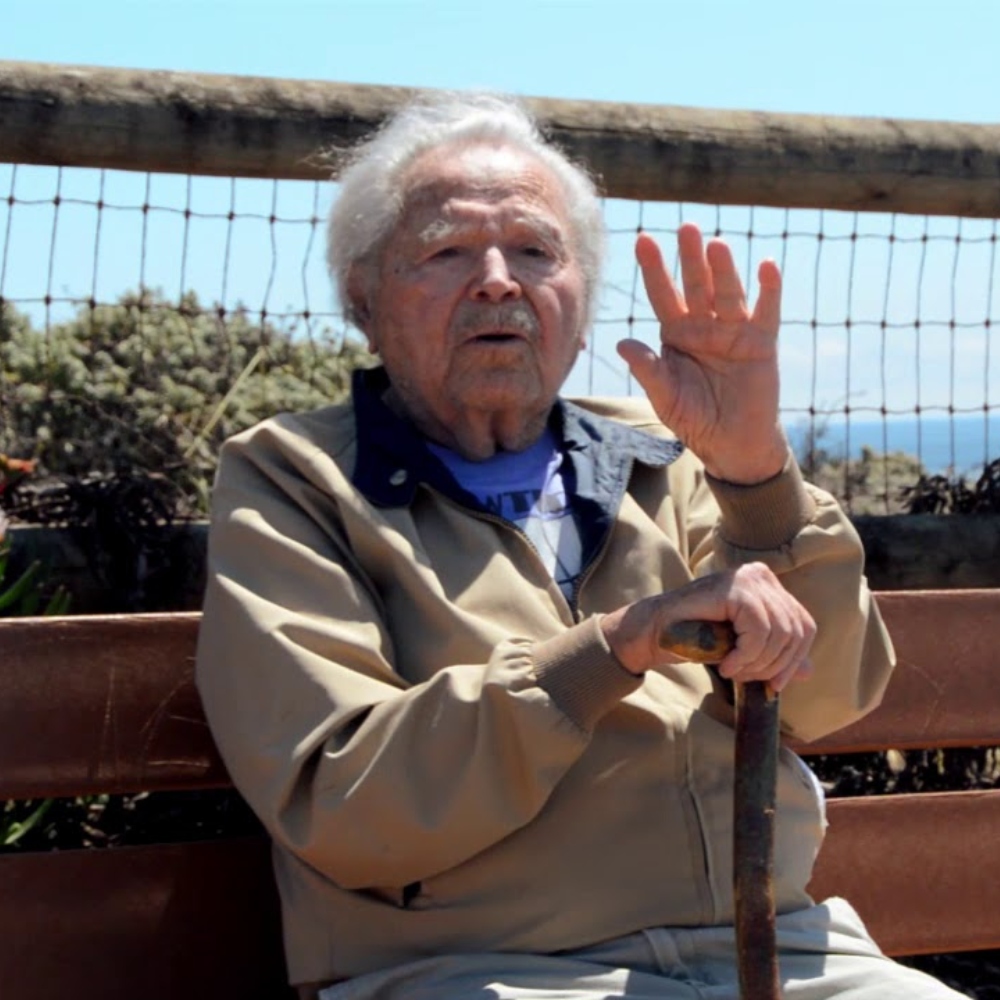 The actor was last seen in the 1999 movie, An American Tail: The Mystery of Night Monster. Since then, he has withdrawn himself from public life and has become private.
Barbara Eden
Actress Barbara Eden became a household name thanks to her iconic role of a genie named "Jeannie" in the classic sitcom, I Dream of Jeannie. Eden's blonde hair and charm captured audiences and led to the show's huge success.
Though Eden continued acting even when the sitcom ended, she has found great fulfillment as a writer. At 90 years old, she wrote her first children's book, Barbara and the Djinn.
John James
John James is probably best known for his role of Jeff Colby in the hit television soap opera Dynasty, for which he received a Golden Globe Award in 1985. The actor has also starred in other projects such as As the World Turns, Icebreaker, All My Children, Illegal Aliens, as well as others.
In 2016, he produced a sci-fi film called Axcellerator. The actor was last seen in a 2021 made-for-television movie called Christmas in Tune. He is also slated to appear in two 2022 projects, Find Her and A Friend in the Woods.
35+ Rare Vintage Photos of Old Hollywood Stars on Vacation
We're used to seeing paparazzi shots of our favorite celebs on vacation. But have you seen what the stars of the Golden Age of Hollywood looked like when they went on a break? Whether it was a beach trip, a skiing holiday, or just a few days in the countryside, these old Hollywood stars always looked glamorous and elegant. Keep scrolling for a collection of rare vintage photos of old Hollywood stars on vacation.
Elvis and Priscilla Presley
The king of rock and roll met future wife Priscilla Presley in Friedberg, Germany when she was only 14 years old. The couple courted for some time, and eventually married in 1967, in Las Vegas. This picture of the pair on vacation was taken just one year later, in 1968.
In this intimate picture, the Presleys have just welcomed their only daughter, Lisa Marie Presley. We can see Elvis giving his wife a loving kiss on the forehead while they vacation in Hawaii.
John F. Kennedy and Jacqueline Bouvier
John F. Kennedy and Jacqueline Bouvier made a very elegant couple. Here, the pair are still young and in love, as they enjoy a vacation together. This amazing photograph was taken in the early 1950s, when Kennedy was still a junior senator from Massachusetts.
At the time of this picture, John and Jackie weren't yet married, though they were engaged. Here we see them setting off on the Atlantic ocean while vacationing at the Kennedy compound in Cape Cod, Massachusetts.
Frank Sinatra & Mia Farrow
Italian-American Frank Sinatra is known as one of the most popular and influential musical artists of all time. During his life, the actor and singer was married four times, and his third wife was actress Mia Farrow, pictured.
The couple got hitched in 1966, which is when this amazing vintage photograph was taken. Sinatra and Farrow got hitched in Las Vegas, and were aboard this yacht on the way to their honeymoon. Sadly, the marriage only lasted two years.
Sophia Loren with her Dog
The striking Sophia Loren is an Italian actress that was hugely popular during the Golden Age of Hollywood. In fact, the actress is the only living, and highest ranked person on the American Film Institute's list of the greatest female stars of the era. Now that's impressive!
Loren started her acting career at age 16 in 1950, and this picture was taken only five years later, in 1955. In this vintage image, Loren cuddles her adorable dog on the Cannes seashore.
Audrey Hepburn and Mel Ferrer
We've seen many images of the iconic Audrey Hepburn, particularly dressed as her iconic character Holly Golightly from Breakfast at Tiffany's. In this rare vintage image, the actress is riding horses with her first husband, actor Mel Ferrer, in 1955.
Hepburn and Ferrer met at one of Gregory Peck's parties, and starred in a play together. They then worked together in historical drama War and Peace in 1956. The couple tied the knot in Switzerland just a year before this picture was taken.
Howard Hughes and Ida Lupino
This charming vintage photo shows Hollywood director, aviator, and businessman Howard Hughes with the English-American actress and director, Ida Lupino. Hughes became famous in the film industry in the late 1920s, and went on to become one of the richest men in the world.
This picture was taken in 1940, two years after Hughes had set the world record for flying around the world. Interestingly, Lupino became one of the most prominent female directors working in Hollywood in the 1950s.
Lana Turner on the Slopes
In this amazing image, which was taken in 1955, the stunning Lana Turner is enjoying a ski vacation. The American actress and model had a career that lasted over 50 years, and is considered an icon of Hollywood glamor.
During her peak, Turner was one of the highest paid actresses in the US, and had an 18 year contract with studio Metro-Goldwyn-Mayer (MGM). Throughout her life, Turner was married eight times to seven men, matching Elizabeth Taylor's record!
Ginger Rogers Enjoying the Sun
Actress and dancer Ginger Rogers is usually mentioned in the same breath as dancing partner Fred Astaire. However, in this image from 1936, Ginger is all alone, and enjoying a spot of sun. Around the time this picture was taken, Rogers was most well-known for performing with Astaire in musical films.
Together, the pair made nine films, and are credited with revolutionizing Hollywood studio RKO. Ginger Rogers continued to work on stage, TV and radio, and was married five times during her life.
Joan Crawford on the Beach
Lucille Fay LeSueur – known as Joan Crawford – started her career as a dancer in travelling theatre productions. She went on to become a huge movie star in the 1930s, and by 1945 had won an Academy Award for Best Actress for her role in crime drama Mildred Pierce.
This picture of Crawford on Waikiki Beach in Hawaii was taken in 1949. The actress was considered the perfect movie star because she could be photographed from any angle and always look beautiful.
Rita Hayworth, Yasmin and Rebecca
American actress and dancer Rita Hayworth was born Margarita Carmen Hayworth in Brooklyn, New York. Hayworth was a huge star in 1940s Hollywood, and was even called "The Love Goddess" by the press. Apparently, during World War II, the actress was the most popular model amongst American soldiers.
This adorable picture was taken in 1956, while the actress was on holiday with her daughters, Yasmin and Rebecca. The family were staying in a resort town in the French Alps.
Rock Hudson by the Sea
Fans of musical Grease might recognize Rock Hudson's name from Rizzo's mocking song "Look At Me I'm Sandra Dee." Indeed, Hudson was one of the biggest movie stars of his time, and was considered a total heartthrob.
This picture of Hudson was taken in 1958, while the actor was at the peak of his career. He had been nominated for an Academy Award just two years before, and would go on to star with Doris Day in a host of romantic comedies.
Kirk Douglas and Silvana Mangano
Actor and director Kirk Douglas was born Issur Danielovitch into a large, immigrant family. He went on to become a huge Hollywood star, and was known for his roles in westerns, dramas, and war films. This picture of Douglas and Italian actress Silvana Mangano was taken in 1953 in a water taxi on the Canal Grande in Venice.
The Italian Mangano was also raised in an impoverished environment, and went on to make movies for over four decades.
Ronald and Nancy Reagan
Many people don't know, or don't remember, that 40th President of the United States, Ronald Reagan, was an actor first. That's right – before the celebrity politicians of today, there was Reagan, who moved from the world of Hollywood to the world of Washington.
Reagan worked as a radio commentator and a film actor in the 1930s, but became governor of California in 1966. This picture of Reagan, and wife Nancy, was taken in 1971 in Acapulco, while Reagan was still governor.
Clark Gable, Joe Schenck, and Douglas Fairbanks
In this incredible picture we have three classic Hollywood stars enjoying a game of golf while on vacation. This photograph was taken around 1934 at the Catalina Island golf course in California. In the picture, we can see film actor Clarke Gable, who went from an extra in silent movies to the "King of Hollywood."
We also have Russian-American film executive Joe Schenck, who was instrumental in launching the career of Marilyn Monroe. Finally, there's actor Douglas Fairbanks, who hosted the first ever Academy Awards.
Vivian Leigh in Venice
The beautiful Vivian Leigh was a certified Hollywood star. She starred as both Scarlett O'Hara in Gone with the Wind, and Blanche DuBois in A Streetcar Named Desire. Now, that's iconic. As well as starring in movies, Leigh was a serious stage actress, and played various classic Shakespearean characters.
Leigh was married to famous British actor and director, Sir Laurence Olivier, between 1940-1960. This picture of the actress, with the pigeons of St Mark's Square in Venice, was taken in 1957.
Rita Moreno Posing on Vacation
Let's take a moment to celebrate the truly fabulous Rita Moreno. Incredibly, the Puerto Rican actress is an elusive EGOT, which is someone that has won an Emmy, Grammy, Oscar, and Tony. Yes queen! The actress played Anita in West Side Story, and twirled and sashayed while she sang the words "I like to be in America."
Moreno is still acting, including her role as the wonderful Lydia in the remake of One Day at a Time. This chic picture was taken in 1954.
Carmen Miranda Arriving by Train
In years gone by, it was more common for stars to travel by car, train, or boat. Nowadays, it's all private plans and yachts, but for classic Hollywood stars, it might have been a first class cabin on board a train. Here we have Broadway star Carmen Miranda arriving by train at Grand Central Terminal for a vacation.
This picture was taken in 1942, when Miranda's fame was at its peak. The Portuguese-Brazilian star was a samba singer, dancer, Broadway actress and film star.
Marilyn Monroe in Palm Springs
Everyone knows the smile of the inimitable Marilyn Monroe. The blonde bombshell was born Norma Jeane Mortenson in 1926, and went on to take the world by storm. Monroe has been credited with changing society's idea of beauty, and is still considered an icon for people all over the world today.
This picture of the actress was taken in Palm Springs in 1954. At this time, the actress was married to her second husband, New York Yankee, Joe DiMaggio.
Lauren Bacall & Humphrey Bogart
The Hollywood star system was like an earlier version of PR and social media. Stars involved with movie studios would be given new personas, and were expected to follow certain rules. For example, men had to behave like gentlemen in public, and women could not leave the house without makeup and fashionable clothing.
In this vintage snap, we have Hollywood couple actress Lauren Bacall, and actor Humphrey Bogart. This picture was taken while the couple vacationed in New York City in 1953.
Jane Powell at Disneyland
Singer, dancer and actress Jane Powell was on vacation in Hollywood with her parents when she appeared on a radio talent show. Powel won the contest, got an audition with MGM studios, and signed a seven year contract without even having to do a screen test. The actress sang at the inauguration of 33rd US President, Harry Truman in 1949, and appeared in a string of musicals.
This snap of the gorgeous Jane Powell was taken on Main Street USA at Disneyland in California.
Brigitte Bardot in France
French actress and singer Brigitte Bardot was admired all over the world. The sultry beauty was extremely popular in the 1950s and 1960s, and has influenced several fashion and beauty trends that are still going strong.
Bardot was married four times, and this picture was taken after her break up from second husband, actor Jacques Charrier. In this vintage photograph, the actress is on vacation at the Méribel Ski Resort in France. The picture was taken in and around 1963.
Audrey Hepburn on the Beach
Here we have another vintage vacation image of the simply adorable Audrey Hepburn. In this picture, taken in around 1951, the actress was enjoying the beach in East Sussex, England.
At this point in her life, Hepburn was still unmarried, and was unknown as an actress. She had starred in several roles throughout the 1940s, and was on loan to Associated British Pictures Corp. The actress didn't hit the big time until her starring role in romantic comedy Roman Holiday with Gregory Peck in 1953.
Sammy Davis Jr. and Terence Stamp
This incredible vintage image shows Sammy Davis Jr., once called ""the greatest entertainer ever to grace a stage in these United States." This picture of the performer, with English actor Terence Stamp, was taken on the balcony of a London hotel room in 1963.
Just a few years earlier, Davis Jr. had starred in the original Oceans 11 film along with other Rat Pack members, including Frank Sinatra and Dean Martin. Davis, Sinatra and Martin toured together again in the 1980s.
Frank Sinatra and Yul Brynner
Old blue eyes makes another appearance on this list, this time with actor Yul Brynner. Brynner was a Russian-American actor that made his name as King Mongkut in the musical The King and I. The actor ultimately scooped two Tony awards and one Academy award for the memorable role.
In this vintage picture, Brynner and Sinatra are relaxing by the pool in Sinatra's compound in California. The singer loved spending time in the desert, as it made him feel healthy, and "most peaceful."
Grace Kelly and Prince Rainier
The story of Grace Kelly comes straight out of a book. Kelly started out as an actress in the 1950s, and starred in various early theatre productions and TV shows. She won the Academy Award of Best Actress in 1954, and starred alongside Clark Gable, Bing Crosby, Frank Sinatra, and James Stewart.
At age 26, Kelly married a prince, and became the Princess of Monaco. In this vintage vacation snap, we see the Prince and Princess sledding with their children in Switzerland.
Sophia Loren in Italy
Again we have the stunning Sophia Loren, this time in color as she sees to the buffet at her Italian villa. Loren was married to only one man throughout her life, though she did marry him twice. Loren married Italian film producer Carlo Ponti Sr. in 1956, and together they bought and renovated an 16th century home in the Italian countryside.
This picture was taken in 1964, when Loren had separated and not yet reconnected with her husband.
Errol Flynn on a Fishing Trip
Australian-American actor Errol Flynn was known as a swashbuckler. He played the leading role in The Adventures of Robin Hood, and appeared in various successful Westerns. Flynn was married three times in total, and was with French-American actress Lili Damita at the time this picture was taken, around 1941.
In this adorable shot, we see the actor at the helm of a yacht while on a fishing vacation. Importantly, he's brought along his dog to keep him company.
Rita Hayworth and Dick Haymes
Despite the happy scene we see here, actress Rita Hayworth and her fourth husband, actor and singer Dick Haymes, broke up the same year that this picture was taken. In the vintage snap, we see the performers on the beach with Hayworth's daughters from previous marriages, Princess Yasmin, and Rebecca.
Hayworth's popularity decreased while she was with Haymes, and she received lots of negative press. She continued to work throughout the 1950s and 1960s, but was superseded by Kim Novak as Columbia's biggest female star.
Joan Crawford and Douglas Fairbanks Jr.
We've already seen Douglas Fairbanks Sr. on this list (playing golf with Frank Sinatra) but here we have his son, actor and producer Douglas Fairbanks Jr. The star of The Prisoner of Zenda married American actress Joan Crawford in 1929, and they were together until 1933.
This picture was taken just one year into Crawford and Fairbanks's marriage, in 1930. In the snap, the actors are wearing their bathing suits and enjoying a game of baseball on the beach.
The Beatles on the Beach
When we think of classic Hollywood, we mightn't think of The Beatles, but the mop-topped foursome were certainly celebrities during the end of this era. In this vintage photograph, we can see the British rock group splashing onlookers at Miami Beach, Florida.
This picture was taken in 1964, at the height of Beatle mania. John, Paul, George and Ringo formed The Beatles in 1960, and led the British invasion of the US music market. In 1964, they released musical comedy, A Hard Day's Night.
Lucille Ball in Paris
Actress and comedian Lucille Ball revolutionized women's roles on TV. She starred in the leading role in sitcom I Love Lucy, which is one of the most watched, and most beloved shows of all time. Ball eloped with Cuban bandleader Desi Arnaz in 1940, and together they created the famous sitcom.
This picture was taken in 1959, when Ball took her children on a tour of Europe. In the photo, we can see the actress with her children outside the Chateau de Fontainebleau near Paris.
Ingrid Bergman on the Slopes
Swedish actress Ingrid Bergman achieved the Triple Crown of Acting (as did Rita Moreno, the EGOT). The actress picked up three Academy Awards, two Emmys, and a Tony award, all in acting categories. Bergman was married three times in her life, and was with Swedish neurosurgeon Petter Lindstrom when this picture was taken.
In the adorable snap, we see Bergman laughing during a snowball fight. The vintage photo was taken in 1941 during a ski vacation at June Lake resort.
The Beach Boys on the Beach
Here's another mop-topped crew of rockers. This time we have American rock group The Beach Boys enjoying their namesake in 1962. At this stage in their career, brothers Brian, Dennis and Carl, and fellow band members Mike and Al, had only been around for one year.
The harmonizing group received national attention in 1963, and came to be associated with California youth culture, particularly surfing. Of course, one of their most well-known hits is still "Surfin' USA," released in 1963.
Eartha Kitt Playing Baseball
American actor and director Orson Welles once called singer and actress Eartha Kitt "the most exciting woman in the world." Indeed, Kitt had a difficult upbringing as she was born on a cotton plantation in 1927, and was unsure on her real parentage. Kitt moved to Harlem, New York and joined the first African-American modern dance company.
This picture of Kitt playing baseball in the park was taken in 1952, one year before the release of her hugely successful Christmas single, "Santa Baby."
Doris Day and Cary Grant
The inimitable Doris Day is known for her roles in Calamity Jane, The Man Who Knew Too Much, and Pillow Talk. The actress worked with a host of other classic Hollywood stars, including James Stewart, Clark Gable, Kirk Douglas, and Cary Grant.
In this picture, taken in 1962, we can see Day and Grant enjoying the water at the Fairmont Hotel in Santa Monica. Day was married four times in total, and was with third husband, film producer Martin Melcher, at the time.
Zsa Zsa Gabor in France
The fabulously named Zsa Zsa Gabor was born Sári Gábor in Budapest, Hungary. The actress emigrated to the USA in 1941 and went on to become a successful Hollywood actress. Gabor was known for her glamorous Hollywood lifestyle, and was married a whopping nine times in total.
This adorable picture of Zsa Zsa wearing a wide-brimmed hat was taken in 1964, while she vacationed in France. At this time, the actress was married to American investment banker Herbert Hutner.
Greta Garbo in Greece
Swedish-American actress Greta Garbo was known for her somber persona in many classic Hollywood movies. Thankfully, the actress is smiling in this vintage picture of her, which was taken in 1950 at the Acropolis of Athens.
Garbo started acting in the 1930s in black and white silent movies. When she featured in her first movie with sound, Anna Christie, MGM studios used the tagline, "Garbo talks!" By 1950, Garbo had retired from acting, and refused any roles offered to her.
Elizabeth Taylor Posing by the Pool
English-American actress Elizabeth Taylor started acting as a child in the 1940s. By the 1950s, the actress was an extremely popular Hollywood star. Interestingly, Taylor wanted to quit acting in the 1950s, as she resented being controlled by film studios.
Taylor was famously married eight times to seven men (twice to Richard Burton) over the course of her life. This picture of Taylor posing by the pool was taken in 1954, when she was married to actor Michael Wilding.
Rita Moreno Posing by the Pool
Again we have the fabulous Rita Moreno, this time posing on a diving board in a black bathing suit. This picture was taken in 1955, years before Moreno's turn as Anita in West Side Story.
When Moreno first arrived in New York as a child, she was given dancing lessons by the uncle of a fellow film star named Rita. That's right, Rita Hayworth's uncle taught Rita Moreno how to dance. It's a small world!
Shirley MacLaine on the Beach
The marvelous Shirley MacLaine is still going strong, after a long career on the small and big screen. MacLaine – the sister of Hollywood actor Warren Beatty – started her movie career by starring in Alfred Hitchcock movie The Trouble with Harry in 1955. This gorgeous picture of MacLaine on the beach was taken the same year.
MacLaine is a multi-award winner, including BAFTAs, Golden Globes and Emmys. Incredibly, the actress has written several books about her life and career – imagine the secrets!